Selena Gomez owes her stardom to Disney Channel, she is one of the several stars who stormed the limelight at a very tender age, working with the production company. Despite having her own fair share of setbacks, literally, nothing could stop Gomez, not even the lupus disease that required her to have a kidney transplant. Despite the constant criticisms she received about her vocal abilities, Gomez ultimately emerged as the entertainer many would come to revere and has now sold over 7 million albums.
Since tasting fame on the set of Wizards of Waverly Place; she's been all the way up! Gomez has also proven to be a shrewd businesswoman, utilizing her social media power marked by over 180 million Instagram followers to bolster her finances. Selena Gomez's journey to the top has been a bumpy one, however, she has successfully manoeuvred the obstacles to remain relevant in the ever-competitive and pressuring industry that is Hollywood.
Gomez's Family Faced Financial Troubles Raising Her
Looking back at where she came, Selena does have a lot to be thankful for. Believe it or not, there was a time in the superstar's life when she could not afford life's basic needs. Gomez's difficult childhood can be traced to the fact that her mother had her when she was just 16 and exacerbated by her parents' divorce just when she was 5 years old.
After the divorce, Gomez lived in Grand Prairie, Texas with her mother who had to work three jobs to provide for her. At that time, Selena and her mother Amanda Dawn "Mandy" Cornett who is a former stage actress would often walk to the local store to buy spaghetti for dinner.
Gomez spent a lot of time with her grandparents who looked after her when her parents were finishing school and later when her mom began working. Young Gomez would then pick an interest in entertainment from watching her mother backstage preparing for her stage acts. She began by participating in numerous pageant competitions and later began auditioning for acting roles.
Selena Gomez auditioned for and was selected alongside Demi Lovato to appear in the PBS children TV series, Barney & Friends. Her time on the show lasted from 2002 to 2004 when she was dropped because she was becoming too old for the role. Born in 1992, Gomez was 12 years old at the time. The children's show became Gomez's start to an acting career that soon blossomed and launched her to superstardom.
Big Break On Disney's Wizards Of Waverly Place
Determined to be bigger than her mom in the entertainment industry, Gomez continued auditioning for roles. She appeared in the 2005 TV film, Walker, Texas Ranger: Trial by Fire and the Disney series, The Suite Life of Zack & Cody. Gomez soon became a Disney staple, booking a recurring role in Miley Cyrus's Hannah Montana, and in 2007, she got her big break with the lead role of Alex Russo on Wizard's of Waverly Place. In the TV series, Gomez utilized her vocals, singing the show's theme song. The series became a huge hit for Disney, running for 5 years until 2012 while establishing Gomez as a teen idol.
In the 5 years that she played Alex Russo on WOWP, Selena Gomez landed other gigs in teenage-focused projects, including lending her voice to animated characters. One of her earliest major success was the 2008 animated film, Horton Hears a Who! which grossed over $300 million at the global box office. Her other notable credits during this period include Horton Hears a Who! and Princess Protection Program.
Though Selena Gomez would later focus more on music, she has continued to occasionally take up acting gigs. Some of her later works include animated film, animated Hotel Transylvania (and its subsequent sequels), Rudderless (2014), Neighbors 2: Sorority Rising (2016), and 2019's The Dead Don't Die.
Gomez's Vocals Was Frequently Criticized In Her Early Years In Music
Gomez eventually became more interested in music and at the age of 16 signed a record deal with Hollywood Records. While Gomez had achieved a considerable level of stardom at this time, there were many others who argued with her musical abilities. Many took a jab at her, calling her a wannabe scene, and in a counter jab at her trolls, Gomez named her band Selena Gomez & the Scene.
With the band, Gomez released three albums and though the albums and its singles were met with mixed reviews, with a focus on the originality of her vocals, they managed to achieve moderate commercial success.
Difficulties Transitioning to More Mature Roles
After WOWP came to an end in 2012, Gomez looked to land more mature roles and her first step did not go so well with the actress reportedly having a meltdown on set while filming Spring Breakers (her first post-Disney and mature gig) which also starred James Franco. Her next film, Getaway was both a commercial and critical failure.
During this time, Gomez also announced that she was taking a break from doing music with her band, however, a while later, she returned to the music scene as a solo artist. She released her debut solo album Stars Dance in 2013 which despite debuting atop the Billboard 100 was heavily criticized for vocal ingenuity, the album's sales soon plunged as it became her first project not to receive any RIAA certification, Gomez would later work hard to ensure that it was also her last album to perform so poorly.
A Major Health Scare In 2014 Took A Toll On Her Career
In 2014, it was reported that the actress had been checked into a rehab facility in Wickenburg, Arizona, that specializes in treating addiction in youths. It was not until 2015 that the star actress revealed that she was admitted to the facility due to the lupus disease she was later diagnosed with which was the reason why she had to cancel an ongoing tour.
Gomez apparently went through a rough patch in 2014 which also saw her replacing her mother and stepfather who served as her manager with WME and Brillstein companies. Her compilation album released that year also failed to find success.
Gomez's change of management and switch from Hollywood to Interscope Records seemed to have paid off as her next album Revival released in October 2015 was better received than any of her previous musical works.
Despite the piqued level of success, Gomez's health continued to pose a setback to her career. The lupus disease and chemo treatments saw her battle with depression and anxiety, her situation was exacerbated by negative social media comments which saw her take a break from social media. Gomez continued to manage her health while chasing her career. In 2017, she needed a kidney transplant and got one from her best friend and actress Francia Raisa.
Selena Gomez's career, despite the difficulties, has only improved over the years. Her third studio album Rare released in late 2019 became her third consecutive number 1 album and recorded even more success.
She revealed that she was diagnosed with bipolar disorder in March 2020, however, the singer and actress continues to chase her career while managing her health.
Her Romance With Justin Bieber Would Always Be A Talking Point
In Hollywood, the name Selena Gomez has almost become synonymous with another name – Justin Bieber, their romance has registered a permanent place in Hollywood's history books. However, before Jelena, Gomez previously dated another. Her first relationship to come to light was with Nick Jonas. During their time together in 2008, Gomez appeared as his love interest in Jonas' music video for "Burnin' Up," however, their relationship was short-lived. Years later in 2015, Gomez would describe their love as very sweet puppy love.
And then came Biebs in 2010. Jelena's relationship would continue on-and-off until March 2018 with a rich dose of drama which no doubt contributed to the issues in Gomez's life and career. Their first split came in November 2012 due to trust issues and what ensued was social media word fights and Bieber's deletion of Selena's photos and later his entire Instagram account.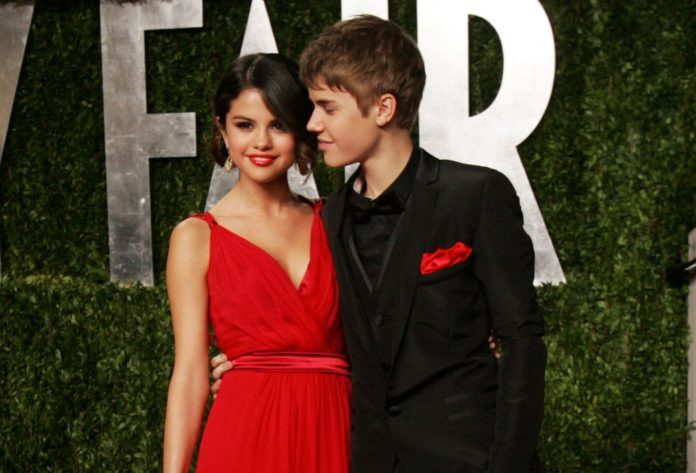 Towards the end of 2013, it was reported that they were both not in speaking terms despite still nursing feelings for each other. They briefly reconciled in 2014 before unfollowing each other. While Beiber is then linked to Hailey Baldwin, Gomez, in 2015, briefly romanced Russian-German musician Zedd. Her relationship with Zedd per his interview with Billboard ended due to huge media attention in his private life.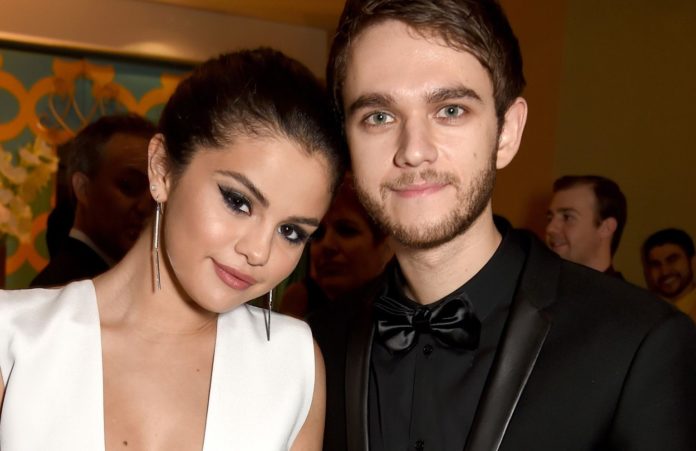 Towards the end of 2015, Gomez reconciled with Bieber but it didn't last for long as he was confirmed to be dating Baldwin in early 2016 and eight months later linked to Sophie Richie. Bieber's frequent posting of his new girlfriend's photos on Instagram eventually led to an online fight between him and Selena, fuelled by their fans and they both accused each other of infidelity.
Selena then cools off some steam by dating and even moving in with rapper The Weeknd in his apartment in Greenwich, New York, but by October 2017 they broke up.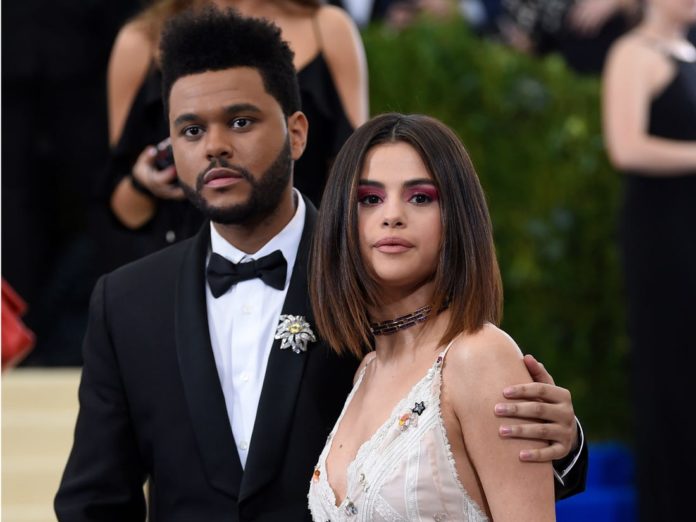 Two months later, Biebs is back in her life with PDA photos of the two flying around, but by March 2018 they call it quits again with Bieber shocking the world with his marriage to Baldwin on September 30, 2019. As of the time of this writing, Gomez is yet to find a new beau.