Shakira is the sexy Colombian pop singer who took the world by storm with her iconic belly dancing, as well as her smash, hit songs, "Whenever, Wherever" released in 2001 and in "Hips Don't Lie," released in 2005. To date, Shakira happens to be the highest-selling Colombian artist of all time, with more than 70 million album sales. The unique singer is not showing any signs of slowing down anytime soon as she has consistently been in the public eye especially through tours, concerts as well as her appearance as a judge on The Voice season 4.
Who is Shakira, Her Age and Where is She From?
Shakira Isabel Mebarak Ripoll was born on 2nd of February 1977 in Barranquilla, Colombia, as the only child of William Mebarak Chadid and Nidia Ripoll Torrado. The name Shakira means "Grateful" in Arabic. Her grandparents were immigrants who came into the United States from Lebanon.  However, her father later emigrated to Colombia when he just five years old. Shakira had a Catholic upbringing and she was enrolled in Catholic schools as such. She also has eight older half-siblings from her father's previous marriage before her own mother and most of her youthful days were spent in Barranquilla, located on the northern Carribean Coast of Colombia. Growing up, she recalls being fascinated with her father's stories which he personally wrote using typewriters. At the age of four, she wrote her first poem named, "La Rosa De Cristal/The Crystal Rose" and requested a typewriter from her father which she got as a Christmas present.
Later, her poems would evolve into songs and her very first song was inspired by her father's dark glasses(which he used to hide his grief). She named it "Tus gafas oscuras/Your dark glasses." She started belly dancing after her father took her to a restaurant owned by Arabians where she first heard Arabic music as well as the traditional drums used in creating indigenous sound. While at school, she showcased her new skills to her friends and teachers(including nuns). She tried to join a choir group in school but was rejected with the reason that she had quite a high vibrato which made her sound like a goat.
Career and Discography
When Shakira was between 10 and 13 years of age, she started getting invites to perform at various event spots in Barranquilla. During this period, she was noticed by Monica Ariza(a local theatre producer) who decided to help her launch a proper music career. Monica pitched the idea of signing Shakira to Sony Colombia executive, Ciro Vargas, however, the song and artist director at Sony wasn't too excited about her after listening to her Demos.
Notwithstanding, Vargas convinced of her talent, set up a surprise audition for more executives at Sony to watch her perform. After performing three of her songs, the executives were convinced and therefore signed her to produce three albums. So far, Shakira has 11 albums to her name including; Magia in 1991, Peligro in 1993, Pies Descalzos released in 1995, Dónde Están los Ladrones? released in 1998.
Her 2001 album titled, Laundry Service, is her first English album which was meant to break her into the main-stream U.S music scene. By 2002, the album was the best selling album of the year, having sold more than 20 million copies worldwide, making her the most successful Latin female crossover artist in the world. Other albums that followed include; Fijación Oral, Vol. 1 in 2005, Oral Fixation, Vol. 2 in 2005, She Wolf in 2009, Sale el Sol in 2010, Shakira released in 2014, and most recently, El Dorado (2017).
Personal Life- Husband, Gerard Piqué, and  Kids,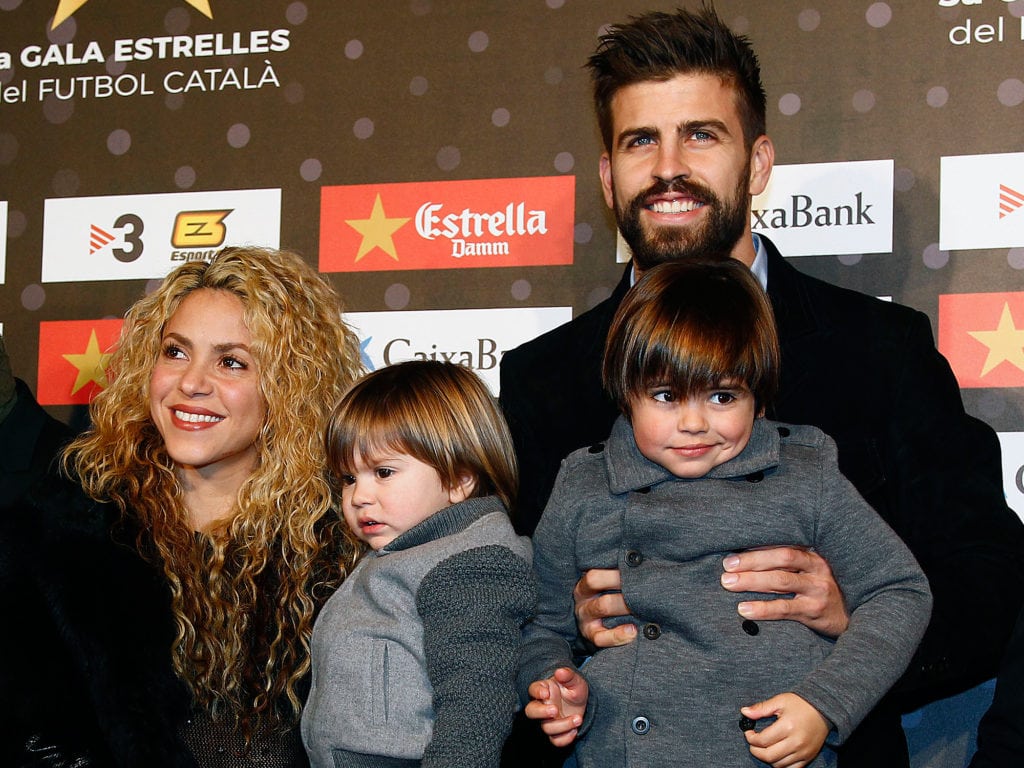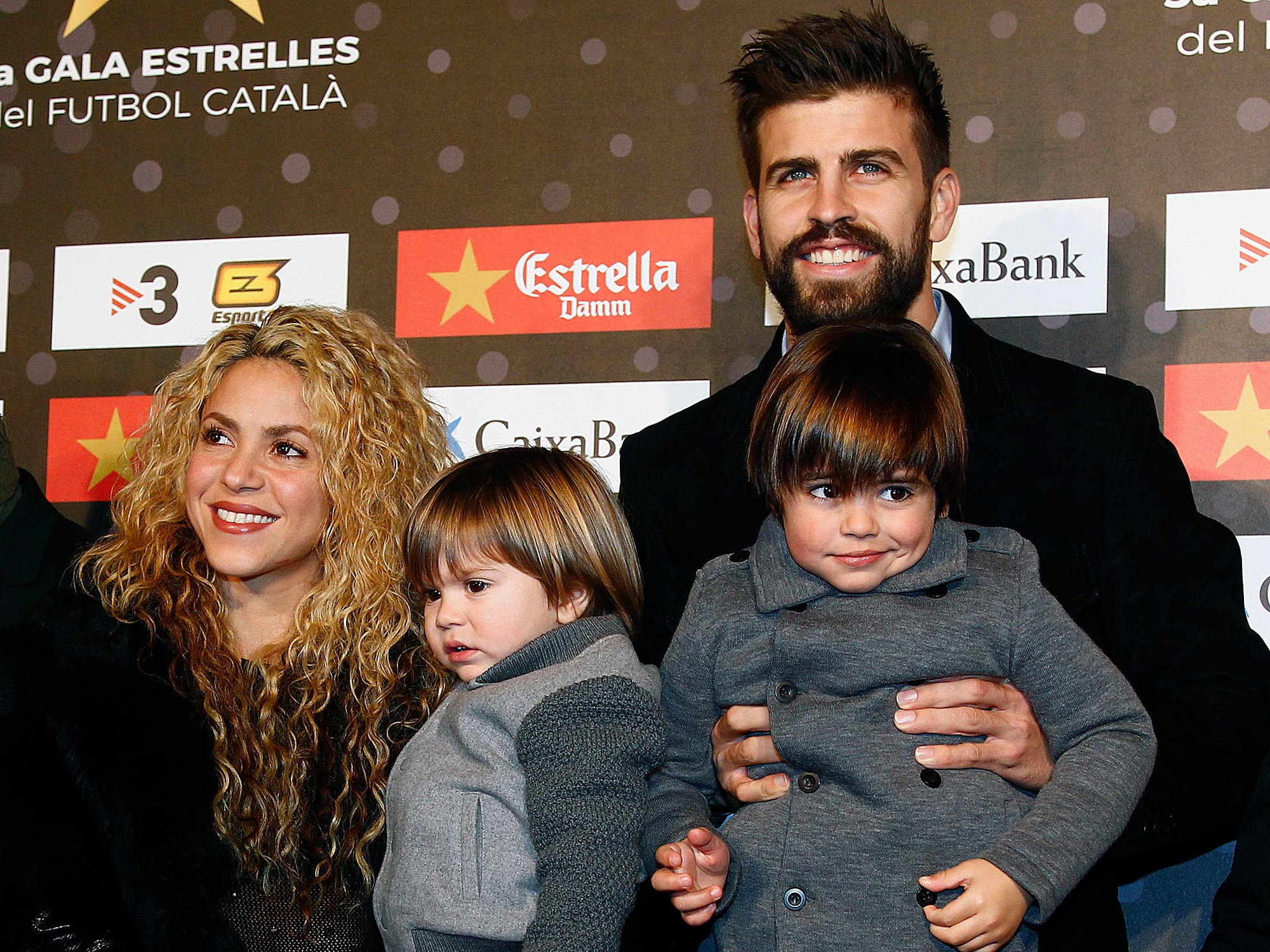 Shakira hasn't been in a whole lot of relationships since she became a huge star nevertheless, she entered into a relationship with, Antonio de la Rúa, an Argentine lawyer, in 2000. After dating for more than three years, she was asked in an interview if there were any plans of a wedding, however, she replied by saying that her relationship with Antonio worked fine, therefore, they didn't see the need for any document to validate their union. Unfortunately, the pair separated in August 2010, after having spent 11 years together.
See Also: Rihanna Boyfriend, Height, Body Stats, Weight, Age, Ethnicity
Her next relationship began in 2011 and this time it was with the Spanish football player Gerard Piqué, who plays "center back" for the "Spanish national team" and FC Barcelona. Initially, the pair met in the spring of 2010 when Piqué appeared in the music video for her official World Cup song "Waka Waka." It is interesting to note that Shakira is 10 years older than him and they both share the same birthday. Pique was born on the 2nd of February 1987. The couple has two lovely children together. Their first son named Milan Piqué Mebarak was born on 22nd of January 2013, while their second son, Sasha Piqué Mebarak was welcomed on the 29th of January 2015.
Height
Blessed with looks to die for as well as a very flexible body, Shakira has managed to captivate fans who absolutely adore her. However, if you have been a Shakira fan for a good number of years, we are guessing you already figured that the singer is on the average side of height. She thus stands a not so enviable height 5 feet 2 inches (1.57 m). In her case, the saying "nobody has it all" applies in a way.