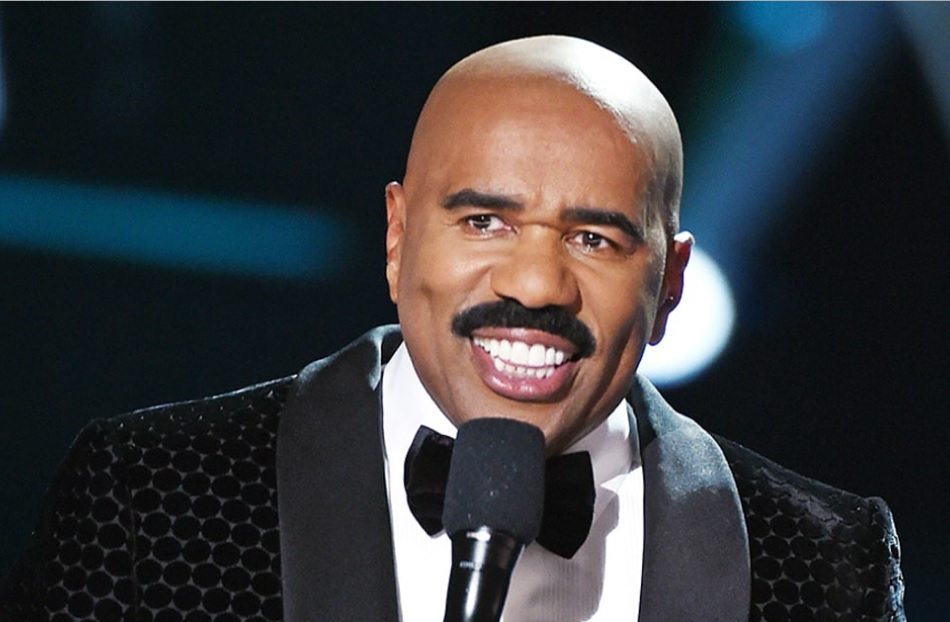 Born on January 17, 1957 as Broderick Stephen Harvey in Welch, West Virginia. Steve Harvey was the son of Jesse Harvey and Eloise Vera. His father was a coal miner.
As such, Steve was not born with the silver spoon in his mouth. Funny he was named after an acting super-star in those days known as Broderick Crawford.
Today, he is an internationally famous comedian and media personality with an estimated worth of $100 million. Lately the successful entertainer revealed that he lived in his car for 3 years.
He said it was one of those times he found himself in his lowest lows. He was homeless and flat out broke. He never thought he would become who he is today.
See Also: Tyler Perry: The Black Entertainer Who Never Gave Up
"It kills me when I hear very successful people say, 'I always knew I would get here' . I didn't. I always hoped I would get somewhere, but this is above and beyond. My imagination didn't even go this big."

"Everybody has a moment when they turn back, when you say to yourself, 'This is too much' I had it on several occasions."
Steve Harvey shared his very painful moments in life when he was tired of life and totally confused. His debut into the industry as a comedian earned him as low as $50 a week. Soon he separated with his wife.
"I sat down and started crying, but a voice said, 'If you keep going, I'm going to take you places you've never been.' It was like God said, 'Don't quit, you're almost there."
The voice kept its promise as Steve Harvey continued to push. Proudly he is globally reckoned as an all round media personality with interests in radio, TV presentation/show host, producer, compere, author, actor and comedian. It's unusual but he has successfully made a resounding name in these fields of entertainment.
His 2009 book Act Like a Lady, Think Like a Man has been adapted into a blockbuster movie and a sequel with an interesting soundtrack done by Jenifer Hudson, Neyo and Rick Ross.
See Also: Jackie Chan At 62: Everything You Need To Know About The Star
He is most prominently known as the hosts of TV bangers like The Steve Harvey talk show, Family Feud and Little Big Shots. It is nice to know that a man who lived for 3 years in his car is now an indomitable entertainer with an over $100 million net worth.
With the testimonies of our stars we can't argue the fact that things will turn out for the best if we trust, believe and persevere.