On Sunday, Viola Davis won the Best Supporting Actress category at the 2017 Oscars and today she is trending on Twitter. For a black woman in Hollywood, the levels of success that she has managed to attain can sometimes seem surreal.
Viola Davis is, however, as real as they come. After stealing countless hearts with her consistently riveting performances in various acting endeavors ranging from TV to theater, she also manages to cement her place in said hearts with the profound speeches she seems able to cough up at the slightest encouragement.
See Also: Oscar 2017: Winners And That Steve Harvey-Like Moment
When she took to the stage on Sunday to accept her Best Supporting Actress win, the hall was already prepped for a great speech and Viola Davis did not fail to deliver. After she gave a speech that honored the playwright whose play "fences" was an adaptation of and gave artists everywhere some serious bragging rights, Jimmy Kimmel joked that "Viola Davis just won an Emmy for that speech."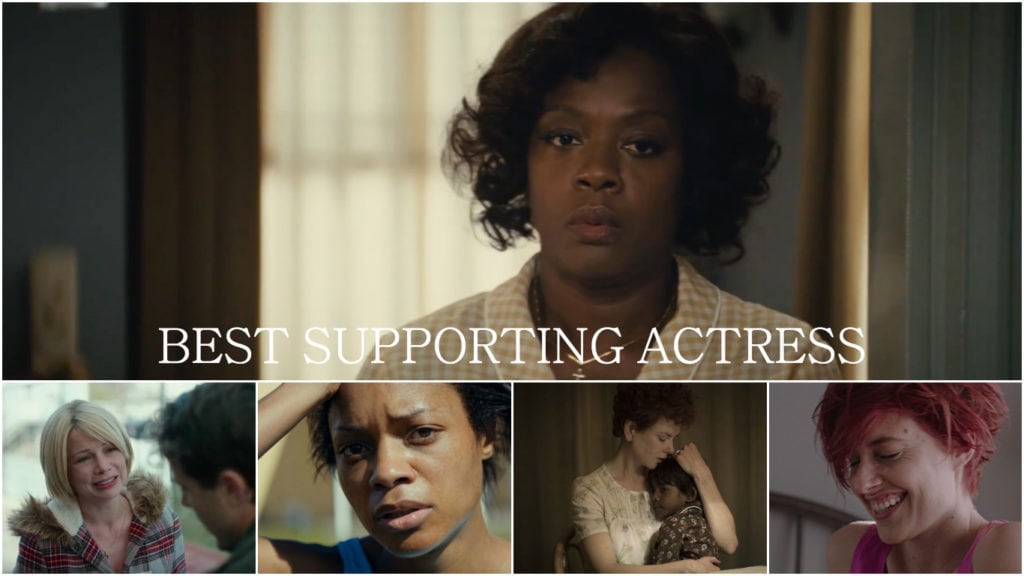 Five Reasons Viola Davis is an Inspiration to Women Everywhere:
She's great at what she does
Viola Davis consistently gives the greatest performances as an actress. Whether as Annalise Keating on ABC's How to get Away With Murder or Rose Maxson in Fences both on stage and as a film, Viola Davis totally disappears as she brings characters to life.
She has broken and set records 
With her win at the 2017 Oscars, Viola Davis became the first African-American who has won an Emmy, a Tony and an Oscar for performance. She is the 23rd actor all round to have earned that distinction and she is the first African-American actress to receive three Oscar nominations. In 2015 when she won an Emmy for lead actress in a drama, she also became the first black woman to win in that Emmy category.
She makes the greatest speeches
In 2015 when she won the Emmy for lead actress in a drama, she gave an emotional acceptance speech that shot her up to become one of the leading voices for diversity in Hollywood. The following words from the beginning of her speech made that possible;
"In my mind, I see a line. And over that line, I see green fields and lovely flowers and beautiful white women with their arms stretched out to me, over that line. But I can't seem to get there no how. I can't seem to get over that line.

"That was Harriet Tubman in the 1800s. And let me tell you something: The only thing that separates women of color from anyone else is opportunity."

"You cannot win an Emmy for roles that are simply not there…"
In her acceptance speech as the 2017 Oscars, she also did not fail to disappoint. Speaking with great emotion once again, she said;
"You know, there is one place that all the people with the greatest potential are gathered and that's the graveyard,"

"People ask me all the time — what kind of stories do you want to tell, Viola? And I say exhume those bodies. Exhume those stories — the stories of the people who dreamed big and never saw those dreams to fruition, people who fell in love and lost."

"I became an artist and thank God I did," she continued "because we are the only profession that celebrates what it means to live a life."
See Also: African Reggae Sensation, Tiken Jah Fakoly, Is Proudly The Voice Of The Voiceless
She celebrates other creatives freely
At the 2017 Oscars, Viola Davis took time out in her acceptance speech to praise August Wilson who wrote the play that was made into the movie Fences and also thanked her co-star and director Denzel Washington.
During the Golden Globes ceremony this year, she paid a memorable tribute to Meryl Streep who was her co-star in the movie "Doubt." She said;
"You make me proud to be an artist, You make me feel that what I have in me — my body, my face, my age — is enough."
In her 2015 Emmy acceptance speech, she was full of the highest praise for a host of other black actresses;
"And to the Taraji P. Hensons, the Kerry Washingtons, the Halle Berrys, the Nicole Beharies, the Meagan Goods, to Gabrielle Union: Thank you for taking us over that line."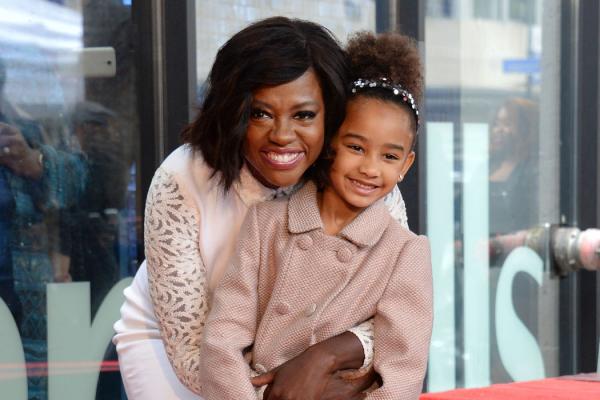 She oozes love for her family
Giving her Oscar acceptance speech, Viola Davis thanked her family, starting with her parents. "The people who taught me good or bad, how to fail, how to love, how to hold an award, how to lose: my parents, I'm so thankful that God chose you to bring me into this world." She also thanked her sisters, her husband, and her daughter.