To be frank, it may be difficult to an extent to really come up with who is exactly the richest Nigerian musician as it demands a collection of some facts and figures which may not actually be within reach. As we all know that money matters are always confidential, therefore, these musicians may not come out openly with what their total income is for us to know who is the richest among them.
But thanks to Forbes, which after making a clear analysis of earnings per show, endorsement values, sales rate, social media presence and general influence of the popular African musicians, made it clear that Don Jazzy is the fourth richest African Musician and Nigeria's richest.
Also See: Top 7 Retired Black TV Talk Show Queens And Where They Are Now
DON JAZZY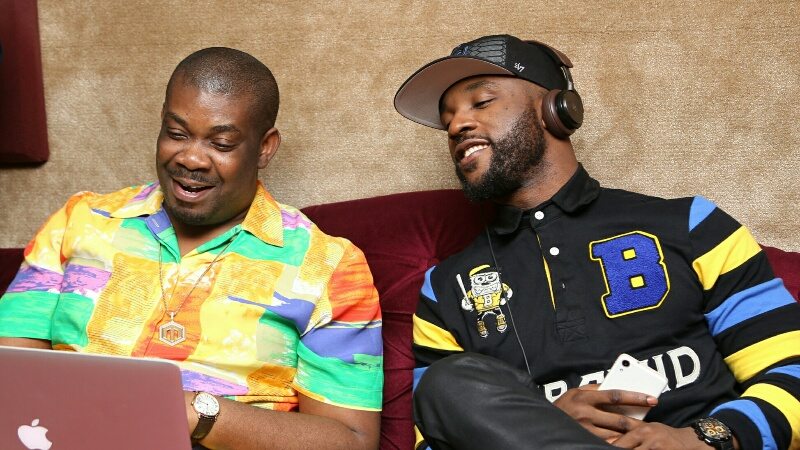 Don Jazzy has become a household name in the Nigerian Music industry. The Nigerian record producer, singer, songwriter, and entrepreneur who was born 26 November 1982 as Michael Collins Ajereh has now become one of the reputable Africans who has dominated not just the Africa music industry but also the Nigeria music scene.
According to Forbes 2017, he is the fourth richest musician in Africa and the first in Nigeria with an estimated net worth of $35 million ( that is about N12.6 billion).
Don Jazzy's remarkable expertise in what he does has distinguished him, making him one music producer and the most sort for in the country. He has done music with a number of artists both locally and internationally.
Although he became active in the industry recently, his love for music didn't start then. Don Jazzy realized his potential and love for music at a young age. He started playing music as a child in church before moving to the UK to pursue his career.
While in U.K, Jazzy who worked as a security guard soon realized that he could make some money playing the bass guitar. Soon a friend took him along with their band to play at restaurants and different venues.
At the time, he would make £150 or £200 playing for about five hours. The band got popular that he made as much as £500 per gig. He grew to the point that he played at a wedding for the President's daughter at the time.
This launched him into music production. Two years later, Don Jazzy and his then partner, D'banj, decided to move back to Nigeria to make Afrobeats.
In 2004, the two founded Mo' Hits Records. In the next two years, Don Jazzy produced the albums No Long Thing and Rundown/Funk You Up. Around this time, he also developed an introductory phrase, It's Don Jazzy Again!
Although Jazzy may not be credited as a full-fledged singer, he is popular for performing background vocals for artists he produced. He has done this vocal for the likes of D'Banj, Sauce Kid, Dr. SID, Ikechukwu, Kween, D'Prince, and even Jay-Z.
Also See: DJ Black Coffee: Five Things You Should Know About This Wave Making DJ
He was also the brains behind the vocal performance for Kanye West's song Lift Off with Beyoncé on the Watch The Throne album. In 2011, he was employed by Kanye West as a producer at Very Good Beatz – an American record label founded by the former.
Apart from music, his estimated net worth also comes from his several endorsements that run into millions. He was MTN brand ambassador and currently a brand ambassador for Samsung Mobile. He also has a mega endorsement with Johnnie Walker which runs into millions of naira.
The music mogul also an investor and co-founder of Flobyt – a company that provides free Wi-Fi to users seeking entertainment content in Nigeria. Wondering how he is making money from a venture termed free, well this is how – Flobyt display adverts at regular intervals and viewing such adverts is your payment for using the service.
The multi-award winning artist is also said to be into real estate.
Also See: Senegalese Music: The Women And Men Dominating The Scene
His awards over the years include
City People Entertainment Award (2015) – special recognition award.
Nigerian Entertainment Awards (2007) – Music Producer of the Year.
Nigerian Music Awards (2006) – Producer of the Year.
The Headies 2011 – Producer of the Year for Over The Moon, Mr. Endowed and Pop Something
The Headies 2014 – Producer of the Year for Dorobucci.
Other Nigeria Musicians that made it to the Forbes list of richest musicians in Africa are Jidenna at Number 6, Wizkid at number 7 and Davido at number 8.