If you have ever wondered what Ethiopia's fashion trends were through the 10s to the present, the video below will help you.
WatchCut's 100 years of Beauty in Ethiopia takes us back in time to see how Ethiopia's history affected their beauty and fashion. The video features a model called Feven G.
1910s
During this era, women wore the beautiful Albasso hairstyle which has become quite popular in Ethiopian marriages. WatchCut's muse for this era was Empress Taytu Betul, Emperor Menelik II's third wife who was a brilliant military strategist and opposed colonial rule. She fought in the Italo-Ethiopian war; Battle of Adwa when Italy tried to colonize Ethiopia.
SEE ALSO: 7 Beautiful African Traditional Wedding Attires
1920s
To represent this era, Feven is rocking a small afro inspired by Empress Menen Asfaw. She was the wife of Emperor Haile Selassie and had great influence not only over her husband but the entire Ethiopian kingdom.
1930s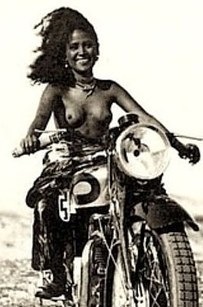 During this era, big hair was the in-thing. WatchCut's muse was a photo of a bare-chested woman riding on a motorcycle. The photo is said to have been taken by an Italian soldier and used as a post card.
1940s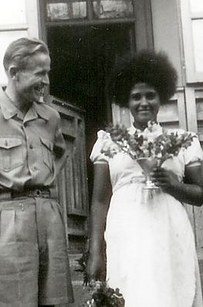 The 40s saw the afro make a comeback but this time it was fuller and freer than in the 20s. WatchCut was inspired by the picture above.
1950s
In this era, women began wearing bolder makeup. WatchCut was inspired by Ethiopia's first actress and musician, Asnaketch Worku.
1960s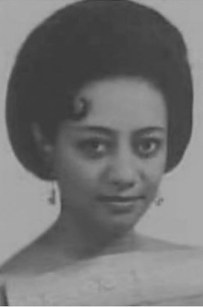 WatchCut got the inspiration for this era from this image of Assegedech Assefa, Ethiopia's first female pilot
SEE ALSO: Were Ethiopia And Liberia Colonized Or Not? See Facts…
1970s
Beauty in Ethiopia during this era continued to be influenced by the west as more Ethiopians started sporting classic hairstyles. Feven's short bangs were influenced by these women working with Ethiopian Airlines.
1980s
The 80s were plagued with poverty as Ethiopia experienced the worst drought to ever hit its soil. However, WatchCut's Karen Maniraho who researched the styles claimed there was another part of Ethiopia the media were not capturing — the fun side.
1990s
WatchCut's muse for the portrayal of this era is this lovely photo of Ethiopian international model, Anna Getaneh for Sports Illustrated.
2000s
The 2000s were all for straight hair. It saw lots of Ethiopian women begin straightening their natural hair. WatchCut's muse was Dina Fekadu, Miss Ethiopia 2006 who as well as Ethiopian supermodel Liya kebede helped inspire this trend.
SEE ALSO: See 100 Years Of Beauty In Kenya– From Mama Ngina To Lupita Nyong'o
2010s
Right now soft curls are the core inspiration for beauty in Ethiopia.
WATCH FULL VIDEO: 100 YEARS OF BEAUTY IN ETHIOPIA BELOW