Kenyans on twitter have once again decided to contribute in various issues that are currently happening throughout the country through pictures. From the fight against Uber by the country's taxi drivers, to Eritrea drama, they couldn't just let all of it slip.
Interestingly, some of the photos are funny while others are real serious business. Overall, you are bound to have a nice time reading through them as you feed your eyes with those brilliantly created photos.
You Might Also Like: Funny Images: Nigerians And Kenyans Battle On Twitter
See The Trending Images Below:
That's real trashing of record!
Not just ordinary Kenyan men, politicians too like the new alleged directives in Eritrea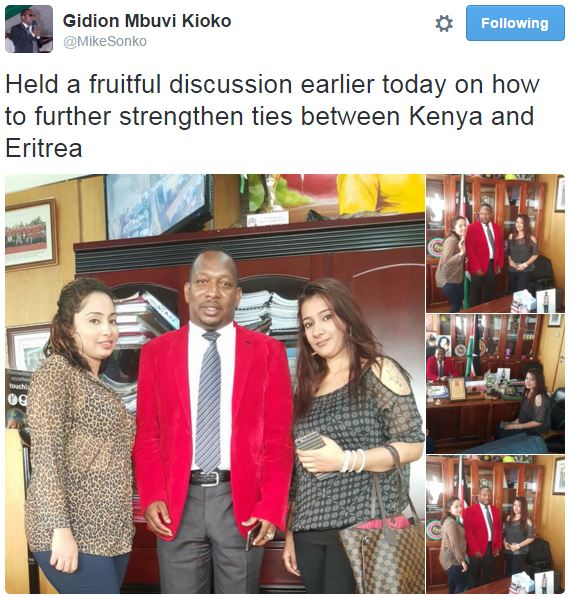 Many cheating boyfriends and partners have started showing their side bitches the door as Valentine approaches. LOL  
When the desirable isn't available, you invent it -That's a major for this.
Kenyan's taxi operators have given the government seven days to drive the Uber taxi service out of Nairobi. They threaten to paralyse transport if government fails to comply. One thing they don't know is that Uber has come to stay and change them – no more fleecing people of their money!
  While yesterday seemed calm, something went down in Kileleshwa.  But taxi operators under the Kenya United Taxi Organisation denied attacking Uber cab drivers as alleged, saying they are peacefully conducting a genuine business.