It is true that Africa has a few good airports, some of which outrank those of them in the western world, but that does not erase the fact that Africa is one of the continents that have the worst airports. This ranking was done based on the condition of general amenities that are always required to be in place in every airport as reported by users. They include things like security services, conveniences, availability of restaurants, accommodation facilities, staff attitudes/customer services, etc. In all these, the airports here have fallen short of providing good services that travelers prefer to avoid them at all costs whenever they have other options. You can only subject yourself to the gory experiences in these airports when you are left with no alternative, but it's good to inform you beforehand because to be forewarned is to be forearmed. And in case you must use these horrible and worst airports in Africa, what do you think is going to be the most "vital arm" you are to bring along? It's nothing but lots and lots of patience! Here are the 9 Worst Airports in Africa that everybody would love their first use of them to be the last.
9. Murtala Muhammed International Airport Lagos, Nigeria
Airport type: Public
Operator: Federal Airports Authority of Nigeria (FAAN)
Location: Lagos
Number of Passengers: 7 million
Elevation AMSL: 135ft/41m
Code: LOS
Owner: Government
Website: Lagosairport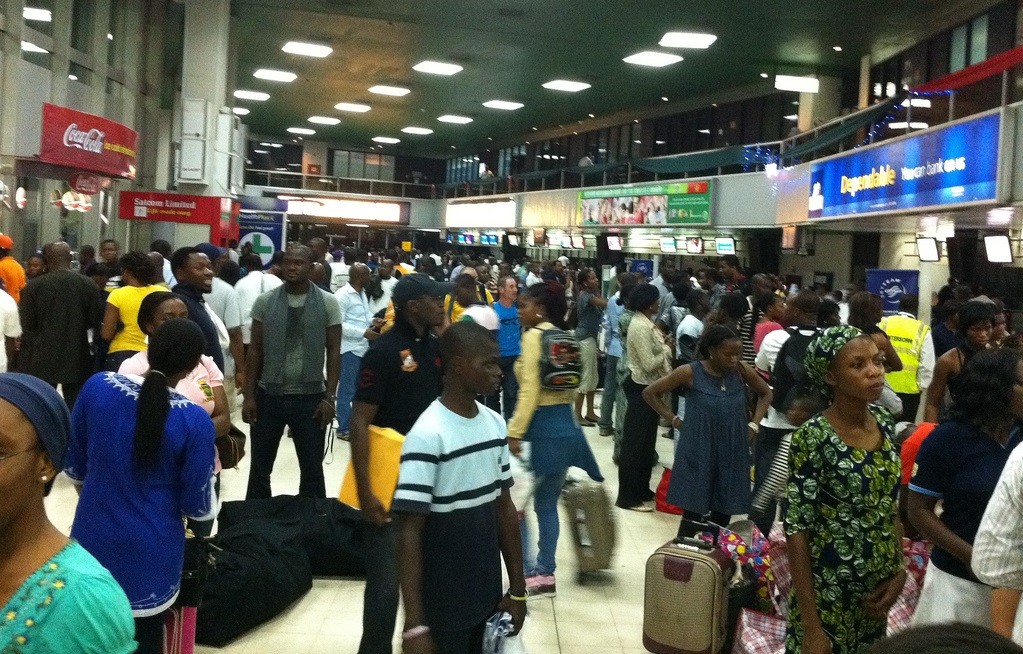 The Lagos international airport has had a long-standing reputation of being an unpalatable terminal for travelers. The airport is located at Ikeja near Lagos and was built during World War II. Originally known as Lagos International Airport, it was renamed in the mid-1970s, during the construction of the new international terminal, after a former Nigerian military head of state Murtala Muhammed. During the late 1980s and 1990s, the international terminal had a reputation for being a dangerous airport. From 1992 through 2000, the US Federal Aviation Administration posted warning signs in all US international airports advising travelers that security conditions at Lagos Airport did not meet ICAO minimum standards. Despite the renovations and improvements that have been put into place in recent years, the airport has still not succeeded in wiping its name off the blacklist of "worst airports".
8. Juba International Airport, South Sudan
Airport type: Public/Military
Operator: Civil Aviation Authority of South Sudan 
Location: Juba, South Sudan
Number of Passengers: 5 million
Elevation AMSL: 1,509 m
Code: JUB
Owner: Government
Website: N/A
Although the Kotoka Airport is one of the most reputable in South Sudan for being among the two international airports in the country, that did not in any way help to escape this list as travelers have continued to endure the poor conditions of the airport just because they have very little or no options. Juba Airport has seen upgrades over the years starting from 2011 with a new terminal launched in 2018 to replace tents which used to be the terminal space, but it is yet to meet up with the standards expected for an international airport. The new terminal has been described as basic and too small even though many deem it to be a step in the right direction.
7. Cairo International Airport, Egypt (CAI)
Airport type: Public
Operator: Civil Aviation Authority of South Sudan 
Location: Ruba، Road، El Nozha, Cairo Governorate, Egypt 
Number of Passengers: 10 million
Elevation AMSL: 382 ft / 116 m
Code: CAI
Owner: Government
Website: Cairoairport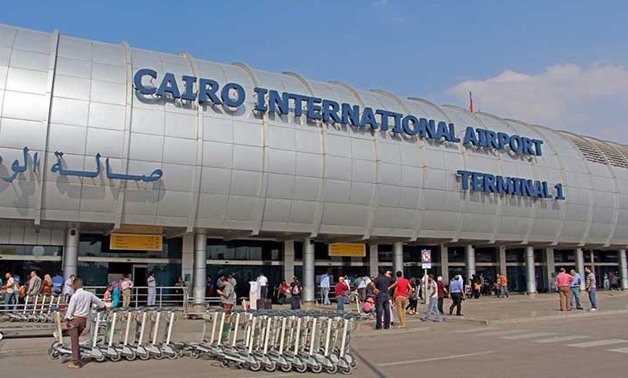 According to the website, sleepinginairport, Cairo International Airport is another airport that is functioning below expected standards for an international airport. While the airport is one of the busiest on the continent, passengers think the staff is unprofessional and rude. The airport is also said to be untidy for sleepers with scammers and thieves roaming around.
6. Luanda Quatro de Fevereiro International Airport, Angola
Airport type: Public/ Military
Operator: National Enterprise for the Operations of Airports and Air Traffic Control (ENANA EP)
Location: Luanda, Angola 
Number of Passengers: 5.6 million
Elevation AMSL: 243 ft / 74 m
Code: LAD
Owner: Government
Website: Luandaairport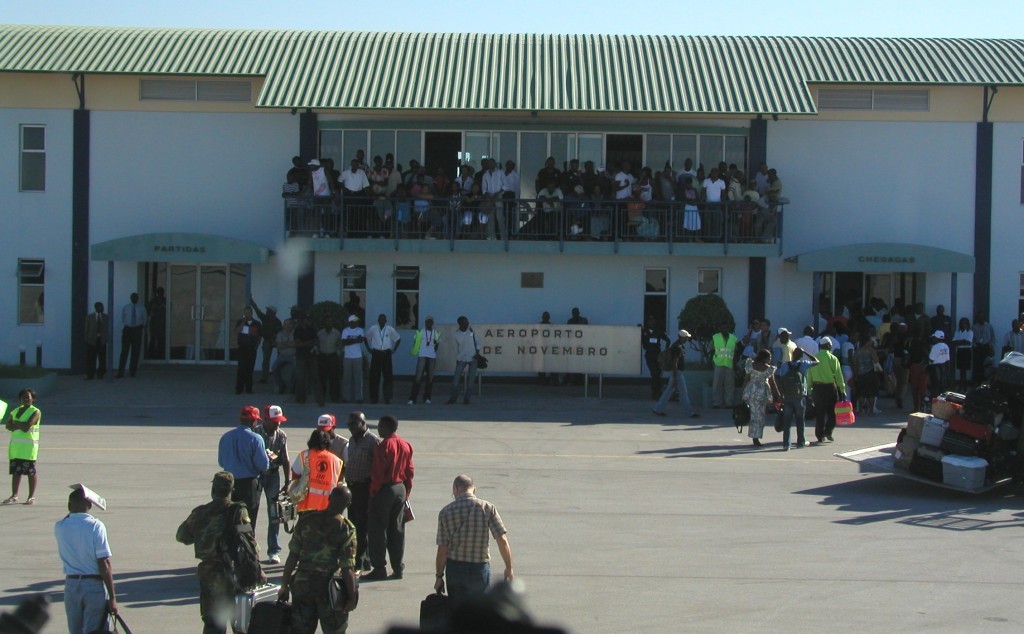 Quatro de Fevereiro International Airport is the main international airport in Angola and the largest in the country. It is located in the southern part of the capital Luanda, in the Luanda Province. "Quatro de Fevereiro" means 4 February, which is an important national holiday in Angola, marking the start of the armed struggle against the Portuguese colonial regime on 4 February 1961. In 2009, about 1.8 million passengers were counted. However, the airport has suffered continuous deterioration over the years. Due to the airport's deteriorated conditions, the country is constructing another airport to take its place.
The new airport has been under construction since 2008 with a consortium of Chinese companies and Brazilian company Odebrecht in charge of the project. The new airport is scheduled to open in 2023 and will serve as an alternative to the existing Quatro de Fevereiro International Airport.
The new airport which also owned by the Angolan government is expected to take up to 15 million passengers annually. The project which costs an estimated 3,800,000,000 USD measure will feature a terminal measuring 160,000m² and runways of 4,200m and 3,800m.
5. N'Djamena International Airport, Chad
Airport type: Public/Military
Operator: N/A
Location: N'Djamena, Chad 
Number of Passengers: 0ver 500,000
Elevation AMSL: 968 ft/ 295 m
Code: NDJ
Owner: Government
Website: N'Djamena International Airport
N'Djamena International Airport is an international airport serving N'Djamena, the capital city of Chad. It is the country's only international airport. The airport is used by both the public and the country's military with civilian and military installations on opposite sides of the single runway. It is one of the airports in Africa not many want to pass through more than once. It lacks proper facilities. Apart from its poor conditions, it is a small airport but there is hope that something will be done to improve the facilities and thereby minimize the woes of frequent users.
See: 52 Countries Egyptians Can Travel To Without Visa
4. Dar es Salaam Julius Nyerere International Airport, Tanzania
Airport type: Public
Operator: Tanzania Airports Authority 
Location: Julius K. Nyerere Road, Terminal II, Dar es Salaam, Tanzania
Number of Passengers: 2.5 million
Elevation AMSL:182 ft / 55 m
Code: DAR
Owner: Government
Website: Daressalaam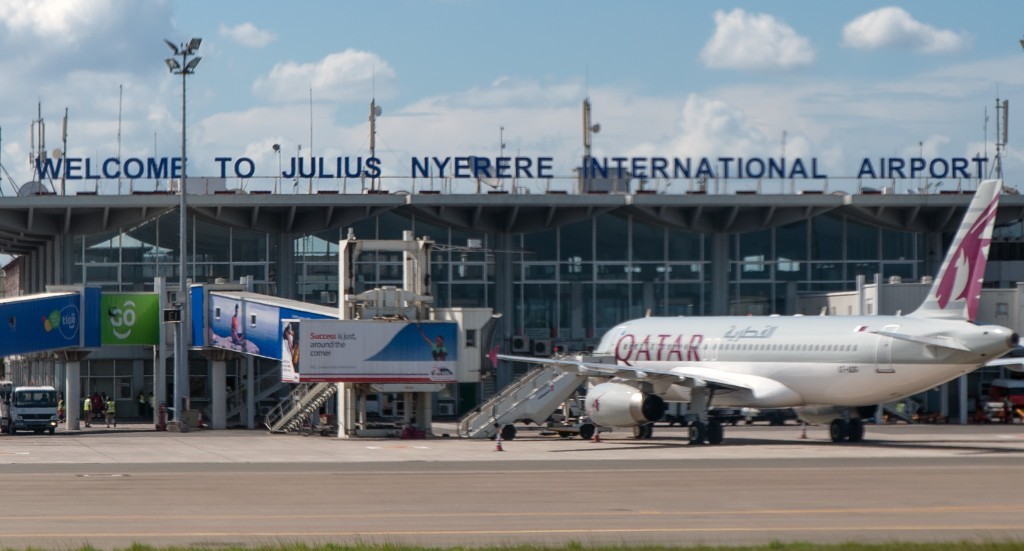 Julius Nyerere International Airport is the international airport of Dar es Salaam, the largest city in Tanzania. It is located about 12 kilometers (7.5 mi) southwest of the city center. Operated by the Tanzanian Airport authority, the airport has flights to various destinations in Africa, Europe, and the Middle East. It got its name from Julius Nyerere, the nation's first president. Besides poor floors, bad hygienic conditions, and bribery, Tanzania travelers have continued to complain about other inconveniences, especially the lack of air conditioning facilities, the general transport navigational chaos, limited yet expensive restaurant options, questionable-effective security processes, etc. There are also complaints of poor connections to the international terminal with minimal taxis available accessible.
3. Tripoli International Airport, Libya
Airport type: Public
Operator: Civil Aviation and Meteorology Bureau
Location: Qasr bin Ghashir. Libya
Number of Passengers: 1 million
Elevation AMSL: 263 ft / 80 m
Code: TIP
Owner: Government
Website: Krtairport
Although currently on shut down, Tripoli International Airport has been on the blacklist for lacking in performance, and services. The international airport was built to serve the capital city of Libya and is located in the area of Qasr bin Ghashir 34 km from central Tripoli.
As part of the 2014 Libyan Civil War, the airport was heavily damaged in the Battle of Tripoli. It was reopened for limited commercial use from July 2017.
Prior to its complete damage, the availability of facilities and customer services had gone down to the barest minimum such that using the airport became a nightmare for travelers.
As a result, all activities in the airport were moved over to Mitiga airport (which was deemed the closest to serve the residents of Tripoli at the time). However, the airport was later shut down following its bombing by LNA. This left Misrata Airport which is the nearest airport for people living in Tripoli.
2. Kinshasa N'djili International Airport, the Democratic Republic of the Congo
Airport type: Public
Operator: N/A
Location: Boulevard Lumumba, Kinshasa, DEMOCRATIC REPUBLIC OF THE CONGO
Number of Passengers: 1million
Elevation AMSL: 313 m / 1,027 ft
Code: FIH
Owner: Government
Website: Kinshasa
N'djili Airport also known as N'Djili International Airport and Kinshasa International Airport, is located in the city of Kinshasa and one of the four biggest four international airports in the Democratic Republic of the Congo (DRC).
Named after the nearby Ndjili River, the airport has seen some upgrades over the years although is still using the infrastructure built by the Belgians during the colonial era.
In 2015, a new international terminal was unveiled with a capacity of one million passengers yearly. The project which cost about $25 million covered some computerized upgrades to the arrivals terminal, a secure runway, a modern control tower, a system of firefighting but all the airport has barely been maintained. Again, the airport seems to be facing some challenges in terms of space due to high traffic. This has contributed to making it one of the most unpleasant terminals to find oneself.
1. Khartoum International Airport, Sudan
Airport type: Public
Operator: Sudan Airways
Location: Khartoum, Sudan
Number of Passengers: 3.7 million
Elevation: 1,265 ft / 386 m
Code: KRT
Owner: Government
Website: Krtairport
For many years, the Khartoum International Airport, Sudan has been in its worst state and ranks the worst airport in many lists of African worst airports. Its lack of required facilities has superseded what could be remedied by renovation. The airport has seen a poor performance, lack of services, heavy congestion, cancellations, delay issues, and inability to meet the increasing travel demands. This is exactly why the country resorted to building a new one to expand terminal building, an extension of apron area to accommodate more aircraft parking spaces, expansion of runway length, expansion of taxiways width, and improving the operational processes by the use of technology, etc.
On this note, the Sudanese government signed a $700 million contract to construct a new international airport in Khartoum in July 2014. In 2018, Turkey-based construction firm Summa announced that it was picked for construction of New Khartoum Airport.
The chairman of the company, Selim Bora revealed that the foundation for Khartoum International Airport will be launched in the first quarter of 2019, and will be completed in less than 36 months.
The project which is yet to be completed is valued at USD1150 million, with a capacity for up to 12 million passengers each year in its third phase. The first phase will be delivered with a capacity of six million, the second phase with nine million until complete expansion to 12 million. China Harbour Engineering Co. (CHEC) is said to be currently in charge of the project.
Notable Mentions;
Port Harcourt International Airport, Nigeria
Nouakchott International Airport, Mauritania (NKC)
Zanzibar Abeid Amani Karume International Airport, Tanzania (ZNZ)
Lomé–Tokoin Airport, Togo (LFW)
Marrakesh Menara Airport, Morocco (RAK)
Addis Ababa Bole International Airport, Ethiopia (ADD)