When it comes to athletics, Africa rules and will continue to rule for unforeseeable future. Since African teams started participating in Olympic Games, most athletic gold medals have been won by Africans except in a few events such as the short-distance running and relays. But not all African countries have such prolific athletes. The countries known to consistently produce Olympic gold medalists are Kenya, Ethiopia and South Africa but other nations too do it occasionally. If you love athletics, then you will be excited by the following list of top 10 African Olympic gold medalists you must know. Here it goes:
1. David Rudisha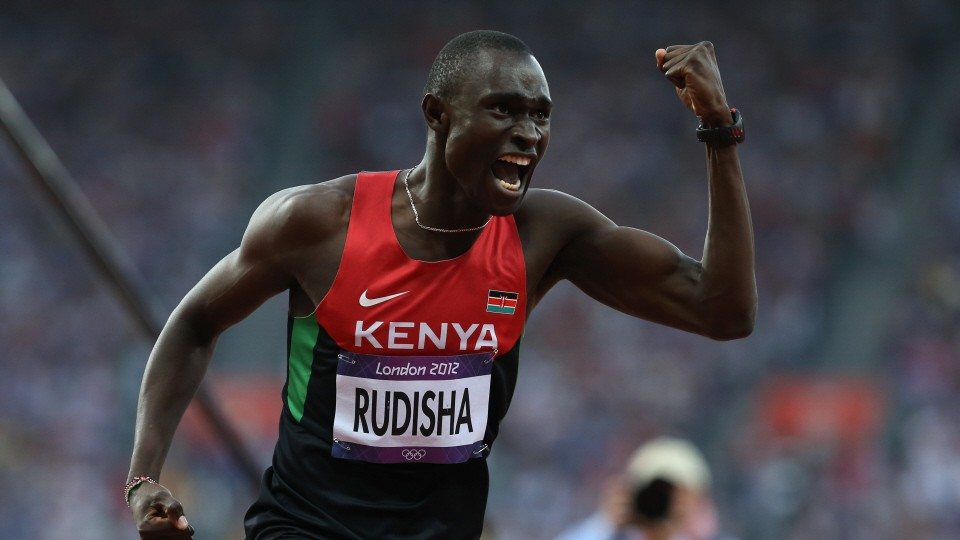 David Lekuta Rudisha, born on 17 December 1988 in Kenya is the most prolific middle-distant runner this planet has ever witnessed. He is the current world and Olympic record holder in the 800 meters. He is also the current champion in 800 meters. Rudisha is the first athlete in the history of the event to run below 1:41.00 and he hold 3 fastest, 6 out of 8 fastest as well as half of the 20 fastest times ever recorded in the event. This Kenyan runner won a record of 3 successive Track and Field Athlete of the Year awards. He also won, in 2010, the IAAF World Athlete of the Year Award.
See Also: Top 5 African Professional Basketball Stars In NBA 
2. Ezekiel Kemboi
This is another one of the most accomplished African Olympic gold medalists. He was born as Ezekiel Kemboi Cheboi on May 25, 1982, in Marakwet District, Kenya. Kemboi is the current Olympic champion in the 3000 meters steeplechase. He won a gold medal in the 2004 and 2012 summer Olympics. He has also won the same medals in world championships making him one of only three to have won both world and Olympic golds in the event.
3. Tirunesh Dibaba
Known more officially as Tirunesh Dibaba Kenene, this Ethiopian queen of the long-distance track even deserves her position in the top 10 African Olympic gold medalists every sports lover must know. Dibaba is the current world record holder in the 5000 meters race and the current Olympic and World record holder in 10,000 meters. Her success has earned this 28-year-old the nickname "Baby-Faced Destroyer".
4. Meseret Defar
Meseret Defar Tola is another accomplished long-distance runner from Ethiopia. She was born 30 years ago in Addis Ababa and started international competitions when she was 19 years of age. Defar has broken the world record in 5000 meters event but a new record has since been set by her fellow Ethiopian Tirunesh Dibaba. She won a gold medal in 2004 and 2012 Olympic Games. She has also won gold medals in a variety of AAF world championships.
5. Chad le Clos
Chad Guy Bertrand le Clos, simply known as Chad le Clos, is a celebrated South African swimmer who has managed to excel where most Africans do not. He is an Olympic, Commonwealth and World champion and record holder in the 50 meters and 100 meters butterfly. Le Clos won gold in the 200 meters butterfly in 2012 summer Olympics. Being just 21 years of age, he still has a long career ahead of him.
6. Cameron Van Der Burgh
Cameron Van Der Burgh is another South African swimmer who has managed to bag Olympic gold medals. He boasts as the first African athlete to break a world record and individual male Olympic champion after training at home. Van Der Burgh represented his country and therefore Africa at both 2008 and 2012 Summer Olympic Games and won a gold medal at the 100-meter breaststroke and setting a new world record.
7. Stephen Kiprotich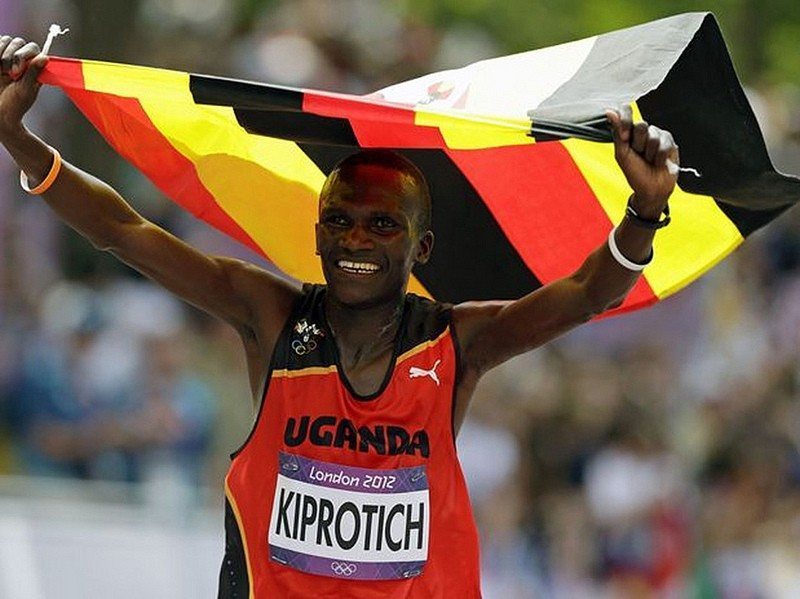 Stephen Kiprotich is one Ugandan who has managed to make his country proud by winning a gold medal in the marathon. He also won the 2012 Olympic Games bagging gold. He made history for Uganda because that was the first gold medal since 1972 and first medal since 1996. The medal was also precious because it was the first ever in the marathon event.
8. Taoufik Makhloufi
Taoufik Makhloufi is an Algerian track & field athlete with a speciality in middle distance running. He managed to win a gold medal at the 2012 Olympic Games in 1500 meters event. However, authorities were not so sure he deserved to win and has since faced many allegations of using performance-enhancing drugs at the event.
9. Tiki Gelana
Erba Tiki Gelana is a 26-year-old Ethiopian princess of long-distance races. She usually competes in women marathon. She is the one who won the coveted gold medal in the 2012 Summer Olympic Games in the marathon event. Gelana shuttered the Olympic record for the event with a running time of 2:23:07.
10. Kenenisa Bekele
Kenenisa Bekele is another renowned Ethiopian male athlete that is worth including in this list of top 10 African Olympic gold medalists. He is a long-distance runner who holds Olympic and world records in 5000 meters as well as 10000 meters events. In 2008 Summer Olympic Games, Bekele won a double in the two events. Earlier in 2004 Olympics, he managed a gold in the 10,000 meters event.