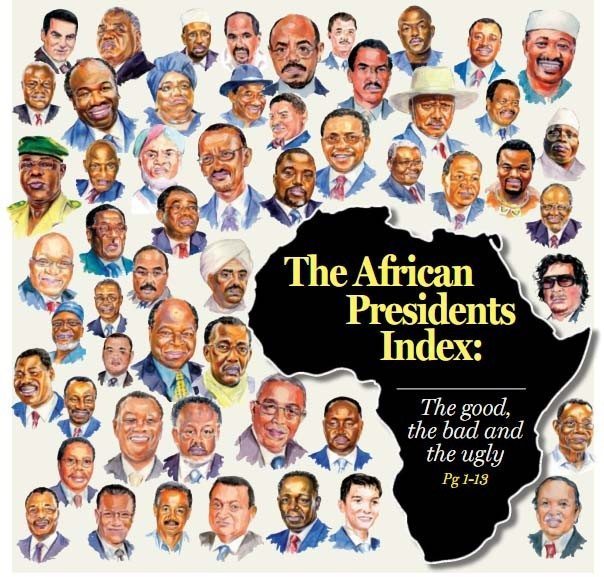 It is no secret that Presidents of countries in Africa are viewed as being quite corrupt. This is evident from the open criticisms by the general public, foreign states, as well as non-governmental organisations. Although corrupt African leaders may be a matter of contention, the following are reasons as to why African Presidents are perceived as corrupt:
1. Enormous Wealth
When the list or statistics of the richest people in the region are drawn, African leaders always feature. For instance, Forbes recently released its list of the richest people in Africa, and quite a number of Presidents from the continent were featured. Strangely, prior to being presidents, they didn't have so much wealth.
2. Overnight Billionaires
Creating wealth and becoming rich does not take place overnight. It is a slow and painstaking process. Well, this can't be said of African Presidents. Many have acquired a lot of wealth within a very short time. In fact, within their first term in office, some will be ranked as the wealthiest in the land.
3. High Remuneration
Africa as a continent is known to be mostly made-up of least developed and developing countries. This simply means that the country's GDP (Gross Domestic Product) and Per Capita Income is way below that of developed countries, especially from the West. However, when it comes to remuneration, benefits and allowances, African leaders are among the best paid in the world.
4. Association with the Corrupt
Every other day, cases of corruption will always surface. This has become a common occurrence in African states. Weirdly, the Presidents, their firms or associates will be linked with the corruption. In addition, during political campaigns or initiating development projects, the individuals known to be corrupt will be by the president's side.
5. Turn a Blind Eye to Corruption
Everywhere you travel in Africa, corruption seems to be the order of the day. This will be experienced from the very simple and basic services such as health to high-end and sophisticated national security deals. While even the little child in the village knows of corruption, the big guy at the top seems clueless.
6. Working with the Enemy
The drive for "World Peace" has always been rife. Many countries pray for long-lasting peace in the world, however, there are states that seem less concerned. These countries will encourage child labour, disobey human rights, and also interfere with individual rights and freedom. Many African leaders are more willing to work with the "bad" rather than work with the "good" people.
7. Manipulate the Constitution
While the world seems to be adopting a system where a President can only lead for a limited period of time, African leaders seem to have a different opinion. They are willing to cling to power at all costs. Recently, some leaders in Africa had the constitution amended so as to extend their stay at the top helm.
8. No Political Will
To rule a country well, it is important for the leader to have the political willpower. This simply means that he will stand by the right decision no matter how negatively it may affect his close allies or government. Sadly, this can't be said of most leaders in African states. To them, political growth is more important than social or economic growth.
9. Stay in Power for Too Long
It has become typical for African heads of State to stay in power for many years. They have been using all tricks in the book to carry out their agenda. For instance, some create a single party state; others use the constitution to extend their duration as president, while some use coups and civil wars.
10. African Presidents Have No Decisive Stand
Presidents of African nations are known to be quite indecisive. They will alter their position just to suit a particular interest. This is usually blamed on them lacking a clear-cut agenda on ruling a country. Sadly, they will utter the words as a way of appeasing a political crowd.
We can't simply deny the fact that African Presidents are corrupt. Nonetheless, this has become an acceptable norm with most corrupt individuals being re-elected during general elections. Some will also receive support from the same people who point accusing fingers. Well, the above facts on why African Presidents are perceived as corrupt should offer insight on what needs to be done.
Editor's Recommendation: