With a fanbase that admires her and is large enough to create a subreddit for her, Alycia Debnam-Carey is an actress riding high in the golden age of television. She might not be an American, but through her talents and beauty, she has stamped her feet on one of America's favorite past times, television shows. Her resume includes the spin-off of the iconic long-running show, Fear the Walking Dead and The 100.
Alycia Debnam-Carey means different things to various fans of those shows, but one thing that both sets of fans can agree on is that Alycia is a great actress. Learn more about the Australian actress by reading below.
Alycia Debnam-Carey Bio, Age
Alycia Debnam-Carey is the product of the love between Leone Carey, her mother and her father, whose name is unknown, however, she was born on the 20th of June in 1993, in New South Wales, Australia. Right from a young age, Alycia was interested in arts and she pursued that interest in musical instruments, learning and playing percussion instruments such as cymbals and drums at Newtown High School of the Performing Arts. Before she enrolled at Newtown, she already had acting credits for appearing in a short film, Martha's New Coat. She was eight years old at the time.
Her acting talent clearly speaks of someone with a long career as an actress in front of her, but acting is not the only thing Alycia is skilled at over here. She is also book-smart, graduating at the top of her class in high school with several academic accolades, including the Premier's Award for scoring over 90 in six different subjects. She has carried the brilliance into the interpretation of her roles and her execution of it.
She starred in a couple of Australian projects, both in film and television before she made her way to Hollywood. Appearing in shows like McLeod's Daughters, Dance Academy and films like Dream Life, Jigsaw Girl allowed Alycia Debnam-Carey to display her qualities to talent scouts from across the pond in America. When Alycia Debnam-Carey clocked 18 years of age, she traveled to the United States where she made her first appearance in a United States Film Industry project, Next Stop Hollywood. The reality show, which was a six-part documentary, put Alycia in competition with other Australian actors who were seeking a breakthrough in the world's biggest film industry.
Her time in Hollywood gave her a chance to audition in person for a few roles that were being cast at the time. She auditioned for a couple of roles, including the lead role in CW Network's The Carrie Diaries. Although she did not get the role, her audition tape helped her secure a lead role in The Devil's Hand.
The Devil's Hand and Into the Storm, two films Alycia starred in were both released in the same year in 2014. Since 2014, Alycia Debnam-Carey has starred in other film and television projects like Friend Request, A Violent Separation, etc. She started appearing on The 100 as a guest star, but she has continued to appear on the show in a recurring role due to her character's status as a fan favorite. The actress was also cast to play Alicia in Fear the Walking Dead in 2014. She has continued to appear on the show ever since, starring in 47 episodes so far.
In her short career, she has been nominated for nine awards, including the Saturn Awards, and she has won four of them.
Who Is She Dating? (Boyfriend)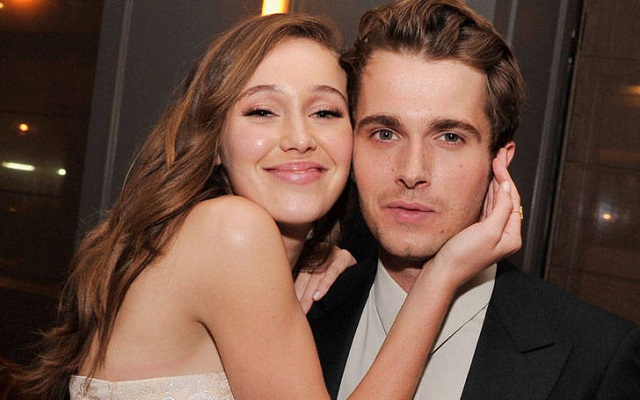 When it comes to relationships, she is currently not in one. The actress has instead opted to focus on her budding career in the film industry. There were rumors of a relationship with Marcus Castrus going awry due to Marcus' infidelity, but since the actress prefers keeping a tight lid on her personal life, there is no confirmation for that.
Is She Gay or Lesbian?
Perhaps tomorrow Alycia Debnam-Carey will announce to the world she is gay, but as at the writing of this article, Alycia is a fully heterosexual woman. Her lack of a public male partner has mostly been down to personal choice rather than her sexuality.
See Also: Who Is Ella Mai? Here Are 7 Interesting Facts About The Boo'd Up Singer
Body Stats – Height
Alycia Debnam-Carey is definitely a talented actress, but she is also a beautiful one. At a height of 5 feet 5 inches and a body weight of 55 kg, Alycia's body is a marvel of art. Accentuated with body features like dark brown hair and green colored eyes, she is a joy to look at.