Amy Motta is an American actress and producer who has starred in a variety of television productions, including infomercials over the years. In recent times, the actress, who has delighted fans all over the world with her good looks and amazing acting skills, is known for guest appearing in the renowned medical drama series Grey's Anatomy.
While very little about her is known to the public, Motta's life has proven to be intriguing, to say the least. Beyond being an actress, she is also a producer; but when she is not doing any of these, she is most likely to be found playing ping pong. The actress who often describes herself as a ping pong champion loves dogs and lives with several of them which she regards as her kids. Beyond her private life, her career has also been a source of great interest to the press, and her fans as well.
Amy Motta Is A Liberal-Minded Actress
For someone in a profession that is very public, Amy has done a good job of keeping details of her early life a secret. From her place of birth to her family background, education, and other basic biographical facts, the actress has kept the information away from the public.
Nevertheless, it is known that she is an American who was born to Arlee and Philip Motta on the 5th of December 1970. Based on what is available on the actress' social media pages, it is easy to conclude that the actress is liberal. A supporter of the Black Lives Matter movement, Motta has an interesting perspective on how to deal with police brutality in America. Instead of defunding the police, she has opined that more funding should be provided for them with a strict requirement for police officers to go through vigorous mental and emotional training.
The actress is a human rights activist. She is also passionate about animal rights and helping dogs find perfect homes. Following the murder of George Floyd and the protests that ensued, Amy Motta shared several posts of people who made racist and hateful comments about the event, urging people to not tolerate such behavior. For the actress, people don't change if those around them allow them to continue behaving terribly.
She Made Her Acting Debut In 1998
Motta's acting career began when she starred in the 1998 movie Extramarital as Jennifer. The movie follows the journey of an aspiring writer who gets involved in a homicide investigation after someone is killed during an impassioned affair.
Her next acting role was in the series The Bold and the Beautiful, before she played the character Shannon in the TV series, Passions. Amy Motta went on to appear in several short movies. You will find her as Abigail in A Life Not My Own (2006) and Deborah in My Father's Tears (2007). In 2008, she was seen in Milkshake, Stanley, and then in 2009's Hollywood Housesitter. She also played Veronica in Blood Money (2009), Cynthia Strathmore in A Gifted Amateur (2015), and Joan Peterson in Meeting the Other Woman. The actress has been a part of several well-received series like Mad Men, Grey's Anatomy, and Modern Family.
Her Most Popular Projects And Production Efforts
The actress has quite a robust number of projects in her filmography but she is known for Modern Family, Spread, and 2020's The Virtual End. The latter is a TV comedy series that follows six friends working through the phases of grief during a quarantine. Amy plays Lauren in the series which she co-directs with Shannon Phipps and Blake Stowe.
In addition to her acting career, Amy Motta is also a producer. She made her debut as a producer in the short film The Understudies, which she executive produced.
She has also appeared in infomercials; she notably co-hosted an infomercial with Shark CEO Mark Rosen for the Navigator 'LiftAway' vacuum cleaner and appeared with Mark for the promotion for the Sonic Duo carpet and floor cleaning system. She also appeared in a commercial for the Rocket carpet cleaner. In 2017, she was in the commercial for the Waterpik water flosser.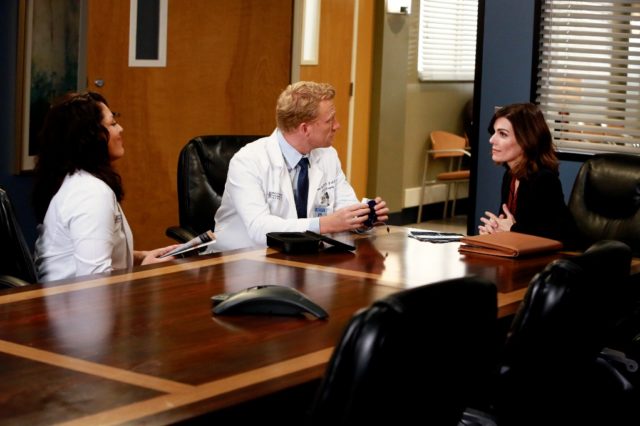 Amy Motta Is Married To Fred Coury
Amy Motta's past relationships are currently unknown, which is no surprise seeing that details about various aspects of her private life are hard to come by. However, what is known is that she is presently married to Fred Coury.
After meeting sometime in 2007, the couple decided to take their relationship to the next level by exchanging vows on the 21st of April, 2012. Their grand wedding ceremony was held on the rooftop of the London West Hollywood Hotel. It was a private affair that was attended by family members and friends.
What You Should Know About The Actress' Husband
Fred Coury was born to a Lebanese family on the 20th of October, 1967. His early years were filled with him learning his way around instruments and becoming a prodigy. He started taking violin lessons at age 5, and by the time he turned 6, he had his first-ever public performance. Between ages of 7 and 9, Coury studied at the Beirut Conservatory of Music in Beirut, Lebanon, before adding playing the trumpet to his list of skills at the age of 10. When he was 12, he began playing the drums, and then at the age of 13, he began playing with the band Sunjammer at local bars.
The musician's career has allowed him to play with several bands over the years. He has played with London and Chastain and even had a brief stint with Ozzy Osbourne in 1985. He later joined the glam metal band Cinderella before leaving in 1992 to form the band Arcade with Stephen Pearcy of Ratt. When health issues forced Steven Adler of Guns N' Roses to step aside for a bit, Coury filled in for him before later re-joining Cinderella.
Amy Motta's husband wrote the musical scores for all four seasons of the NBC series The Night Shift. He also wrote for The Wall. He used his love for hockey combined with his musical skills to create the Goal Song for the Los Angeles Kings hockey team. In 2017, his work for The L.A. Kings series, Black & White, was nominated for an Emmy Award.