Bradley Cooper is an American actor and filmmaker born on January 5, 1975, in Philadelphia, Pennsylvania, U.S. Ever since he broke into the entertainment industry, he has featured in popular films like The Hangover trilogy, The Place Beyond the Pines, American Hustle and American Sniper. 
Being a celebrity puts one in a position where everybody, especially fans, wants to know everything about you. Here, we are going to get very personal, revealing everything you should know about the actor's relationships. Keep reading!
Meet Bradley Cooper 's Wife or Girlfriend – Irina Shayk?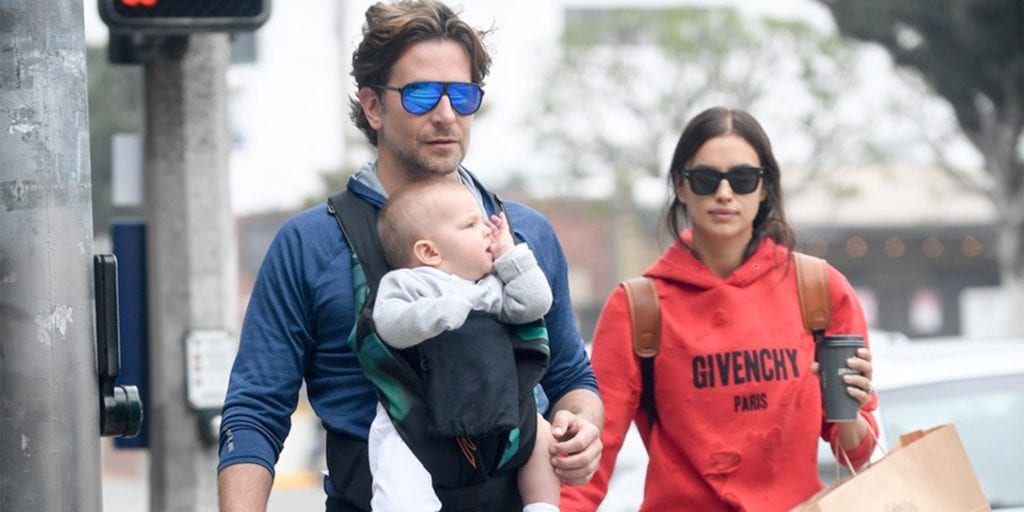 Sometime in 2015, Bradley Cooper started dating Irina Shayk, a Russian supermodel, and actress who has appeared on Sports Illustrated many times. Before her relationship with the actor, she was involved with the famous footballer, Cristiano Ronaldo for five years.
Cooper and Shayk were first spotted together in April 2015, in New York, after attending Finding Neverland together on Broadway. They made their official red carpet debut as a couple at the L'Oreal Red Obsession Party in March 2016 when Bradley went with Irina to the Paris Fashion Week event.
The celebrity couple has done a good job at keeping their relationship away from the public eye since they began dating. Shayk keeps her social media free of romantic or family-themed posts but rather, floods it with her photoshoots and pictures related to her modelling career.
In late 2016, there were rumours that Bradley had engaged Shayk. This news started flying after the model was seen wearing what appeared to be an engagement ring as she left a spa in Los Angeles. But it was never confirmed. Again, in January 2018, the model sparked off another round of engagement rumours after she shared an Instagram photo showing a ring on her left finger but in the couple's typical manner, they kept mute about the news. Married or not, sources close to the couple have revealed that they are still very much in love.
His Baby
Bradley Cooper and Irina Shayk welcomed a daughter named Lea de Seine Shayk Cooper, in April 2017. Even though neither Shayk nor Cooper made any comment about their pregnancy prior to the arrival of their baby, a reliable source said that they were so excited to be parents.
See Also: Julia Roberts Kids, Brother, Husband, Divorce, Sister, Family, Height
Having a baby was a dream come true for the lovebirds. The brunette beauty once spoke about her desire to start a family in an interview while a source who spoke to E! News in 2016 revealed that Lea was not going to be their only child as there will be a few more after her.
Net Worth
The actor has an estimated net worth of about $100 million. His very healthy bank account is as a result of his success in Hollywood.
In 2014, he was named by Forbes as one of Hollywood's highest-paid actors, reportedly earning about $46 million (£35.3m) and the following year, he took the 50th position on Forbes Celebrity 100 2015.
Bradley's Love Life Over the Years
Bradley Cooper is one of the Hollywood actors who rejoined the single men's club shortly after saying 'I do'. He was once married to Jennifer Esposito, an American actress and author popular for her roles in the feature films Crash, Summer of Sam, Don't Say a Word and also the television series, Blue Bloods among others. She was born on April 11, 1973, and is the second daughter of her parents.
The couple dated for two years before tying the knot on December 30, 2006, but for some undisclosed reasons, they decided to call it quits and in May 2007, just after five months of being married, they filed for divorce. By November 2007, they were free from each other.
Since their doomed nuptials, the actress has been in involved with different men in search of true love. She got engaged to Mark Philippoussis, an Australian tennis player, in 2009 but by the following year, they separated. She later got engaged to a British model named Louis Dowler in May 2014 and on November 16 of the same year, they got married in New York City. However, in March 2016, there were reports that Jennifer had filed for divorce.
Just like Jennifer, Bradley Cooper has been linked to a good number of ladies since his divorce. First, it was actress Cameron Diaz. Soon after his failed marriage, Bradley Cooper was spotted on several occasions arm in arm around NYC with Diaz that some people speculated the two were more than just friends. There were also reports that the two were sending flirty text messages to each other but in spite of the picture evidence, Bradley's rep insisted that the news about the relationship was not true while the man at the center of the controversy claimed that they were just good friends.
Later on, Brad moved on to another actress, Renee Zellweger. They met while filming Case 39 in 2006 and started dating three years later. Their relationship seemed rock solid and as a result, people thought she would be the second Mrs. Cooper but unfortunately, two years down the road, it crashed. Though Bradley Cooper and Renee Zellweger's shocking split was attributed to the presence of another woman, Brad's close friend said it was due to his rising career.
Soon afterwards, he started dating the Dominican-American actress, Zoe Saldana, while shooting The Words in 2011. They spent most of their spare time on set together and were really cozy with each other. Even though they never really publicly confirmed they were a couple, the paparazzi got some pictures which proved they were. After an on-and-off relationship, the couple broke up before New Year's Eve in 2012.
In 2013, Bradley was introduced to the model-turned-actress, Suki Waterhouse, at the Elle Style Awards and he asked her out at the after-party. Cooper was 37 at the time while Waterhouse was just 20 but the age difference was nothing to the couple who were very much in love. They attended many red carpet events and went on several overseas trips together. Two years later, the relationship packed up.