You might know Don Cheadle as Jim Rhodes from Marvel Cinematic Universe films where he plays the superhero War Machine, or as Marty Kaan from the Showtime sitcom House of Lies, among many other roles that he has come to play as an actor since his career took off in 1984. The multi-talented actor is also a director, producer, and writer. Undoubtedly, he has a very busy career but Don has not limited himself to behind, or in front of the camera.
As much as he has been busy with endeavors that revolve around his career, Cheadle has been occupied with engagements that relate to his activism. He is a United Nations Environment Program Goodwill Ambassador. Along with other Hollywood stars such as George Clooney and Brad Pitt, he co-founded the Not On Our Watch Project which gathers global attention and resources to stop, prevent, and aid victims of mass atrocities.
The Heritage of The Family He Hails From
Don Cheadle was born Donald Frank Cheadle Jr. on November 29, 1964, in Kansas City, Missouri as the middle child of Donald Frank Sr. and Bettye Cheadle. The latter was a teacher and the former, a clinical psychologist.
The history of the actor's family was profiled in 2008 on the PBS miniseries that revolves around genealogical research of African Americans, African American Lives 2. Based on what was aired, DNA tests revealed that the actor is of Cameroonian descent.
It was also divulged that his ancestry can be traced to other African nations. In all, one-third of his heritage was traced to the region from Senegal to Liberia. A little over one-quarter belongs to the Congo-Angola region and the rest comes from western Nigeria and Benin.
The Beginning of Don Cheadle's Acting Career
Don attended several schools while growing up because his family moved around a lot. They include Hartley Elementary School in Lincoln, Nebraska, and East High School in Denver, Colorado.
Cheadle was very active in the theatre department as a child. He featured in plays and mime shows and was also part of a jazz band where he played the saxophone while also being an active choir member. It was no surprise that after graduating from High School, Cheadle moved to California in 1982 to attend the California Institute of the Arts, a university that caters to visual and performing arts students. He graduated with a bachelor's degree in Fine Arts (Acting).
While in school, Cheadle had already begun working as an actor, taking on small parts in television shows while also doing stage performances. He appeared in the comedy, 'Moving Violations', and then in shows like 'Fame', 'L.A. Law' and 'Hill Street Blues'.
A Look at The Works He's Most Admired for
His first notable role came in 1992 in the short-lived spin-off of 'The Golden Girls', titled 'The Golden Palace'. That same year, he was given a recurring role as a District Attorney in the series 'Picket Fences'. In 1995, he was cast alongside Denzel Washington in the film 'Devil in a Blue Dress'. His role in the film brought him critical acclaim and earned him two awards from the Los Angeles Film Critics Association and the National Society of Film Critics for Best Supporting Actor among several other nominations.
From then onwards, Don Cheadle's career went from height to height. He bagged a lot of awards and nominations along the way, including a Golden Globe Award for his work in 'The Rat Pack' and a nomination at the Academy Awards for Best Actor for his role in 'Hotel Rwanda'. Cheadle's reach stretches across all genres from drama to high-profile action blockbusters films. Other movies and series he has appeared in over the years include 'Ocean's Eleven' (2001), 'Crash' (2005), 'Hotel for Dogs' (2009), 'Iron Man 2' (2010), 'House of Lies' (2011 – 2016), among many others.
Not satisfied with what he had achieved, Cheadle went a step further to write and direct movies as well. He made his directorial debut in 2016 in the movie 'Miles Ahead', it's about jazz musician Miles Davis. He also wrote and starred in it. Don Cheadle has an estimated net worth of $35 million. This was calculated through the salary he has earned over an acting career that spans more than 3 decades. It is, however, unclear what he earns every year or per movie.
Read Also: Craig Robinson (actor): Wife, Height, His Bio, and Weight Loss Achievement
Don Has Built a Family With His Long-time Partner
Don Cheadle is currently in almost a three-decades relationship with Brigid Coulter. It is no secret that they started dating in 1992. Like Don, Brigid is also into professional acting.
Born in Alameda County, California on the 2nd of August 1968, Coulter has fared pretty well as an actress and a producer. She is most recognized for her roles in 1992's 'Martin', 1997's 'Rosewood', and 2016's 'Westworld'.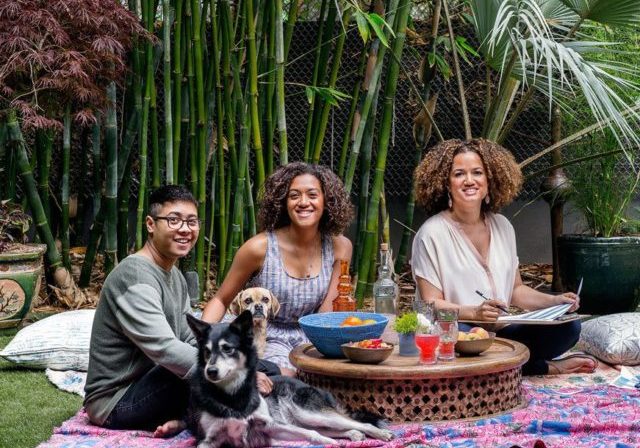 The couple co-starred in Rosewood and lives together in Santa Monica, California. Their cohabitation has thus far seen to the birth of two children named Ayana Tai Cheadle and Imani Cheadle. Throughout their relationship, Don and Brigid have managed to stay clear of any affair and cheating rumors, an unimaginable feat in Hollywood.
The Genesis of The Actor's Activism
Over the years, Don Cheadle has established himself as one of Hollywood's most socially active stars. He has been at the forefront of many campaigns targeted at improving the quality of life for humanity. A recipient of BET's Humanitarian Award, we have traced the actor's activism to Hotel Rwanda.
The actor starred in the 2004 drama film as Paul Rusesabagina for which he earned Best Actor nominations for an Academy Award and several other prestigious accolades. Don said it was after he played the role that he became conscious of how much he could promote social causes using is status as a celebrity.
In an interview with Reuters, Cheadle disclosed that while filming the movie in South Africa, many South African actors disclosed that they weren't aware of the crisis in Rwanda. He decided then that he would be redirecting all the attention he gets to issues that matter.
Social Changes Don Cheadle Has Championed Through His Activism
Most notably, the African-American actor is admired for his contributions towards the campaign to end the genocide in Darfur, Sudan. He even co-authored a book about the Land Cruiser War with the popular American human rights and anti-corruption activists, John Prendergast. The book titled Not On Our Watch: The Mission to End Genocide in Darfur and Beyond was published in May 2007.
Although the crisis lingers on, the New York Times bestseller created a lot of awareness on the issue. He would later partner with other Hollywood stars to found Not on Our Watch, a nongovernmental international relief, and humanitarian aid organization.
Among other worthy causes, he has worked with the United Nations on the issue of climate change. Don was named the U.N. Environment Program Goodwill Ambassador in 2010.