Gianna Toboni may not be your ideal newscaster but her unusual reporting is what made her a household name. The American journalist is renowned for her hard-hitting and authentic reportage. A motivator and activist for maximum use of press freedom, Gianna loves to explore pervasive cultural issues. Not only does this unique and ambitious journalist call for all to understand and demand free press; she also makes the effort to bring unadulterated news conveniently to everyone with the documentary series, VICE.
While details of her professional life are very open to the public, Toboni prefers to keep details of her personal life under wraps. Find out all there is to know about the Emmy-nominated producer and correspondent.
Bio – (Age and Background Details)
A San Francisco native, Gianna Toboni was born on the 14th of July 1988. Known for her preferred private lifestyle, details regarding Gianna's parents, family, and early life have not been made public knowledge. Nonetheless, we know she was raised in San Francisco's Richmond district and was inspired by her family in choosing her career. Gianna is a journalist who studied at New York University.
Career Attainments
Gianna is best known as the correspondent for the Emmy-winning documentary show on HBO – VICE. Prior to the TV series, the Emmy-nominated producer worked as a correspondent for top media houses such as Al Jazeera and ABC News.
Gianna Toboni kicked off her journalism career while still a student at NYU, working at ABC News. As an intern at the top media house, she played several roles including serving as a booker, field produce, and digital correspondent. A unique and ambitious journalist who loves to travel for research, Gianna later moved on from ABC News to raise funds for her Haitian-set documentary. The documentary which exposed the inhumane acts meted out on women and children by the United Nations Peacekeepers was the tool that set Toboni on her path to the HBO series.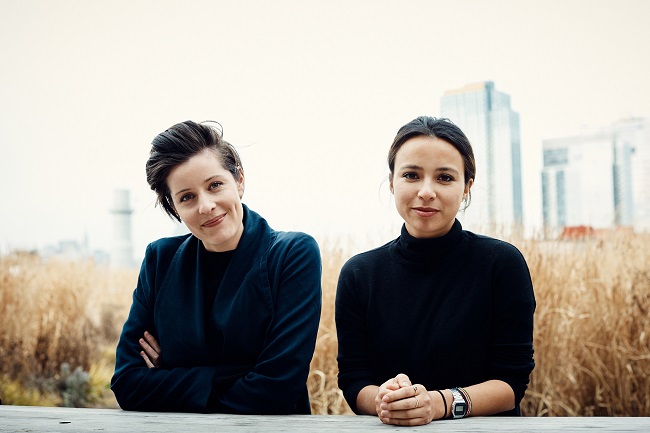 In collaboration with her colleague and friend Isobel Yeung, the VICE team have covered numerous stories in over 20 countries across the globe. Gianna and her team's research and documentation spans a variety of critical issues ranging from the ISIS war to the Egyptian Tomb Raiders, gender inequality in America, cultural bias in different nations, and much more.
As expected, Gianna Toboni's outstanding contributions to the industry have been recognized both at the local and international levels. Notably are the 2013 GLAAD Award for Outstanding TV Journalism, a 2014 Webby Award for Best Documentary Series, an Emmy Award nomination, as well as a TEDx Talk invite in 2014.
See Also: Gloria Govan Bio, Age, Sister, Kids, Ethnicity, Net Worth, Height
Husband or Boyfriend, Is Gianna Toboni Married?
Gianni Toboni has apparently found love in the arms of her long-term partner Kyle Buckley. Though Toboni loves to keep details of her personal life under the radar, she couldn't help but share some deets about her relationship with Buckley.
Fans began noticing the chemistry between the pair way back in 2012. While the juicy details of their love journey are not exactly known, Gianna has been gracious enough to share tidbits with her Instagram fans. In the summer of 2017, Gianna informed her Instagram community of her relocation from New York to California. The move would later be understood as a major and necessary step for the lovebirds who presumably tied the knot secretly that period.
Though Toboni and Buckley hid details of their wedding; some reports, however, revealed that they walked down the aisle in September that year. More so, the next month, Gianna further confirmed the speculations with an Instagram post revealing that she was unboxing some of her nuptial gifts. The pair who has continued to keep their love journey under the radar is apparently going strong in love and show no signs of a split anytime soon. For now, Toboni seems solely focused on building her career and relationship and it is unknown if the couple has expanded their family with kids.
Is She Gay?
Gianna Toboni's sexual orientation has raised eyebrows, perhaps because of her charismatic boyish and short hairdo or a lack of information on her previous relationships. But the journalist who has been speculated to be gay is very straight. Besides, her long term relationship with Kyle Buckley should be a pointer to the obvious.