Gianna Toboni may not be your ideal newscaster but her unusual reporting is what made her a household name. The American journalist is renowned for her hard-hitting and authentic reportage. A motivator and activist for total press freedom, Gianna loves to explore pervasive cultural issues.
Not only does this unique and ambitious journalist call for all to understand and demand free press; she also makes the effort to bring unadulterated news conveniently to everyone with the documentary series, VICE. Her work ethics and determination have enabled the correspondent and producer to be a recipient of an Emmy Award nomination, as well as many other accolades.
Gianna Toboni Studied Journalism at NYU
A San Francisco native, Gianna Toboni was born on the 14th of July 1988. Known for her preferred private lifestyle, details regarding Gianna's parents and early life have not been made public knowledge. Nonetheless, we know she was raised in San Francisco's Richmond district along with her four siblings, including a younger sister named Jacqueline Toboni who is an American actress known for her role in the NBC drama series, Grimm.
Gianna was inspired by her family in choosing her career. As such, she proceeded to New York University after completing her high school education; there, she earned a Bachelor's degree in Journalism.
She Started Her Journalism Career as an Intern
Although Gianna is best known as the correspondent for the Emmy-winning documentary show on HBO, VICE, she kicked off her journalism career while still a student at New York University. Working as an intern at diverse media houses, she garnered enough experience in the field of journalism which aided her in landing gigs at top news agencies like Al Jazeera and ABC News afterward.
While at Al Jazeera, she worked as a correspondent for a while before jumping ship to join ABC News where she played several roles including serving as a booker, field producer, and digital correspondent. A unique and ambitious journalist who loves to travel for research, Gianna later moved on from ABC News to raise funds for her Haitian-set documentary.
Gianna Became Popular Following Her Association With Vice Media
Following years of hard work, Gianna Toboni's documentary garnered mainstream attention as it exposed the inhumane acts meted out on women and children by the United Nations Peacekeepers. This served as a tool that set the journalist on her path to the multi-award-winning HBO series, VICE. The documentary series premiered on HBO on April 5th, 2013 and after its sixth season, the show was canceled in early 2019. It is however currently on its seventh season as it was picked up by Showtime in September 2019. It has been airing on the TV network since March 29th, 2020.
Hosted by Vice magazine's Shane Smith, the documentary TV series covers topics ranging from politics to terrorism, as well as climate change and human rights abuse. Gianna Toboni started working as one of the series' correspondents in the year 2013 and eventually climbed through ranks to work as a member of its production team. She has gone on to expand her role in Vice media by making guest appearances as a correspondent on the news agency's Emmy award-winning half-hour nightly program called VICE News Tonight.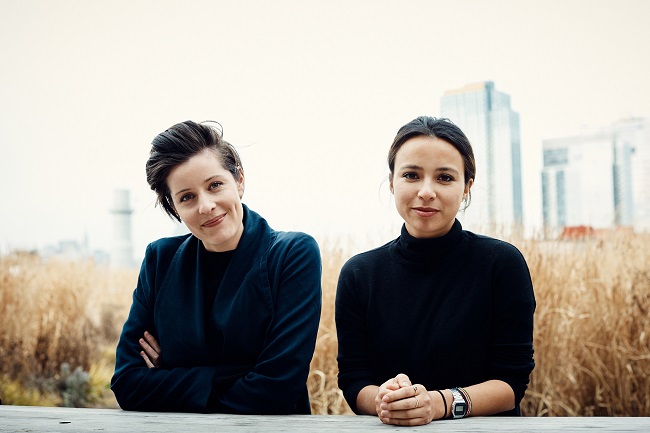 In collaboration with her colleague and friend Isobel Yeung, the VICE team has covered numerous stories in over 20 countries across the globe. Gianna and her team's research and documentation spans a variety of critical issues ranging from the ISIS war to the Egyptian Tomb Raiders, gender inequality in America, cultural bias in different nations, and much more.
Her Famous Career Roles and Recognition
As an A-list correspondent and producer, Gianna Toboni has covered stories from across the globe since joining Vice media and this has earned her fame and multiple accolades. Over the years, she has attracted the attention of a wide audience with her excellent reportage on stories such as the tracking down of Nigerian pirates and their illegal oil refineries activities. She equally covered the political corruption in Mexico, as well as the violence caused by the Mexican cartels.
More so, the famed journalist had an interview session with Scott Dozier in late 2018, a few weeks before the death row inmate took his own life in January 2019. Other of her notable roles in Vice media include interviewing NRATV's Grant Stinchfield on mass shootings, as well as her live reportage during major domestic debates in the United States.
As expected, Gianna Toboni's outstanding contributions to the industry have been recognized both at the local and international levels. Notably, she received the 2014 Webby Award for Best Documentary Series, an Emmy Award nomination, a TEDx Talk invite in 2014, as well as a 2017 GLAAD Award for Outstanding TV Journalism. More so, her reportage on transgender youth earned her recognition from the Newswomen's Club of New York during the Front Page Awards.
See Also: Gloria Govan Bio, Age, Sister, Kids, Ethnicity, Net Worth, Height
Gianna Toboni Dated Kyle Buckley for Years Before They Got Married 
Gianni Toboni has found love in the arms of her long-term partner Kyle Buckley. Though Toboni loves to keep details of her personal life under the radar, she couldn't help but share some details about her relationship with Buckley.
Fans began noticing the chemistry between the pair way back in 2012. While the juicy details of their love journey are not fully known, Gianna has been gracious enough to share tidbits with her Instagram fans.
In early 2016, she shared a picture of herself and her beau at the Forbes Under 30 event held in January 2016. Although they gave a hint about their love affair by attending the event as a couple, the two subsequently kept the affair lowkey until it was reported that they took their relationship to the next level in the following year.
The Couple Tied The Knots In a Secret Wedding 
In the summer of 2017, Gianna informed her Instagram community of her relocation from New York to California. The move would later be understood as a major and necessary step for the lovebirds who tied the knot secretly that period. Though Toboni and Buckley hid details of their wedding; some reports, however, revealed that they walked down the aisle in September that year in Sonoma, California.
More so, the next month, Gianna confirmed the speculations with an Instagram post revealing that she was unboxing some of her nuptial gifts. For now, Toboni seems solely focused on building her career and relationship and it is unknown if the couple has expanded their family with kids.