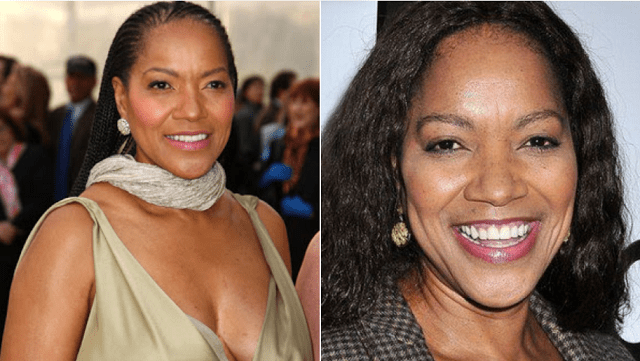 The veteran award-winning American actor, producer, and director, Robert De Niro, has been married twice, first to Diahnne Abbott and next, to Grace Hightower. Grace, who is an African-American philanthropist and socialite is also an occasional actress and singer. She got married to Robert in 1997 and after an initial marital crisis which they managed to resolve and afterward, renew their vows, it was reported in November 2018 that Grace Hightower and Robert De Niro had split. To discover more details about Grace and her marriage to the actor, keep reading.
Grace Hightower – Bio (Age)
Grace Hightower was born circa 1955 and was raised in Kilmichael, Mississippi. Although there is no available information about her parents, it is known that she is a descendant of the Blackfoot people and also an African-American.
Growing up, Grace Hightower did different odd jobs in order to support her poor family. Later on, she started working as a flight attendant for Trans World Airlines, attracted to the job by the possibility of getting to see new places. She settled in Paris and subsequently London, working at different times as a mutual fund trader and in restaurants, including Mr. Chow, a high-end London Chinese restaurant and popular hangout spot for celebrities.
Being a humanitarian, Grace Hightower in 2013, established Grace Hightower & Coffees of Rwanda, inspired by a "trade not aid" plea made by the President of Rwanda at a dinner engagement. The business is aimed at improving the source of income of the Rwandan people by promoting and selling their product. She is among the board members of the New York Women's Foundation and the New York Fund for Public Schools.
In addition to that, Grace also belongs to the Advisory Council of Ronald Perelman's Women's Heart Health as well as the International Women's Coffee Alliance. As a result of her very many contributions towards the promotion of human welfare, has been honored by various institutions including the American Cancer Society of New York City.
As a socialite, Grace Hightower's celebration of her 55th birthday was a gala event, covered by André Leon Talley and featured in Vogue magazine. In 2010, she attended the award presentation ceremony of the Pratt Institute and there, she presented the Creative Spirit Award to director Lee Daniels.
Net Worth
Grace Hightower is obviously a hard worker. She has appeared in minor roles in different films, including the 2009 drama film, Precious and The Paperboy (2012). She has also appeared on television in a minor role in the police procedural drama series NYPD Blue, aired on ABC. In the series, Grace featured in the first season of 1994 on the episode "Zeppo Marks Brothers."
In addition to acting, Grace also sings. She showed off her singing talent in 2009, when she performed the lead vocals for the track, "Somethin's Comin' My Way," for the soundtrack of the movie Precious.
The beautiful lady, who is also an entrepreneur has grown her coffee business, Grace Hightower & Coffees of Rwanda to an enviable position, making from it and also from her other ventures, a combined net worth estimated to be $16 million.
See Also: Alexi Ashe – Biography, Age, Facts About Seth Meyers Wife
Her Husband and Children
While working at Mr. Chow in 1987, Grace Hightower met her future husband, Robert De Niro, and they started dating. However, they didn't get married until ten years after. They tied the knot in 1997 at De Niro's home in Marbletown and the following year, they welcomed their first child together, a son named Elliot.
A year after the birth of their son, the couple had serious marital problems which led Grace Hightower's husband to file for divorce. This was followed by a messy custody battle for their son, Elliot, who was barely one year old at the time. Thankfully, the pair eventually reconciled their differences and by 2004, they dropped their divorce case; hence, renewed their marital vows.
In 2011, Grace Hightower and her husband welcomed their second child, a daughter named Helen Grace, through a surrogate mother. In March 2016, De Niro revealed that his son Elliot has autism. He made the revelation sequel to the controversy that broke out after he screened the documentary film Vaxxed, which talks about the relationship between vaccination and autism, at the Tribeca film festival.
After spending 30 years of their lives together – 10 years of dating and 20 years of marriage – Grace Hightower and Robert De Niro parted ways in 2018.