Do you still recall the unforgiving villain in the celebrated superhero movie, Deadpool? Well, all that was the face of the talented actor, Jack Kesy. Of all the movies Kesy has starred in, Deadpool remains one of the most talked-about superhero movies to this day. Owing to its phenomenal success, fans were hoping to get another glimpse of the actor in action but were quite disappointed on the release day May 2018; he had been replaced.
The face most viewers remember is that of the lead villain, Jack Kesy. He played the role of Black Tom, a rogue who manipulates energy through plants. Given Kesy's relative lack of experience with the big screen, many viewers were surprised that the 'newbie' actor could land such a notable role. But Kesy is no amateur. His acting stint dates back to 2009 and he has since starred in at least seventeen movies and several other television series including one of the most famous of all; The Strain, which aired from 2014 to 2016. If you were wondering who Kesy really is, here are five of the most interesting facts you need to know about the movie star. But first, let's have a peek into his bio.
Who Exactly is Jack Kesy?
Born on August 27, 1986, in New York City where he was equally raised, Jack Kesy (a.k.a Jakie) is an American TV & movie actor and producer. Although he spent some part of his childhood years in Italy, Poland and East Germany. Although not much is known about his family or early life, sources believe that Kesy is of Polish origin.
Kesy had a brief brush with the military when he served in the United States Marine Corps for a brief period. Kesy later moved to London to study Theatre Art at the Guildhall School of Music and Drama and started his career in theatre acting. His Movie debut was the 2009 short film, Emina. However, his breakthrough with the big screen began in 2014 when he starred as Gabriel Bolivar in the Television series, The Strain. He maintained the lead role from the first season to the third and last season of the series in 2016. Since then he has appeared in other Television series like Claws and The Alienist.
Here are 5 Interesting Facts You Need to Know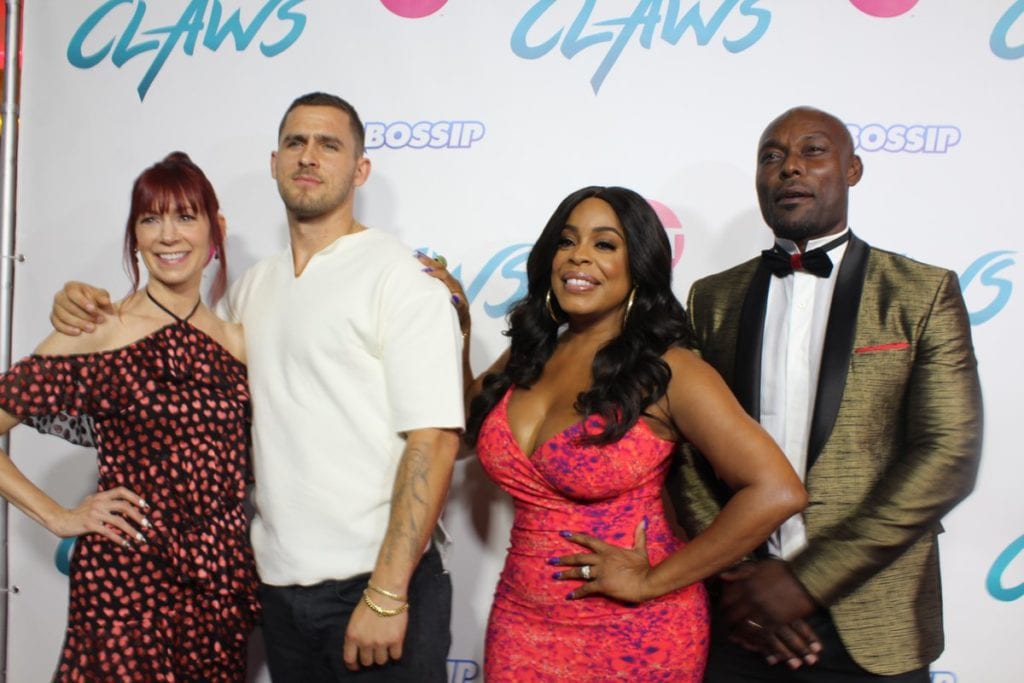 1. Salary and Net Worth
Credible sources reveal that Jack Kesy's net worth stands at $500,000. Although his actual take home is not known yet, he has sure carted away millions from projects like 12 Strong, Baywatch, The Strain, Intruders and the likes.
2. Favorites
Everyone has favorites. The objects vary, but we all have what we like. Kesy isn't any different. As an actor himself, Kesy adores American actor and filmmaker, Alfredo James Pacino. Popularly called Al Pacino.  He also relishes the 1992 movie, Scent of a Woman. The movie tells the story of a prep school student who got employed to babysit a blind retired army officer. But things turned out to be much different than he expected. The movie stars Al Pacino, Chris O'Donnell, James Rebhorn. Also, Kesy enjoys Table Tennis and Boxing as his favorite sports.
3. Languages Spoken
Owing to his extensive background, it is little wonder that Jack Kesy fluently speaks German, Polish (his mother tongue) and English. There are also speculations that the young producer must have picked up some Italian in his yesteryears in Italy. However, it remains just that, speculation.
See Also: Sam Rockwell, Wife, Age Height, Net Worth, Girl Friend, Acting Career
4. Body Measurements
Jack stands 6 feet 2 inches tall. That's about 1.87 meters. He has dark brown eyes and wears dark brown hair. He currently weighs 185lbs (87 kg).
5. Relationship Status, Is he Gay?
In today's world, when a handsome guy like Jackey Kesy isn't "officially" in a relationship, as there were no forthcoming signs to change that, fans began to cry Gay. That's exactly the case with Kesy. He has kept this side of his life from the public eye for too long. Fans haven't seen him with any mystery lady to help spur the paparazzi. And so, the gay rumors will probably continue to swell until something happens. For now, the talented actor seems to be engrossed with work. Until he proves otherwise, Jackey. Kesy. Is. Single.