Lovers of Game of Thrones should know a thing or two about this stunning actress who portrayed the role of Nymeria Sands in the hit HBO drama series. Prior to that, Jessica Henwick made history as the first East Asian actress to feature in a British television series – Spirit Warriors.
Subsequently, she starred in other mind-blowing movies which brought her more fame and entrenched her name in the industry. As modern-day Hollywood continues its push for increased diversity and representation of minority groups, there is no doubt that stars like Nymeria would stand to benefit from that revolution.
Jessica Henwick's Debut Professional Role Sent Her Straight To The Spotlight
It was on the 30th of August and in the year 1993 that Jessica Yu Li Henwick was birthed. Her place of birth is in Surrey, England, and she, therefore, holds a British nationality. Jessica is among the few British actresses who have excelled both at home and in Hollywood. Her rise to stardom wasn't however spontaneous as she nurtured the desire to be one of the top stars on screens from when she was way younger. In order to attain these lofty dreams, the young lady enrolled in the National Youth Theatre and the Redroofs Theatre.
Soon, she gathered enough knowledge and gained some level of professionalism in her acting skills. As a teen, Jessica Henwick landed her first role in the television series, Spirits Warriors, (2009) and the story of how she came about it is one that is quite interesting. Spirits Warriors was a children's TV show about a group of youngsters, led by a lad named Bo. They are accidentally transported into the spirit realm during a routine visit to the museum and subsequently transforms into spirit warriors, with corresponding powers which they would use to battle malevolent forces.
When Henwick first spotted the casting notice for Bo, it was written for a boy and she and her mom encouraged her elder brother to try out for the role. He, however, refused to do so and she decided to audition instead. She gave a very convincing performance and the show creators had no hesitation about rewriting the main character of Bo as female. Spirits Warriors eventually debuted on the BBC in 2009 and Jessica Henwick made history as the first East Asian actress to play a role in a British television series. She gave the role her best shot and with time, she gained fame both in the entertainment industry and the world at large.
Breakout Role On Game Of Thrones
The following years saw a pause in Jessica Henwick's career but three years down the line, she got the chance to play Leo in a professional theatre play, Running on the Cracks. Based upon her excellent performance on the play, she was able to land her first big-screen role in the blockbuster movie, Balsa Wood (2014). She also scored minor roles in television series like Silk, Lewis, and Obsession: Dark Desires, before landing her big break in Game of Thrones.
On Game of Thrones, Henwick portrayed the role of Nymeria Sand, one of eight illegitimate daughters born to Oberyn Martell. Popularly known as the sand snakes, Nymeria and two of her sisters, Obara and Tyene, join hands to seek revenge for the gruesome murder of their father. That quest, however, ends in tragedy as the sisters end up losing their lives. Henwick's time on GOT spanned eight episodes, between Season 5 and Season 7 of the show. During this period, she was quite handy with a bullwhip and once more made history as the first actress of South-East Asian descent to appear on the show.
Star Wars: The Force Awakens And Iron Fist
Since her GOT days, Jessica Henwick's star has been on an unstoppable ascent in Hollywood. She has appeared in movies such as Star Wars: The Force Awakens (2015), The Heart of The Forest (2016), The Head Hunter (2016), and Rice of White (2017). In Star Wars: The Force Awakens, Henwick portrayed the role of an X-wing pilot named Jess Pava. Even though her character got limited screen time, her performance still resonated with fans of the franchise.
On the small screens, Henwick is most famous for her portrayal of Colleen Wing in the Netflix series, Iron Fist (2017). Iron Fist revolves around a band of unlikely heroes who join hands to defend their beloved city and Henwick portrayed one of the heroes, an ordinary girl who has no qualms taking on evil superpowers. The character was well received by fans and she went on to reprise it in other MCU series such as The Defenders (2017) and its sequel, Luke Cage (2018).
Meet The Parents Of The GOT Star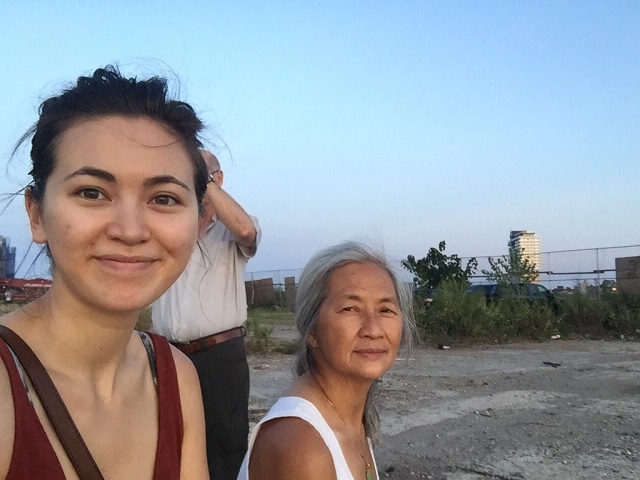 Jessica Henwick loves her parents and has celebrated them on many platforms. Her dad, Mark Henwick is a Zambian, English man, and Mrs. Henwick, her mother, is a woman of Singaporean-Chinese heritage who used to work in the retail business. It is said that Mark moved to England when he was only 12. He eventually became a citizen of the country and now holds a degree in electronic engineering and entrepreneurial management.
Her father has also done well for himself as a writer as he has written a lot of books, including Sleight of Hand, and The Biting Cold. Even though the details of the actress's family life are hard to come by, it is known that she isn't the only child of her parents. She has two brothers, one older and one younger. The Henwick family is quite proud of their daughter's achievements in the movie industry and often tout her shows to their friends and acquaintances.
See Also:  Vella Lovell – Ethnicity, Parents, Family, Other Facts About The Actress
Jessica Henwick's Rumoured Romance With A Co-star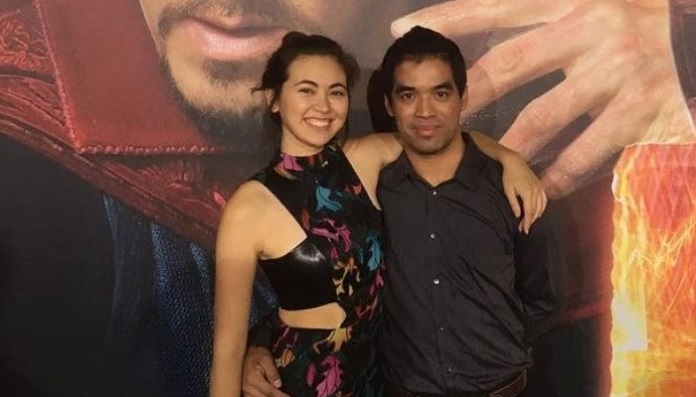 Jessica Henwick has largely kept her love life away from the public sphere but she has not been able to escape the rumour mill. The GOT star is assumed to be in a relationship with fellow actor and stuntman, Johnny Yag. The two are said to have been together for a very long time but it must be stressed that there has been no official confirmation of this romance.
Meanwhile, Johnny Yang is also famous for his endeavours as an actor. He has appeared in a few successful works, including The Punisher (2011), Olympus Has Fallen (2013), and The Last Ship (2014). He was also part of the stunt team for one of Henwick's shows, The Defenders. It is, therefore, possible that they are just really good friends and colleagues rather than lovers.