If there is one thing the internet has achieved, it is expanding the possibilities of human creativity. The extent of human creativity was once limited to rocks and only accessible to people who could physically walk to its point of existence. Today, billions of people can see many creative works without having to converge at a place. Because of the internet, platforms like YouTube exist which gave personalities like Joey Graceffa a means to express their creative minds to the world.
The YouTuber has two channels that have a combined view of more than 2.2 billion. Outside of being a YouTube creator, he is also a reality Television star, an author and actor. Learn more about Joey Graceffa below.
Joey Graceffa – Biography, Age
If Joey Graceffa's parents – Joe Graceffa and Debbie O'Connor were like every other conventional parent, they probably hoped their child would grow up to become a professional in one of the most respectable and lucrative industries when he was born on May 16, 1991. They could not have imagined that their son would grow up to become a famous man for putting up videos in a virtual community. But before he became an internet phenomenon, he was a simple man. Joey was born in the quiet city of Marlborough in Massachusetts. He is the middle child as he has an older sister Nicole and younger step-brother Jett.
The union between his parents did not last and his mom subsequently took to alcohol and this contributed to the beginning of a difficult childhood for Joey. Despite all his family troubles, Joey Graceffa gave his best at school. He graduated from Marlborough High School in 2009 and attended Fitchburg State College in Massachusetts, majoring in film. He, however, dropped out after one year and moved to Los Angeles.
Earlier at the age of 16, specifically in 2007, Joey Graceffa had a chance meeting with Brittany Joyal which led to both friends creating a YouTube channel, WinterSpringPro. The channel grew to be successful and the two teenagers started getting paid to make videos. Two years down the line, Graceffa started his own self-named channel, JoeyGraceffa in 2009, posting daily vlogs on it.
The channel grew and has over 8.9 million subscribers with more than 1.8 billion views. In 2012, he started a new channel, JoeyGraceffaGames, which was dedicated to his gaming endeavors. It has seen more than 2.6 million subscribers and has over 550 million views thus far.
Through YouTube, Joey got famous which helped him feature on shows like The Amazing Race 22 and The Amazing Race: All-Stars. He is also a filmmaker who has made his own web series like Storytellers, short films Eon, Ethereal, Haunting Ian and Children of Eden. His filmography includes the feature-length film, The Space Between Us, 10 web series and 3 television credits. Joey is also a singer who has 7 singles to his name and four EPs.
The YouTube star caps his creative talents as a writer who has a number of published books. He has written four published books which include the dystopian trilogy series – "Children of Eden." His works have been nominated for a total of nine awards and he has won two of them as Best Male Actor in a Dramatic Web Series and Best ensemble cast all by the Streamy Awards.
Net Worth
Joey Graceffa's YouTube channels have made him a rich man. With over 2 billion views in total, he has an average revenue of $5 million from both channels from YouTube's ad revenue share. This, alongside his other ventures like his jewelry line named Crystal Wolf, has helped him to a net worth of $6 million.
See Also: Who Is Connor Franta (American Youtuber)? Here Are Facts You Must Know
Is He Gay and Who is The Boyfriend?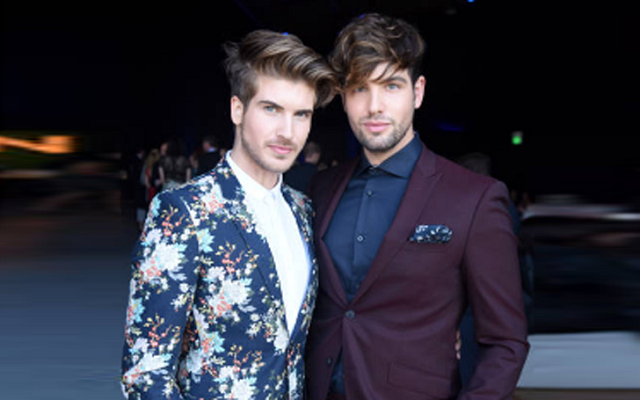 Joey Graceffa announced to his fans and channel subscribers that he's in a relationship with Daniel Preda, a model and social media star on February 14, 2016. He announced that both parties have been in a relationship since July 2014. Together with Preda, Joey lives in Los Angeles, California.
Body Stats – Height
Of the many things Joey Graceffa has going for him is his good look. He has an athletic body with a height of 5 feet 11 inches and weight of 73kg. He has blue eyes and brown hair.