The motion of events that changed Linda Lee Cadwell's life forever began when she met Bruce Lee as a high school student. This meeting changed her life and gave her proximity to one of the most influential people of the 20th Century. Linda went on to marry the martial arts legend and she continues to promote his legacy even after he passed away. She found a way to immortalize him by writing the biographies of his life, which in turn showed the public a version of Lee that was tucked away and reserved for only those closest to him.
How Linda Lee Cadwell Went From Bruce Lee's Student to Lover
Linda Lee Cadwell was born Linda Emery in Washington on the 21st of March, 1945. When they met, Bruce Lee was studying drama at the University of Washington while giving martial arts demonstrations and lessons. One day, Lee visited Linda's high school, Garfield High School, where he gave a Kung Fu demonstration.
Following his demonstration, she signed up to take classes from him. These lessons continued even when she got into the University of Washington where she was studying to become a teacher. The relationship between Lee and Cadwell progressed beyond a teacher-student relationship and on August 17, 1964, they got married.
Their First Child Came A Year Into Their Marriage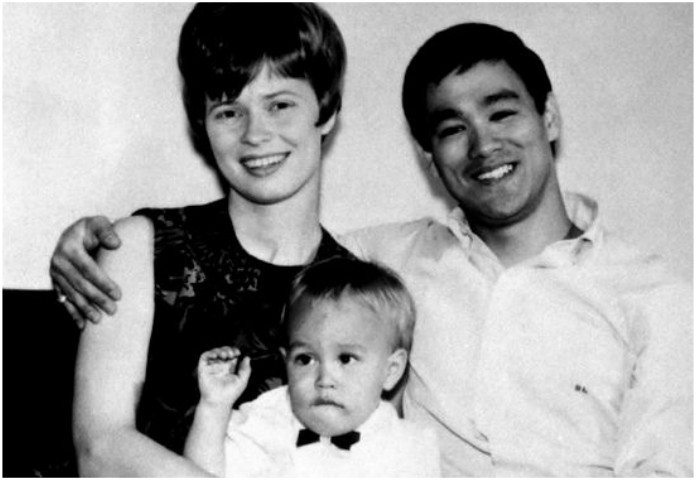 When Linda and Bruce Lee tied the knot, she was a few credits short of completing the requirements to graduate from university. She, however, decided to go ahead with the marriage. A year after they got married, their first child, son Brandon Bruce Lee, was born. Three months after his birth the family relocated to Los Angeles, California and in 1969, Shannon Emery Lee, their second child, was born.
During this time, Bruce Lee's career as a martial arts teacher was growing, and in a short while, he made the transition to acting. But before he became a full-time actor, he created his school of kung fu where he was giving lessons on the style of Wing Chun while building up the tenets of Jeet Kune Do, a form of martial arts propounded by him.
Their Union Ended With His Death
On the 20th of July, 1973, Bruce Lee decided to take a nap. This was after a long day of discussing the production of Game of Death with producer Raymond Chow and socializing with Taiwanese actress, Betty Ting Pei.
Sometime in that evening, he complained of having a headache and Pei gave him a painkiller to alleviate the pain. Around 7:30 PM, when Lee had not yet shown up for dinner, Chow came to wake him up but found him unresponsive. A doctor was immediately summoned before an ambulance came and took him to the hospital where he was declared dead on arrival. He was aged 32.
Linda Lee Cadwell's husband's body was transported back to America and she had him buried at the Lake View Cemetery in Seattle.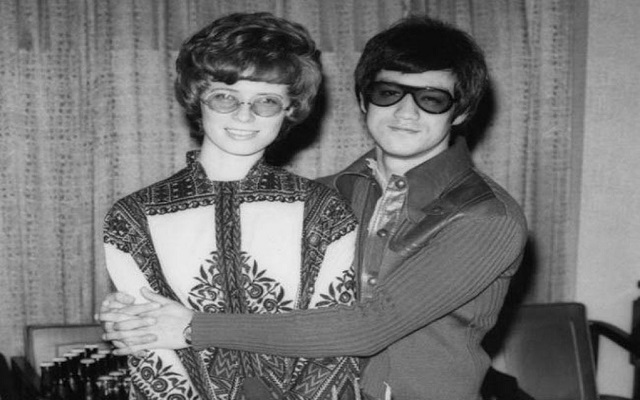 Tragedy struck the Lee family again twenty years later on March 31, 1993, when Brandon Lee who had become an actor just like his father was shot on the scene of a film.
Unlike in normal movie sets where prop guns are used, the gun that was used for Brandon's scene had a dummy round in the chamber and a blank round loaded. This caused the dummy bullet to be fired with almost the same force as if it was live. The bullet landed in the actor's stomach and after six hours of surgery, he was pronounced dead.
Linda Lee Cadwell Has Since Remarried Twice
After the death of her husband, Linda Cadwell did not get married again until 1998. It is not clear how she met her second husband Tom Bleecker, who also happens to work in the film industry as a film writer. The two got married in 1988 but only managed to stay together for two years before parting ways in 1990.
The following year, Linda tired her hands at marriage again, marrying a man who shares the same first name as her late husband. Linda and Bruce Cadwell have been married for almost three decades. The pair both attended Garfield high school, the institution where she met her famous first husband.
Cadwell Built a Successful Career as a Writer
After the death of Bruce Lee, Linda Lee Cadwell went on to write the book, Bruce Lee: The Man Only I Knew. It was a biography on the life of her dead husband where she detailed aspects of his life that were largely unknown. The book was a critical and commercial success and was the premise of the 1993 film, Dragon: The Bruce Lee Story.
Cadwell also worked as a contributor for the film by giving the film's producers access to personal artifacts of the martial artist, including some of his clothes to enable the design crew to make copies for the film. She also made available notes and drawings that had been made by Bruce Lee. Just like the biography, the film was a success.
The success she garnered from writing this book and the film earned her a Black Belt Woman of the Year award. Cadwell's work on this book was done in tandem with her getting her degree; she went back to school and got all the credits she needed to graduate to become a teacher. After getting her degree, she became a kindergarten teacher.
The 1975 book on Bruce Lee was not the only book Cadwell wrote about her late husband. In 1989, she published The Bruce Lee Story, a book that featured more stories on the life of the legend accompanied by pictures from her personal album.
She is Now Retired and Lives in Idaho
Upon the death of her husband, Linda Lee Cadwell headed the Lee family estate. As the head of this estate, she made it her job to continuously speak on Bruce's martial arts technique Jeet Kune Do and his other philosophical teachings.
In 2001, Linda retired from her position as her daughter Shannon took over the operations of the estate. She relocated to Idaho with her husband Bruce Cadwell who himself is a retired stockbroker.
Cadwell, who is now a grandmother, says that she is taking life much easier now. She spends her time taking piano lessons, traveling the country, golfing, and reading. She also takes some time to work in The Bruce Lee Foundation, but only as a volunteer and adviser.