Lisa Desjardins is a seasoned journalist and a face that is not new to the media. Having garnered experience as a reporter in print, television, and radio, Desjardins has not only carved a niche for herself in the industry but has also become a fan favorite. Though she has always worked in front of the camera on the traditional media, Lisa became more famous on social media after she was dismissed from the CNN network. Find out lesser-known facts about the talented broadcaster, wife, and mother.
Biography and Age of The American Journalist
Lisa Desjardins (née Goddard) was born on 29 January 1972 making her 51 years old there is a dearth of information regarding her exact birth date and elementary education. However, we do know that she was born in Hawaii but raised in Annandale, Virginia. The American journalist is the daughter of Thomas Bohner Goddard and Patricia Flanagan. It is also no secret that she is her mother's only child and the two women share a close bond. However, Desjardins is believed to have several half-siblings.
As a young girl, Lisa often accompanied her mother to work at campaign phone banks. It was her mom's political prowess as well as the experiences garnered as a child at the call centre that inspired her career path in broadcasting. Lisa Desjardins is an alumnus of the College of William and Mary. An ambitious lady, she proceeded to study Russian Studies at the Herzen State Pedagogical University of Russia. Thereafter, Lisa bagged a master's degree in journalism from the Northwestern University Medill School of Journalism.
Career
After school, Lisa landed her first job with WBTW-TV. She joined the network as a reporter in 1998 but left after a year. Next, she did freelance jobs for Reuters Agency and The Sun News. While working as a freelance reporter, she also had a four-year stint as a political and statehouse correspondent for WTS-TV. Between 2003 and 2005, she landed a full-time job with the Associated Press.
Having gained a vast experience working in print, television, and radio, Lisa Desjardins had a major breakthrough in September 2005, when she landed a job with CNN which turned out to be her longest and most prestigious employment yet. She joined the network as a senior correspondent, covering Capitol Hill and extensively reported on policies as well as varying issues in the American political scene. There, Lisa gradually warmed her way into the hearts of many with her good-natured attitude, impressive reporting skills and a good sense of humour while on air. Sadly after nine long years with CNN and CNN Radio, Lisa Desjardins and some other colleagues were fired from the news network.
Nonetheless, the journalist's impressive record spoke for her even after she left CNN and it wasn't long before she landed another job with PBS NewsHour in October 2014. Though she originally joined PBS as a correspondent, Lisa has grown through the ranks and currently works as a Political Director for the network.
Viral CNN Video
In August 2014, CNN, which was Lisa Desjardin's employer at the time did some downsizing and unfortunately, she was one of those affected. The news of her dismissal came as a shock to fans who believed she was a major asset to the news network. However, that disappointment further flung Desjardins to the limelight. Refusing to be downtrodden by the situation, Lisa put her great sense of humour to good use on her last day of work at CNN. In a viral video she posted on YouTube, Lisa comically explained why the CNN management fired her and also advocated for diversity in the news network.
Does Lisa Desjardins Have A  Husband?
Lisa Desjardins is happily married to her heartthrob, Jason Desjardins. There is no information readily available about how and when the couple met. However, we do know that their journey to forever was sealed on October 6, 2007, after they exchanged nuptial vows. The family-oriented couple has since expanded their small circle. They are proud parents to a son, Maximo Maurice, who was born on March 4, 2016.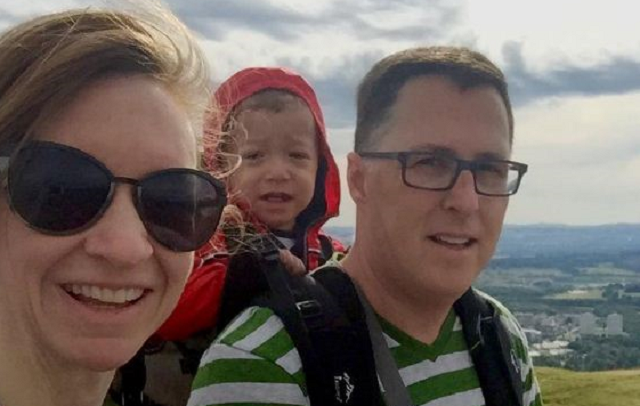 Lisa loves spending quality time with her family and they have all been spotted on vacations together. The journalist is also generous enough to share special family memories with her social media fans. Lisa and Jason, who reside happily in Alexandria, Virginia, have remained inseparable for more than a decade and continue to wax strong.
Other facts About Lisa Desjardins
1. Lisa Desjardins is bilingual. During her two-year study abroad in Russia, she mostly lived in St. Petersburg. It was there that she learned to speak fluent Russian.
2. Lisa Desjardin has also added author to her already impressive resume. In May 2011, in collaboration with her colleague, Rick Emerson, she published the book, Zombie Economics: A Guide to Personal Finance.
3. Desjardin is active on social media. She has a huge fan base on popular platforms such as Twitter, Instagram, Facebook and YouTube.