How do you tell your partner or people close to you how much you love them – well you could try love quotes. Love indeed can be complex sometimes, yet simple to the point that many attempts have been made in the past to describe it and a lot of people have come up with lots of definitions about love and romance and in most cases, they all appear to be incomplete.
The best definition of love can sometimes be felt more when it is put down on a piece of paper. The feeling is almost indescribable and often overwhelming and this is the reason a lot of scholars have coined so many love quotes. These quotes about love tend to remind us about the existence of human nature and the joy of having such incredible feeling.
Without true love, the world would be a really sad and cruel place. Thus, love is the main purpose of existence and a means by which we find fulfilment as humans. Do you have a special someone in your life that gives you the butterflies in the belly each time you think of him or her? If yes and are looking for the loveliest love quotes to strengthen such consuming love –  Answers Africa brings you the ten best love quotes ever: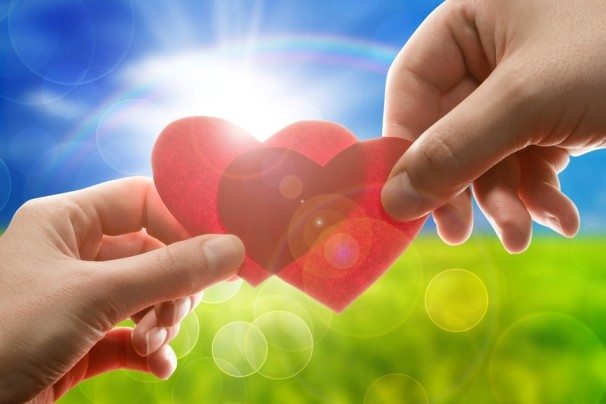 10 Best Quotes About Love
"There are several kinds of love. One is a selfish, mean, grasping, egotistical thing which uses love for self-importance. This is the ugly and crippling kind. The other is an outpouring of everything good in you—of kindness and consideration and respect—not only the social respect of manners but the greater respect which is recognition of another person as unique and valuable. The first kind can make you sick and small and weak but the second can release in you strength, and courage and goodness and even wisdom you didn't know you had. It sometimes happens that what you feel is not returned for one reason or another—but that does not make your feeling less valuable and good. And don't worry about losing. If it is right, it happens—The main thing is not to hurry. Nothing good gets away".
…John Steinbeck, in a letter to his son
2.  " Love is the very difficult understanding that something other than yourself is real".
…Iris Murdoch
3.  " The only calibration that counts is how much heart people invest, how much they ignore their fears of being hurt or caught out or humiliated. And the only thing people regret is that they didn't live boldly enough, that they didn't invest enough heart, didn't love enough. Nothing else really counts at all"
 …Ted Hughes, in a letter to his son
4.  "Love does not consist of gazing at each other, but in looking outward together in the same direction".
…Antoine de Saint-Exupéry
5. "What is hell? I maintain that it is the suffering of being unable to love"
…Fyodor Dostoyevsky
6. "expecting to get — only with what you are expecting to give — which is everything"
…Katharine Hepburn
7. "Nothing is mysterious, no human relation. Except love"
… Susan Sontag
8. "There is no safe investment. To love at all is to be vulnerable. Love anything, and your heart will certainly be wrung and possibly be broken. If you want to make sure of keeping it intact, you must give your heart to no one, not even to an animal. Wrap it carefully round with hobbies and little luxuries; avoid all entanglements; lock it up safe in the casket or coffin of your selfishness. But in that casket-safe, dark, motionless, airless – it will change. It will not be broken; it will become unbreakable, impenetrable, irredeemable. The alternative to tragedy, or at least to the risk of tragedy, is damnation. The only place outside Heaven where you can be perfectly safe from all the dangers and perturbations of love is Hell"
…C. S. Lewis
9. "Love is like a fever which comes and goes quite independently of the will. … there are no age limits for love"
… Stendhal
10.  "A purpose of human life, no matter who is controlling it, is to love whoever is around to be loved"
…Kurt Vonnegut
There you have it, Answers Africa has brought you some of the best love quotes and wise sayings about love you can find. No doubt, love is a very beautiful thing and feeling. To keep the love shared between you, a partner, relatives or any human in general, you need to work constantly at it because love is more of an action word than a docile word. So, all the best even as you strive to keep the love alive and best believe it, applying love quotes will work the magic needed to keep up the spark and make the world a better place. Cheers!