Although she is best known for being the wife of Canadian superstar singer Michael Buble, Luisana Lopilato has a fledgling identity of her own as an actress, model, and singer in her native Argentina.
The beautiful blonde first got her breakthrough after starring in the 1999 telenovela, Chiquititas. Since then, her career has witnessed steady growth. She has further had successful stints as a musician and a model as she has become the face of big brands such as L'Oreal Elvive and BlackBerry. Lopilato has also expanded her horizons beyond Latin America and is making an impact in Hollywood. Despite all these, her achievements still pale when stacked up against that of her husband who is a living legend in the music world.
Going from Soap Opera Star to Hollywood Actress
While her breakthrough came through her appearance on the 1999 TV drama series Chiquititas, Luisana Lopilato has been chewing at fame since she was six. This was the age when she landed her first role in a TV commercial after a casting director spotted her while out with her mother. She would later debut in the 1995 television series, Mi Familia es un di bujo, as a child model. Later, she starred alongside her brother as Luisana Maza in the widely-watched TV show, Chiquititas.
From that time on, Lopilato has appeared in several Argentine TV shows and movies, including Chiquititas (2001), la Historia (2001), Chiquititas: Rincón de Luz (2001), Un Amor en Moises Ville (2001), Rebelde Way (2001), Erreway: 4 Caminos (2004), Casados con Hijos (2005), Alma Pirata (2006), and El Capo (2007). These soaps have made her a household name throughout Latin America as they were broadcast in several countries. It has also fetched her several award nominations, including a nomination for the Martín Fierro Award for best-supporting actress in a comedy in 2006 and another nomination for the 2007 ACE Award for best supporting actress.
Luisana Lopilato has also tasted success beyond the shores of Argentina. She appeared in the 2011 Spanish thriller, Prederminados. She also had a starring role in the 2019 Hollywood film, Fair Market Value – an indie comedy about two real estate agents who work at the same firm but are rivals. The film was shown at several film festivals and it received some awards, including the festival award (best ensemble) at the 2016 Bentonville Film Festival and the jury prize (best comedy) at the 2017 Milledgeville-Eatonton Film Festival.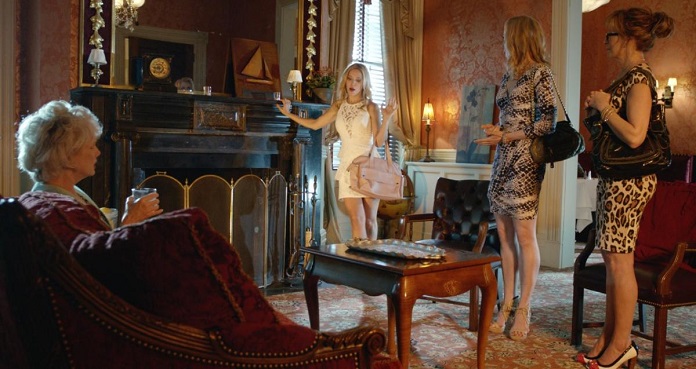 Luisana Lopilato's Exploits in the Music World
Luisana Lopilato's music career began with songs for the soundtrack of Chiquititas. She recorded about four albums as part of her contract for the show which was a musical children soap.
Following the conclusion of Chiquititas, Lopilato landed a part on a teen-oriented soap opera known as Rebelde Way. The series focused on a group of four teens who form a band (Erreway) to pursue their music dreams and Lopilato was part of the quartet. She and her co-stars produced most of the show's music. They also released three albums; Señales (2002), Tiempo (2003), and Memoria (2004). These albums recorded great successes in Argentina. They also sold like hot cakes in countries such as Spain, Greece, and Israel, and were certified platinum multiple times.
Erreway broke up in 2005 and since then, Lopilato has recorded soundtrack songs for the series, Atracción x4. These albums also did quite well, selling about 500 thousand copies apiece.
Her Modelling Deals with the Likes of Promesse and Ultimo
Luisana Lopilato isn't just a multi-talented lady but also a very beautiful one. This has fetched her a spot on the FHM Spain Magazine list of the 100 sexiest women in the world for five years consecutively (2009-2013). It has also made her a sort of magnate for brands that want her to serve as their ambassador.
In this regard, the actress-cum-singer has scored endorsement deals with the likes of Coca-Cola, Gillette, McDonald's, and Bubbaloo (a Latin-American brand of bubble gum). She has also served as the face of lingerie brands such as Promesse as well as Ultimo and has received juicy remuneration in return for her efforts.
How Luisana Lopilato's Net Worth Compares to That of Her Husband
Luisana Lopilato has been able to build up a fortune of $2 million from all of her pursuits. Some sources even estimate it to be as much as $7 million but whichever it is, the amount is still dwarfed by her husband's $60 million fortune.
This doesn't come as a surprise given the accomplished musical career he has had even though the two commenced their respective careers around the same time. Buble has gone on to make waves in the jazz genre and has become a living legend with several bestselling albums and tours.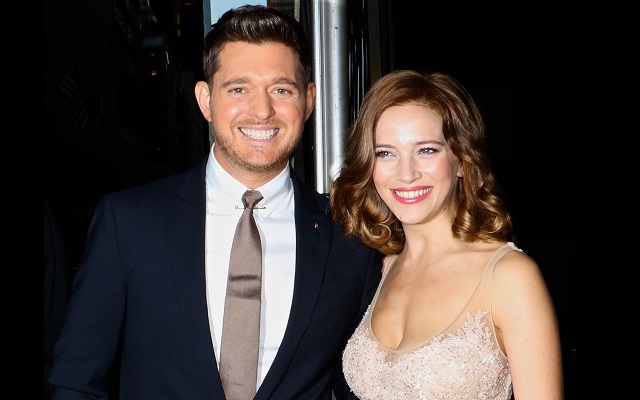 Buble's Chart-Topping and Grammy-Winning Albums
Luisana Lopilato's husband has released about 10 highly successful albums since his 1995 debut. One of his best works is Its Time (2005) which topped the charts in several countries, including Canada, Italy, and Spain. It also topped the US Billboard Jazz Albums chart and sold about 3.7 million copies in the United States and 2 million in Europe.
Another one of Buble's albums that did even better was 2007's Call Me Irresponsible. The 5-track album topped the charts in countries such as Australia, Portugal, Ireland, Netherlands, and Canada. It also topped the Billboard Top 200 albums charts and sold over 2 million copies in the U.S. alone. It further sold about 2 million in Europe.
To date, Michael Buble has sold over 40 million records worldwide, making him one of the most successful music acts out of Canada.
His Crazy Love Tour Grossed over $40 Million
Luisana Lopilato's husband's successful albums have invariably led to successful tours as well. The Canadian-Italian crooner has gone on the road about six times in his career and has generated enormous revenue while doing this. One of his most successful tours is the Crazy Love Tour of 2010 – 2012. The tour came on the heels of his Grammy-winning 6th studio album, Crazy Love, and spanned venues in 21 countries across the world, including Europe, North America, Asia, Africa, Australia, and Latin America. It attracted about one million spectators across 99 sold-out shows and grossed about $127 million dollars on the total.
Luisana Lopilato Married Michael Buble After He Had Been In At Least Two High Profile Relationships
Michael Buble is known to have dated two high profile actresses in the past; Debbie Timuss and Emily Blunt. For a long period of time, he was engaged to Timuss before it was called off in November 2005. His song "Lost" was notably inspired by their breakup.
In 2008, Buble met Lopilato for the first time and they began dating. About a year later, she appeared in the music video for his song, "Haven't Met You Yet". The pair then got engaged in November 2009 and were married on March 31, 2011, in a traditional Argentine ceremony. The following month, they had a full ceremony.
The Couple Have Three Children Together
So far, Buble and Lopilato's union has produced three children. They are Noah (born August 2013), Elias (born January 2016), and Vida (born July 25, 2018). The Buble's have had a relatively blissful family life but they experienced some major bad news after their eldest child was diagnosed with hepatoblastoma in 2016.
The diagnosis devastated Lopilato and her husband and they both put their careers on hold in order to tend to their son. Luckily, the treatments worked and the cancer went into remission. He maintains a clean bill of health to date.
Barring that cancer battle and the little scrutiny Buble received following a live Instagram video in April 2020 where he could be spotted jokingly elbowing his wife to the disgust of many fans, all has been going well with Luisana Lopilato and her husband.