Maz Jobrani is a hugely popular comedian whose incredible sense of humor, comic timing and amazing acting skills contributed a lot to his fame. He is also known as a member of the comedy group, The Axis Evil that was made up of four Middle Eastern comic artists that derived their name from a speech made by the former United States President, George W. Bush which designated Iraq, Iran and North Korea as the Axis of Evil. The comic group has performed on a comedy special that aired on the American pay television channel, Comedy Central and they also organised several comedy tours.
Since the group disunited in 2011, Maz Jobrani has continued to make strides in comedy as he has moved on to release several stand up specials including I Come in Peace(2013) and Immigrant (2017). Most of his stand up comedy specials mainly focus on ethnic backgrounds, Iranian culture, and racism. Despite passing through several tragic events, the adroit comic artist has shown resilience in the pursuit of his career. Read on to find out more facts that you never knew about Maz Jobrani.
Maz Jobrani's Biography
The prestigious comedian made his arrival into the world on 26th February 1972 in Tehran, Iran. At the age of six, his family emigrated from Iran to the United States and made their residence in California. He was brought up along with his two siblings in Tiburon, within the vicinity of San Francisco Bay. Maz Jobrani completed his elementary education from Redwood High School situated in Larkspur. He earned a Bachelor of Arts degree from the University of California, Berkeley where he studied Political Science and Italian. He further opted for a Doctor of Philosophy program at the University of California, Los Angeles but later dropped out in order to pursue a career in comedy and acting as well, which has been his dream since childhood although his parents wanted him to pursue a profession in medicine or law.
Jobrani has passed through several tragic events in his life, having lost his father earlier before he kicked off his career in comedy. Unfortunately, his younger brother, Kashi Jobrani passed on in April 2014 and sadly, the tragedy compounded when he lost his sister Mariam Jobrani to breast cancer in August 2017. Despite the tragedies, the adept comic artist has been resilient in the pursuit of his career as he has accomplished impressive feats in comedy and acting. Currently, he regularly performs at notable comedy clubs situated in New York and California including The Comedy Store. He has also become a huge sensation in comedy having released several stand up comic videos which include I'm Not a Terrorist But I've Played One on TV and Brown & Family.
Net worth
Having kick-started his career in the 1990s, Maz Jobrani's has amassed great earnings from his career in comedy and equally in acting. As a result, he is said to be worth around $13 million.
Maz Jobrani's Family – His Wife and Son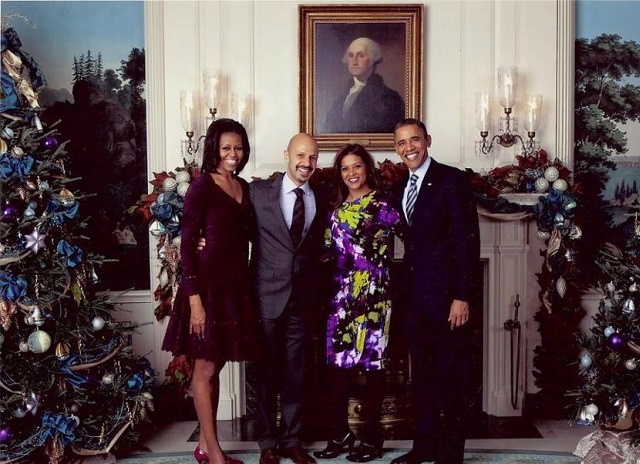 Maz Jobrani is in a blissful marriage with an India-born attorney, Preetha Jobrani with whom he exchanged marital vows in 2006. The family-oriented couple has since expanded their small circle with the arrival of their son, Dhara Jobrani and daughter, Mila Jobrani. They are happily married and are staying together in California. Aside from being a lawyer, Jobrani's wife has also worked as a business strategist.
Facts About The Comedian
1. Maz Jobrani's Acting Works
Aside from being a comic artist, Jobrani is also an actor who has appeared in a good number of TV series such as Still Standing, The West Wing, Malcolm in the Middle and The Knights of Prosperity. He equally played a regular role in the American sitcom TV series, Superior Donuts. He has also graced several motion pictures including Dragon Fly, Jimmy Vestvood: American Hero, for which he served as the writer and 13 Going on 30, starring Jennifer Garner.
2. His TV Show Appearance
Maz Jobrani has made appearances in numerous TV shows including The Tonight Show With Jay Leni, The Colbert Report, Talkshow with Spike Feresten and The Late Late Show with Craig Ferguson.
3. Jobrani is an Author
The well-known actor has penned down his autobiography entitled, I'm Not a Terrorist, But I've Played One on TV: Memoirs of a Middle Eastern Funny Man, which he published in 2015.
See Also: Zach Braff – Bio, Married, Wife, Age, Height, Girlfriend, Net Worth
4. He has His Own Podcast
Maz Jobrani serves as the host of his podcast titled, MiniVan Men alongside his fellow comic artists, Chris Spencer, and Al Madrigal, which airs on the All Things Comedy Podcasting Network.
5. He is a Philanthropist
Jobrani has carried out several charity works as he is associated with the International Society for Children with Cancer and also serves as an executive of the Persian American Cancer Institute.