It's quite amazing for a woman to possess beauty and equally match it up with sound brains in our social upward society. However, one of such women currently making waves doing what they know how to do best is Mercedes Colwin, a partly Jewish-American Attorney and one-time Administrative Law Judge of the New York State Division of Human Right Department. She is also a prominent media personality and a popular figure on Fox News Network. Read on to learn more about Mercedes Colwin's bio and other facts below.
Mercedes Colwin's Age and Biography
Mercedes Colwin was born in the United States of America many years ago and she celebrates her birthday on the 26th day of October every year. She is one of the six children born to a Jewish father and a Hispanic mother. She was raised along with her other siblings by their mother. Her father reportedly passed on when she was very young. More recently, she also lost her brother named Arthur in 2009.
An interesting fact about this American legal practitioner is that she is bi-lingual; she is fluent in both English and Spanish Languages. She holds an American nationality and belongs to a mixed ethnic background.
Although there are no much details regarding her early educational background; it is already known that she got a degree in the English Language from the New York University before proceeding to Brooklyn Law School where she acquired her Juris Doctor certificate.
Career
After her graduation from law school, she landed her first gig in 1996 when she was appointed as an Administrative Law Judge by Governor Michael Pataki, at the New York City State Division Human Right department. She served in this very position for nine years whilst working as a partner in the New York City Law Firm, Gordon and Rees S. M.
As an Administrative Law Judge, Mercedes Colwin presided over two thousand filed cases involving civil and litigation cases, sexual misconducts, misdemeanor, and other minor claims. She equally handled cases relating to top brands such as Walmarts, Apple, and Exxon Mobile, among others.
Throughout her legal representations, she has successfully tried multiple cases and has equally represented notable brands including Fortune 500 and many others. Her hard work and excellence have seen her admitted as a member of some legal bodies such as the New York County Lawyers Association, American Bar Association, The Defence Research Institute, The Federation Of Defence and Corporate Counsel, and Council on Litigation Management, etc.
Aside from courtroom practice, she is also an avid legal analyst making regular guest appearances on notable media network shows such as Fox News Big Story and The Sean Hannity Show. She has been outspoken with her views while giving legal interpretations to cogent national issues as well as world trending stories.
More so, her exceptional track record and stellar legal career have earned her some measure of national and global recognition. Some of which includes the prestigious Graciela Olivarez Award presented to her by Notre Dame Law School, New York Rising Young Star award given to her by the Long Island Business News, and Forbes Business American Airlines inclusion of her name among its six most influential American women.
In addition to her law career, Mercedes Colwin is also a philanthropist and she supports various charitable organizations. Notably, she is a big-time supporter of the Alzheimer Association and has helped raise funds for them. She also supports Anti-semitism.
Who is Her Husband?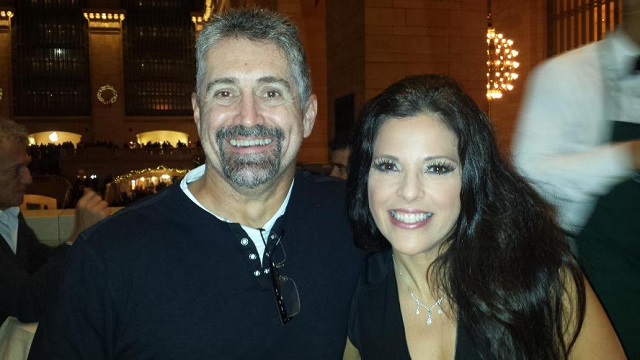 While Mercedes Colwin has garnered huge fame through her flourishing career, she is equally successful in her love life. Nevertheless, she has been tight-lipped when it comes to issues of her personal life. It is already known that Colwin has a daughter, however, she has not disclosed any details about her daughter and her husband.
Meanwhile, she is very active on social media where she gushes over her daughter and better half. In one of her tweets, Colwin assured her spouse whom she identifies as Hans, her real-life hero, that she was blessed to be his wife. It is quite surprising how Colwin, despite her popularity, has managed to keep details of her personal life and affairs under the shades. Apparently, it is safe to assume that she is a married woman and a doting mother.
Mercedes Colwin's Height
Mercedes Colwin is a very tall and gorgeous lady with an incredible personality. Her actual height, weight, and other body measurements cannot be ascertained at the moment. However, she rocks dark brown hair which compliments her brown eyes.