Mollie Hemingway is a journalist who works as the senior editor for the online magazine called The Federalist. She has been described by many with various labels including The Federalist's most reliable Trump defender as a result of her openness in expressing her political views and personal beliefs. More so, the reputable journalist has gained publicity as a political analyst who contributes to FOX News.
Working as a freelance writer, most of Hemingway's writings center on religion and defending the faith which emanates from her religious upbringing. On several occasions, the FOX News contributor has been referred to as a staunch feminist as she has never been shy in expressing her views which support the right and interest of women. Having acquired ground experience in journalism as a writer and editor, Hemingway's exceptional works have gained notable spots on numerous journals like The Guardian, The Wall Street Journal and The Washington Post. Read on as we delve into other facts that you need to know about the political analyst.
Mollie Hemingway Biography (Age)
The Federalist senior editor was born to her parents Rev. Larry and Carolyn Ziegler in Denver, Colorado, the US in 1974. Concerning her age, Hemingway has not disclosed her birthday yet on the media but her year of birth is enough to tell how old she is. Her father served as a clergyman in Lutheran Church-Missouri Synod while her mother worked as a school teacher. Mollie Hemingway completed her basic education from Douglas County High, Castle Rock and later graduated from the University of Colorado with Bachelors of Arts degree in Economics.
Almost soon after her graduation, Hemingway bagged her first job at the Institute of Humane Studies and the Mercatus Center situated in George Mason University. There, she worked as the Director of Strategic Development. According to the famous columnist, she never wanted to pursue a career in Journalism but as fate would have it, she found herself in the field and eventually got accustomed to it.
Later in 2002, Mollie Hemingway nabbed her first journalistic work as a writer at Radio and Records where she gained a worthwhile experience in journalism for a period of one year. She later joined Army Times publishing firm and also served as a writer for the company for four years. During that time, the notable political analyst bagged another opportunity to write for a private foundation by the name of The Phillips Foundation.
While she was there at the Foundation, she made an excellent display of her exceptional writing skill which earned her a place at a media site, GetReligion where she started working in 2005, contributing mainly to religion stories which are related to politics, business, entertainment, and sports. As a result of her brilliant works which has been praiseworthy, Hemingway's services to The Phillips Foundation and GetReligion are still retained till present.
In addition, the Colorado-born journalist was promoted to an editor in 2010 when she became a member of staff of the Ricochet website and there she executed highly commendable works for three years. Later on, she joined the Federalist, a notable online magazine working as a senior editor.
Mollie Hemingway has been a freelance writer for almost throughout her career and she has made worthwhile contributions to several journals including The Washington Post, Christianity Today and RealClearPolitics and widely-known journals such as The Los Angeles Times, National Review, The Guardian, among others.
Following her political views which Hemingway has never been shy to express in her articles and mostly on social media, she was hired by FOX News in 2017, to serve as a contributor. The brilliant writer has been considered as an ardent supporter of the US President, Donald Trump and has been recognized by the President as he retweeted one of Mollie Hemingway's tweets about his administration in 2018.
See Also: Bess Kalb Biography – 5 Interesting Facts You Must Know
About The FOX News And Federalist Editor's Husband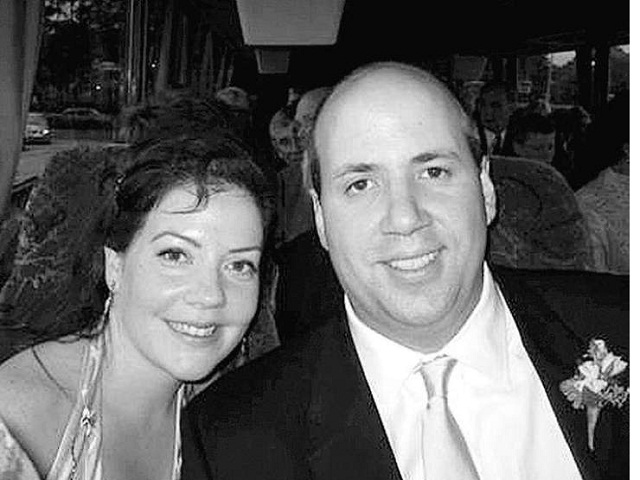 Aside from achieving a successful career as a journalist, Mollie Hemingway has also achieved a blissful married life with her husband, Mark Hemingway. The pair began dating after they first met in Northern Virginia. They moved on to exchange marital vows on 15th September 2006 at Immaculate Lutheran Church in Virginia.
The couple has been together for more than a decade and has welcomed two lovely daughters. Hemingway's husband is also a well-known journalist who works as a senior writer for The Weekly Standard. Just like his wife, Mark Hemingway's works have been published in The Wall Street Journal, ReasonReason, and MTV.com.