Nikki Mudarris, also known as Miss Nikki Baby, is a reality television star, model and fashionista. She's best known for VH1's reality TV series Love & Hip-Hop: Hollywood. Her entrepreneurial skills enable her to create and run a successful lingerie line Nude by Nikki. Not only that, but Nikki has also successfully run the Las Vegas and Hollywood clubs that her family owns. What else is this Amazing woman capable of? Find out below.
Nikki Mudarris Bio
Nikki Mudarris, whose birth name is Nicole Bediah Mudarris was born on the 28th of June, 1990 in Los Angeles, California. She's of Moroccan, Arabic and Italian descent, and holds American citizenship. Her father, Abu Mudarris, is of Italian and Arabic descent while her mother, Marcelle Mudarris (née Ezerzer), is of Moroccan descent. Nikki fondly refers to her father as The Godfather of Burlesque. Abu Mudarris has been in the strip club business since the 1970s. He owns a strip club chain called The Body Shop, with one venue in Las Vegas and three in Los Angeles. A lot of aspiring artists, Courtney Love included, got their start on the spotlight at the strip club. A named reference to the club was done by Motley Crue in their hit song 'Girls, Girls, Girls.'
Not much is known about her elementary and high school education, but Nikki went to the University of South California. There, she graduated with a Bachelors of Arts in Communications, sustaining A-plus grades in her courses each semester. She graduated with a CGPA of 3.43. Nikki Mudarris proved that she wasn't just very beautiful; she was also very intelligent. Nikki has a sister called Monique in addition to an elder brother called Omar, but sadly he passed away in 2015.
Net Worth
Thanks to her lingerie line that is very popular for the ladies, her successful running of the family business and her appearance on Love & Hip-Hop: Hollywood, Nikki Mudarris is estimated to have a net worth between $800,000 to $1 million.
5 Interesting Facts You Need to Know About Nikki Mudarris
1. Lingerie Line
Nikki Mudarris had the idea to get into the world of fashion while she was on Love & Hip-Hop: Hollywood. She embarked on this journey and created her lingerie line called Nude by Nikki. The online designer lingerie company, according to her website, is designed for the "luxurious, modern woman." Her lingerie line offers choices with a sensual appeal for women who want to have something different when picking out underwear.
2. Relationship with Austin Daye
Nikki Mudarris started dating the Atlanta Hawks forward Austin Daye before she broke up with her previous boyfriend. Together, the couple started out in a great relationship. It was filled with so much love that Nikki moved into Austin's house at a point. Because of this, fans began to speculate that the two of them would tie the knot. Sadly, the relationship didn't continue in its rise as after they began dating the couple broke up. Nikki has confessed that her beef with Masika Kalysha before Love & Hip-Hop: Hollywood was because Masika had feelings for Daye.
3. Sex Tape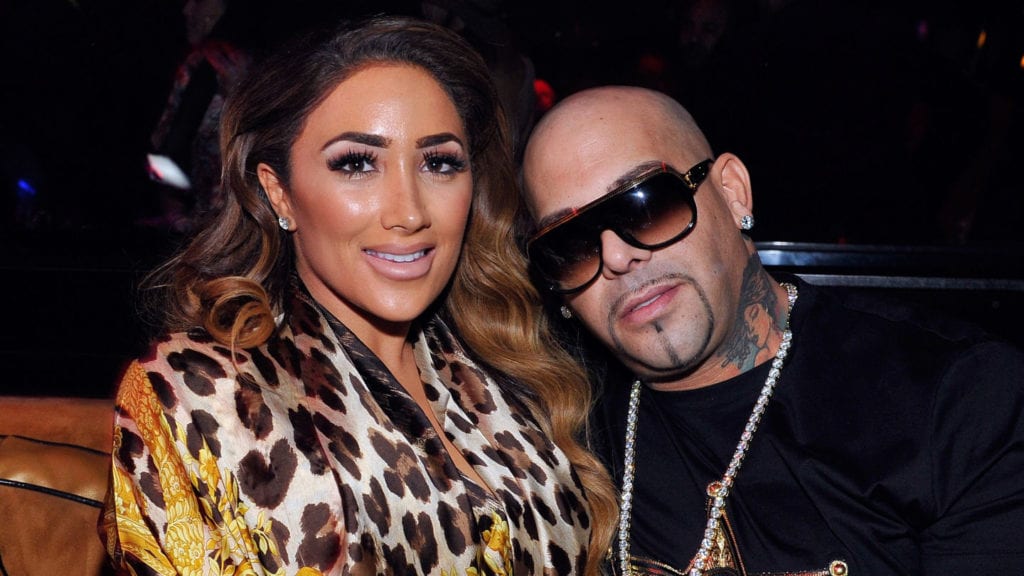 Before dating the Atlanta Hawks forward Austin Daye, Nikki Mudarris dated the Brazilian-Egyptian rapper and producer Mally Mall. The relationship saw several breakups and makeups, but eventually got to a rocky end when Mally Mall released a sex tape with him and Nikki in it; without her consent. She filed a restraining order against him after this and a legal battle ensued.
See Also: Who is Samantha Bee? Here Are 5 Fascinating Facts You Need To Know
4. She is Bisexual
Nikki Mudarris has admitted to being bisexual and that she had a running relationship with Joseline Hernandez. The relationship began in 2016 but did not go beyond that same year. She has also confessed to not minding group sex, but only if it wasn't mixed with males and females.
5. Friendship with Angel Brinks
Nikki Mudarris and the Basketball Wives LA cast member have been friends for a very long time. So long in fact that Nikki has modeled for her fashion designer friend Angel Brinks. It was actually that she started taking Nikki to clubs when they were both young. For the Love & Hip-Hop: Hollywood reunion, Nikki put on an original Angel Brinks dress.