Just when you thought you've heard or seen it all on the internet, then comes the shocking photos of Micah Regalias, a singer, songwriter, and musician with 5+octave range.
This budding artist isn't getting all the hype on the internet for nothing – he has something intimidating, a hip that most women and celebrity go under the knife to get, a gigantic backside that can keep even the likes of Nikki Minaj and Kim Kardashian staring at him with amazement.
Micah, who describes himself as an up and coming vocal artist hails from Chicago, Illinois and Brooklyn, New York.
He first gained media and public attention after he took to Instagram to post some of his pictures and body measurement which reads – chest: 41.5″ waist: 37″ butt/hips: 63″. Not only did he receive an ample attention and became the talk of the town, many people ended up liking his glass hour figure and mould.
Truth is, Micah's pictures will totally keep you guessing whether this human being is actually a male or a female, but funny enough he is a male.
Many might wonder why he has to showcase this, but the truth is that for him to post this on Instagram shows that he is actually proud of it.
See the photos below: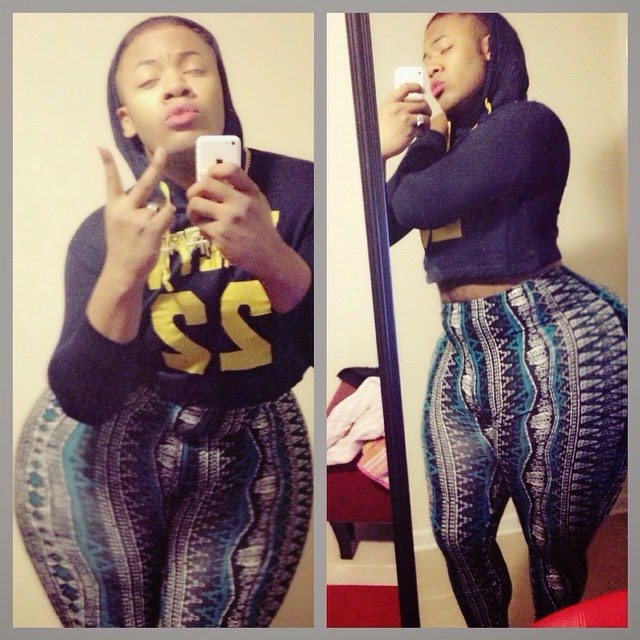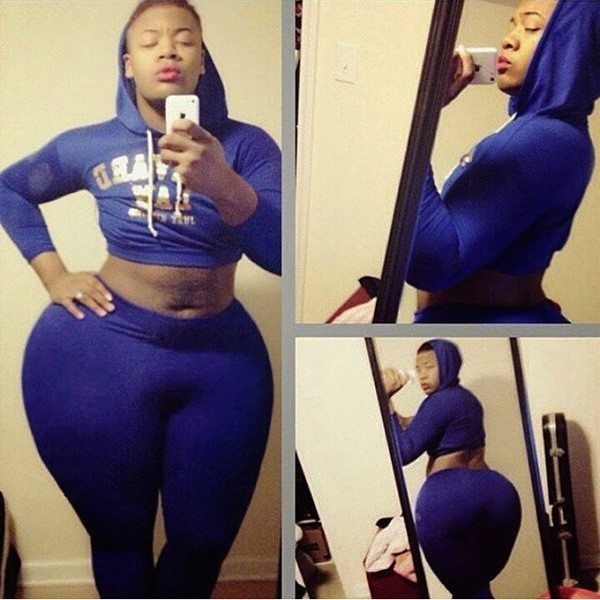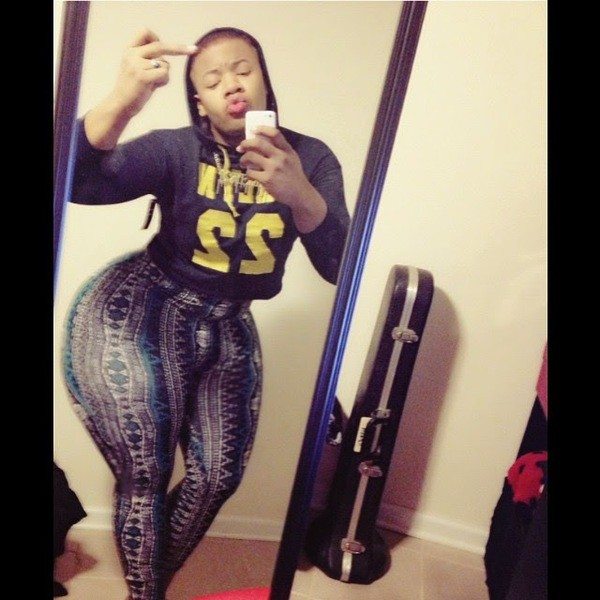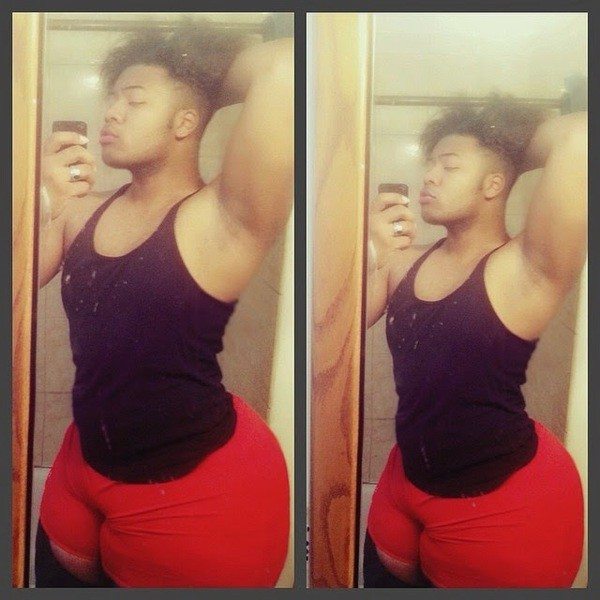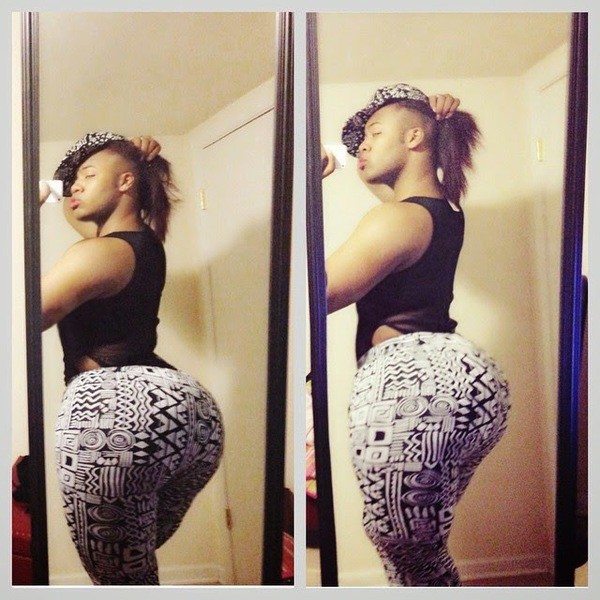 Without mincing words, this up and coming singer, whose username on all his social media is regalias_mimi94, enjoys the attention he gets on social media to bits, hence, the reason he keeps flooding his account with pictures, images, and videos of his hourglass figure.
Micah, who believes he was created this way for a reason, hardly hit back at his critics whenever he's body-shamed. It's either he ignores them or gladly mentions their names in his posts – perhaps, this could be the reason he keeps growing stronger in his career while enjoying a strong support base.
While many find him weird and odd, others consider him a role model and special creature with so many things to offer to the world and people who cherish gigantic hourglass figures.
Most of his videos often showcase him singing, writing songs or dancing. Already, his hard work has started paying off as he has released over five hot singles, including these hits – "Addicted," "Mean It," "Paper Plate," "Outta My League," "No Help" and more.
Before his rise to stardom, Micah used to keep his hair low, with little or no makeup (as you can see in the pictures above). But all that changed after he tasted fame and sweet popularity. The Micah we see now flaunts heavy makeup, classy and seductive outfits, long and stylish hairstyles, and other body accessories that befits a celebrity.
See Also: 10 Intriguing And Crazy Facts About Nigeria's Weirdest Musician, Charly Boy
He may not be as popular as Nicki Minaj, Kim Kardashian, Jennifer Lopez, Shakira, Kylie Jenner, or K. Michelle but his intimidating hips can be compared to those of these famous celebrities and to that of any female with gigantic booty. In fact, let's be fair here, the up-coming R&B singer has more hips and ass than Kim and her likes.
Micah's larger-than-life hip is always in the spotlight, with many believing he surgically enhanced his curves. He could or could not have padded his hips but it's so difficult to believe that he was naturally endowed with such massive butt. What is clear, however, is that he had worked on his curves over the years, even before rising to prominence.
Here Are Micah's Recent Photos: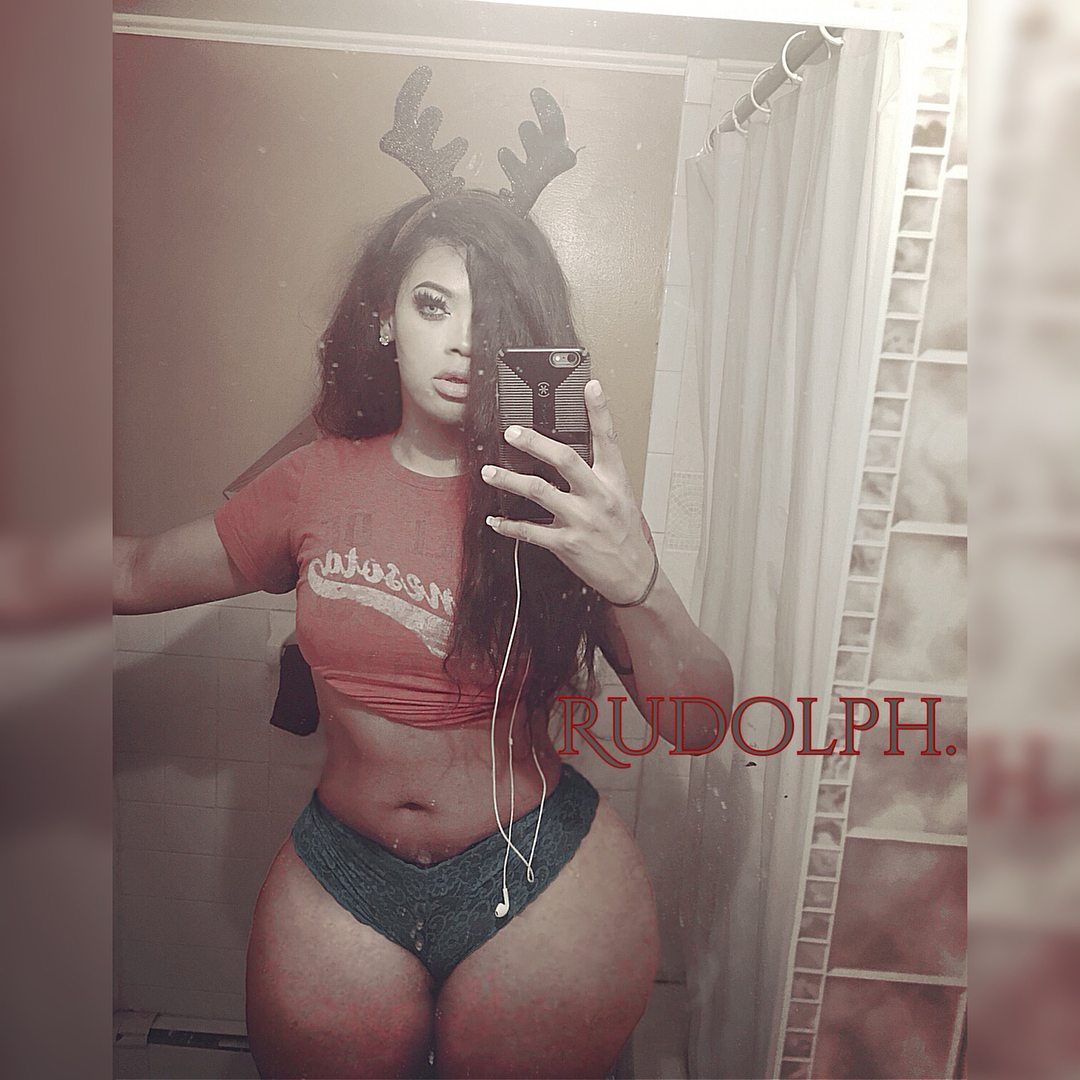 A look at Micah's recent photos clearly shows that the budding singer underwent a serious transformation – one that takes courage, love for one's self and determination to embark on.
Considering Micah's intimidating hips, one expects him to pursue a career that ordinarily fits his physical make-up but it appears his love for music overshadowed any other option he could have picked from.
According to sources, Regalias developed a passion for music after his mother and grandmother encouraged him to do so.
Check Out: Top 10 Countries Where Women Are In Short Supply
Born on November 7, 1994, this special budding star enjoys a wonderful relationship with popular hip-hop recording artist DJ Quik and American singer and songwriter Sevyn Streeter. They were recently featured in a song called "Quiks Groove (The One)".
Check out Micah's pictures on Instagram here.