Raila Odinga is a Kenyan leader and politician popularly known as Agwambo. His political career has not been a bed of roses because the leader has had to endure a lot of harsh treatments in his quest to fight for the democracy of Kenya. Raila is a noble and loving politician who commands a heavy following especially in the western part of Kenya. Despite his several unsuccessful attempts to be the president of Kenya; Raila definitely remains an inspiration and role model to many Kenyans, especially the youths.
Raila Odinga's Age and Family Background
Raila Amolo Odinga was born to Mr Jaramogi Oginga Odinga and his wife, Mary Ajuma Odinga on January 7, 1945, at Maseno Church Missionary Society Hospital in the Kisumu district of Nyanza province, Kenya.
Raila's father married five different wives that produced seventeen children including Raila. His siblings include: Oburu, Amolo, Wenwa Akinyi, Beryl Achieng' Odima, Omondi, Shadrack Osewe, Ruth Adhiambo, Caroline Walkowa Akinyi, Isaac Omondi, Emily Onyango, Pauline Adhiambo, Kevin Opiyo, Lemmy Odongo, Corazon Acquino, Albert Adur and Wilson Ating'a.
See Also: 10 Lesser Known Facts About Mike Sonko
Despite coming from a big family, Raila Odinga was able to attend good schools growing up. Some of the prominent schools he attended include; Kisumu primary school, Maranda primary school and Maranda secondary school. He finished his secondary education in 1962 and proceeded to Germany where he enrolled at the Leipzig University. From there he went to the Magdeburg University also in Germany, where he obtained a Master of Science Degree in Mechanical Engineering in the year 1970. He also studied at the University of Nairobi, Kenya.
Political Career
Raila Odinga's father, Jaramogi Ajuma Oginga Odinga (1911-1994), was the first Vice-President of Kenya alongside Jomo Kenyatta (the first President of Kenya). Jaramogi was one of the iconic politicians that participated in the liberation of Kenya from the British leadership. His brave and sharp struggle saw him raise two of his sons, Raila and Oburu, to also become renowned leaders in the history of Kenyan politics.
Both Raila Odinga and his father were members of parliament at the same time. As father and son, the duo served as MPs between 1992 and 1994; a very rare occasion that the Kenya parliament has never witnessed. Raila has also been in the Kenya parliament together with his brother Oburu Odinga at the same time.
Based on available records, Raila is one of the Kenyan politicians who have been in different political parties. He has been a member of National Development Party (NDP), KANU, Liberal Democratic Party (LDP) and ODM. His were calculated strategies aimed at forming a formidable opposition that would enable him oust incumbent presidents.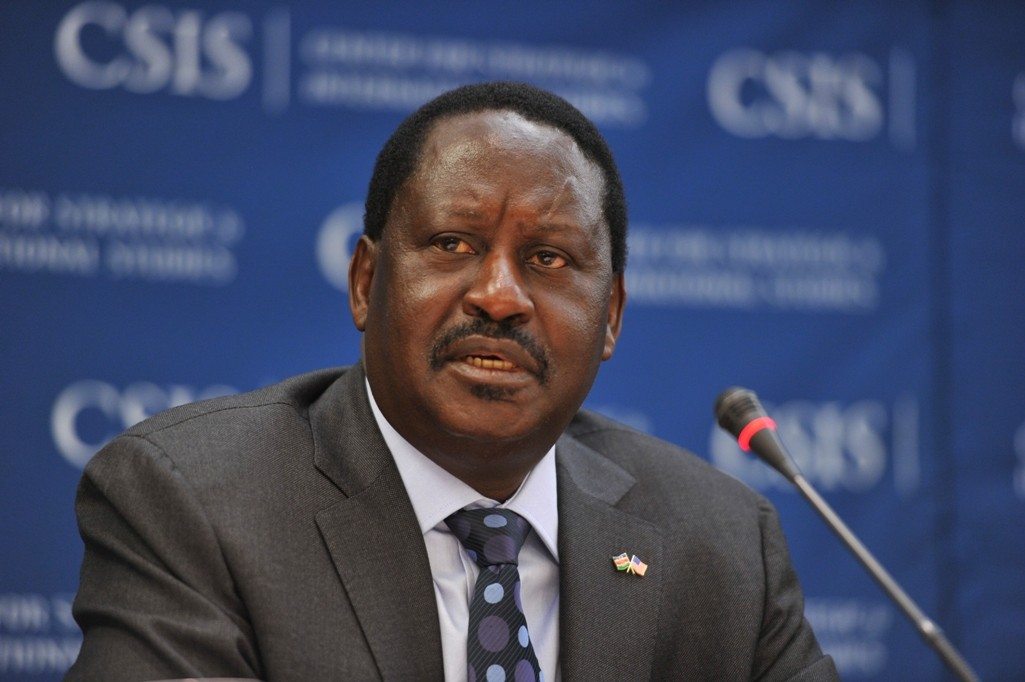 If there is any Kenyan politician who has fought dearly to become the president of Kenya, it is Raila Amolo Odinga, having made four good but failed attempts at the all-important position. He made his first attempt in 1997 but only emerged third after the then president Daniel Toroitich Arap Moi.
In 2007, Raila made his second attempt at the presidency through the Orange Democratic Movement (ODM) ticket. This time he emerged second after Mwai Kibaki amidst controversies. Following the controversial 2007 election, Raila Odinga formed a coalition government with president Mwai Kibaki, a move that ended the post-election violence that had divided the country right in the middle. Mr Odinga later assumed office as the Prime Minister of the Republic of Kenya (the second in command), in April 2008.
In March 2013, Raila yet again emerged second after Uhuru Kenyatta in the general election which was fraught with controversies and court appeals.
In the latest August 8 2017 general election, Raila once again contested for the presidency but still emerged second after incumbent president Uhuru Kenyatta. Odinga however, rejected the election result, challenging it in court. A rerun was ordered by court and fixed for October 26, but Raila refused to participate, citing lack of electoral reforms to ensure fairness. This led to Kenyatta's win in the second election. Howbeit, Nairobi News reported on January 30, 2018 that Raila Odinga has been 'sworn in' as the "People's President" at the Uhuru Park.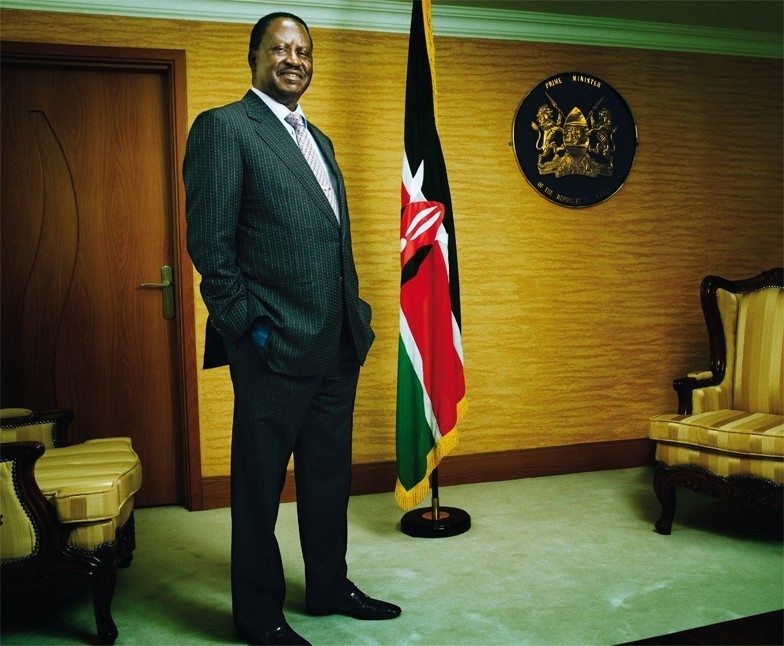 In the course of his rough and turbulent political career, Raila Odinga was imprisoned more than once. He was under house arrest for 76 months after being linked with a failed coup attempt. This was one of the darkest days in Kenya (in 1982) as many civilians lost their lives. He was later charged with treason, a move that saw him spend six years in jail. Upon his release from jail in June 1989, Raila was rearrested a year later together with Charles Rubia and Kenneth Matiba. He was later released after one year and took exile in Norway.
Also See: 10 Things You Didn't Know About Evans Kidero
Aside from politics, Raila Odinga was once a midfielder for Luo union football club, which is now popularly known as Gor Mahia. This is the reason why the politician has a keen interest in the events of Kenya football and hardly misses any major soccer match that involves the Harambee Stars of Kenya. Most Kenyans recognize him as one of the die-hard fans of Arsenal Football Club.
Raila Odinga Wife and Kids
Raila Odinga is happily married to Ida Odinga (Ida Anyango Oyoo). They live in Karen, Nairobi in Kenya. Their marriage is blessed with four wonderful kids – Fidel (1973–2015), Rosemary (born 1977), Raila Jr. (born 1979) and Winnie (born 1990).
Does the name Fidel sound familiar? You guessed it right; Fidel Odinga was named after the late Cuban communist and revolutionary politician who governed the Republic of Cuba as Prime Minister. Sadly, Fidel Odinga passed on in 2015 from complications resulting from food poisoning after a night out with friends. His family described him as a healthy young man who was in peak condition in the early hours before his death. He died in his father's arms; one of the worst things that can happen to any parent.
On the bright side, it is interesting to note that Raila's last daughter's name, Winnie, was given as a result of the admiration of the former president of South Africa's wife, Winnie Mandela.
See Also: 10 Amazing Facts about William Ruto, His Family, Wife, and Children
House and Net Worth
Raila has two on record houses, one in Karen, Nairobi and the second home at Central Farm in Siaya County. He shares these properties with his family and uses them for private (family) and business use.
Recently, Raila Odinga's net worth is estimated to be around $250 million.