Popularly known for her YouTube series, Nerdy Nummies, the young talented YouTube star, Rosanna Pansino has made a lot of fortune by turning a hobby into her source of livelihood. She initially started out as an actress before venturing into baking and writing. There aren't many details about this youngster but the paragraphs below sure covers all you need to know about her.
Rosanna Pansino's Bio, Age
In as much as there is a paucity of information regarding the early days and pre-YouTube career of Rosanna Pansino, there are few other piece of information regarding her early life that are very much available. She was born on the 8th of June in Seattle Washington and is from an Italian, Croatian, Irish and German heritage. Records have it that she chose her burgeoning profession over education.
Prior to her big break on YouTube, Rosanna started out as an actress and played in small roles. She was featured in a few episodes of the television sitcom; Parks and Recreation and also in the crime drama series, CSI: Crime Scene Investigation. She competed for the Second edition of the VH1's Scream Queens in 2008, emerged as the 9th position and bagged the prize of playing a role in the movie, Saw (2003). The actress also played as Violet in the animated YouTube series, Broken Quest (2013).
In 2016, Rosanna Pansino joined the crew of Disney actresses and actors after she starred herself in the series, Bizzaardvark and also made a cameo appearance in Dawin music video "Desert." When it was the right time, Rossana decided to venture into making videos and uploading them on YouTube so she had to choose between being an actress in Hollywood or making a name for herself on YouTube. Evidently, she chose the later.
Rosanna Pansino's channel became popularly known after she uploaded a video showing the procedures involved in the making of themed treats. With that upload, she got several requests from fans asking for more videos. Those request later birthed her YouTube channel, Nerdy Nummies series. As of the time this article was written, her channel boasts of over 2 billion views and has over 10 million subscribers with up to 75 million views in a month.
Since the inception of Nerdy Nummies, Rosanna Pansino has gone ahead to create more nerd-theme baked good. She has also featured a train line of other popular YouTube stars like Michelle Phan, Bethany Mota, Lindsey Stirling, Grace Helbig, and so many others. She has also gone ahead to work with other celebrated persons in the world of art like the likes of YouTube game creator, Shigeru Miyamoto, astrophysicist; Neil DeGrasse Tyson, actress; Madison Iseman and YouTube scientist; Grant Thompson. Also, The channel has poured its focus on mostly baking creations resembling characters and objects from video games, television shows, anime/manga, books, and movies.
Apart from sharing her knowledge about food and pastries on her YouTube channel, Rosanna Pansino has compiled all the recipes that were previously done on the channel into a book. Her book Nerdy Nummies Cookbook was released on November 3, 2105, and topped on the New York Times Best Seller List that same month. Two years after the award, she was acknowledged yet again for her unique recipes in the book and she later went ahead to release her line of baking supplies.
Net Worth 
The actress turned baker has made a lot of fortune from her many uploads on YouTube. She is amongst the few who have succeeded in building a life and career from video uploads on YouTube. She is estimated to be worth $9 million.
Height
The young talented lady is slim, svelte, and sophisticated having a killer smile. She stands at 4 feet 10 inches and weighs 48 Kg. Rosanna Pansino wears brown hair and also has a cute set of dark brown eyes. It is believed that she measures 34, 24, 34 for her bust, waist and hip sizes respectively.
See Also: Janel Parrish Ethnicity, Age, Height, Boyfriend, Parents, Bio
Does Rosanna Pansino have a Boyfriend or Husband?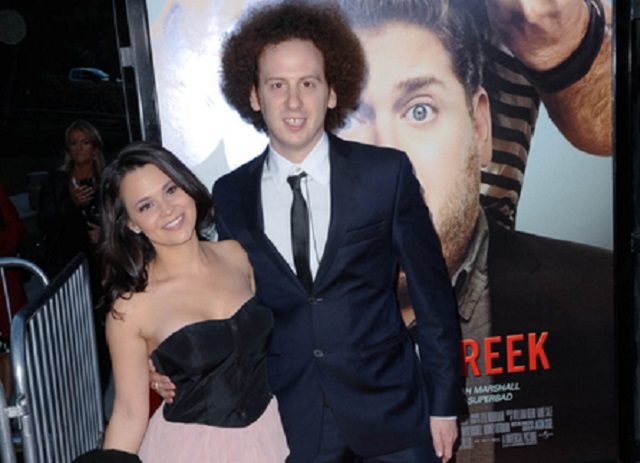 Not until September 2016, Rosanna Pansino's love life remained unknown. On that particular day, she posted a Tweet insinuating that she was not single as many assumed and very much in a relationship. Shortly after that, it was revealed that she once dated Josh Sussman and is currently in a relationship with Mike Lamond. From all we have gathered, we know that the YouTube star is not yet married but her relationship with her said lover grows by the day.