Who exactly is Rose Muhando? Someone might ask. A lot of people already know she is an East African Swahili gospel artist, but there are still lots more to know about Rose. Follow on as we take you through what we know about the Tanzania born superstar.
Rose Muhando Bio
Rose Muhando was born in 1976 in Dumila village, Kilosa District, Morogoro Region, Tanzania, where she also grew up. She was a devout Muslim and attended Madrasa, a Muslim religious studies centre after school.
Rose suffered from a mysterious disease at an early age which caused her to be bed-ridden for three years. During this period when she was nine, she claimed to have seen a vision of Jesus Christ while she was indisposed on her sick-bed. She was healed after that vision and converted to Christianity. Here's what she had to say about her conversion to Christianity:
"People think that I have a good, smooth life; totally wrong. My life has been plagued by misfortunes from youth. Soon, this routine changed. A mysterious disease that left me bedridden for three years attacked me. My skin was peeling, and I had a gushing wound in my head that oozed smelly pus. My parents also took me to witchdoctors, but no luck there. Finally, they took me home and I lay on a bed awaiting my death. But one night, remembers Muhando, as her parents sat outside their grass­ thatched house, probably reflecting on their fate, a bright light engulfed their house. I saw a bright light. Then a hand clad in white, with a scar in the palm descended from the light and touched my wound. Then a soft voice, exuding authority said, "I am Jesus. I have healed you. Wake up and go serve me." The light disappeared. Muhando says she ran to her parents shouting, "I am healed, I am healed". They were astounded. For three years, I had not lifted myself from the bed."
Rose Muhando Songs and Death Rumour
Rose Muhando has a lot of songs and albums to her credit.
Some of her personal albums include: Uwe Macho (2004), Jipange Sawasawa (2008), Utamu Wa Yesu (2011), Yesu Kung'uta (2013), Tazama Mungu Anacheka (2015), Kamata Pindo La Yesu (2015), Jitenge na Ruthu (2016) and Jitenge Na Lutu (2017).
Among her hit songs are, "Utamu Wa Yesu", "Nampenda Yesu", "Facebook", "Nyota ya Ajabu", "Mteule Uwe Macho", "Nibebe", "Mapenzi", "Yesu Nakupenda", among others.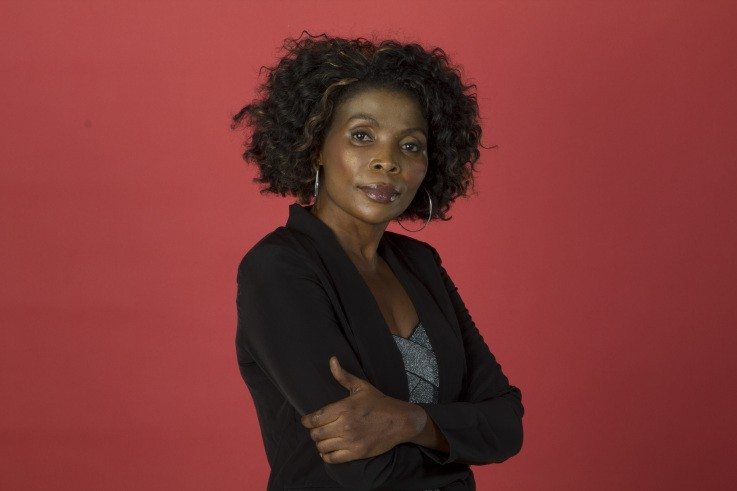 Sometime in 2016, rumours of Rose Muhando's death flooded various media platforms. The stories had it that the celebrated gospel singer was about to die at a hospital after being bitten by a dangerous snake.
But Rose Muhando came out and debunked the rumours. Although she admitted having recently contracted a strange disease that caused her legs to swell, she denied ever being on the brink of death as was rumoured. She also promised to make the results of her diagnoses public once they are out.
Husband, Family, Facts
A lot of questions has been asked about Rose Muhando's husband. But the reality is that Rose Muhando is not married, despite having three grown-up children. Nothing is yet known about the father(s) of her kids. According to Kenyan-Post.com, Rose has vowed never to get married in her lifetime because she has fully devoted her life to the service of God.
Rose Muhando started her music career as a choir teacher in Dodoma's Saint Mary's Choir for the Chimuli Anglican Church but was sacked by the church after declining their demands to record with the church choir.
That, however, did not deter Rose as she worked her way to success and worldwide popularity in her music career, selling millions of copies of almost all the albums she releases.
She made it to the spotlight in 2003 and released her first album, Uwe Macho the next year, 2004. Her fame on the gospel music stage subsequently earned her the nickname, Queen Mother of Gospel Africa.
On January 31, 2005, Rose Muhando was awarded the best composer, best singer, and for the best album of the year during the 2004 Tanzania Gospel Music Award Concert. She also won the best female gospel artist in Africa at the Kenya Groove Awards in 2008.
In 2009, Rose Muhando won the Best Tanzanian Gospel Singer Award. Her song, "Nibebe" also earned her the Best Singer in Tanzania and was awarded Tsh200,000 by the Tanzania Broadcasting Corporation (TBC).
Later on, in February 2011, Rose Muhando signed a multi-album recording deal with Sony Music. The signing was announced on February 9 at a press conference in Dar es Salaam, Tanzania. The deal was first of its kind for the East African singer.
Unfortunately, Rose Muhando has lately been experiencing crises in her music career. The famous worshiper appears to have amassed a large number of enemies who started making her life and career miserable as her name started to be associated with all sorts of negative things ranging from alleged drug abuse and abortion, sexual harassment, death threats as well as fraud allegations.
On 6th April 2014, she made a narrow escape from being kidnapped from the KKT Church in Ushirika wa Magomeni where she was holding a performance. This was followed by claims that the singer has been in the habit of collecting advance payments for performances and at the end never show up for the gigs. She was also accused of aborting a seven-month-old pregnancy.
Rose Muhando has, however, denied all of these allegations, explaining that they are just the handwork of her malicious detractors who are bent on tarnishing her image and ending her once-booming career.
Her explanations, however, did not abate her woes as in 2017, when the situation became so unbearable for the gospel singer, she decided to leave Tanzania to settle permanently in Kenya. It was also alleged that her many problems made her threaten to go back to her former religion, Islam.
References
Nyota ya Ajabu,2010. 5.Utamu Wa Yesu,2011 "Rose Mhando steals the show at Nane Nane"  2004-08-14. Retrieved 2007-05-12.
"Rose Mhando's Popularity Dilemma". 2005. Retrieved 2007-05-12