Ruth Madoff is widely known for holding a directorial position at Bernard L. Madoff Investment Securities. It is the company her husband Bernard Madoff used to defraud investors of $64.8 billion; the highest Ponzi scheme ever pulled in American history. Bernie was convicted of financial fraud and handed 150 years imprisonment.
Despite a close relationship with him and a significant position in the company, she never got charged with a crime. She has retreated from public life, and their story has inspired award-winning works like Madoff, Blue Jasmine, and The Wizard of Lies.
Ruth Madoff's Marriage to Bernie Made Her a Person of Interest in Her Husband's Ponzi Scheme
To outsiders familiar with the infamous story, Ruth Madoff is the wife of the man who committed the biggest securities fraud in US history. She is also the woman who never got charged for her involvement. However, to Bernie, who is now cooling his heels at Butner Federal Correctional Complex, she is his longtime love.
Ruth Madoff was born in Queens, New York, on May 18, 1941, into a Jewish family. She attended Far Rockaway High School where she met Bernard Madoff. They began a relationship and at the age of 18, on November 28, 1959, she married him.
Despite being married, she went on to complete her higher education at Queens College, graduating in 1961 with a degree in Psychology. In 1992, after taking a break to raise their two children, she graduated from New York University with a Master of Science degree in nutrition.
Although it never mattered in the landmark case, she also worked for a while as her husband's bookkeeper. She allegedly managed her husband's books and was a director of Bernard L. Madoff Investment Securities.
How Her Husband Defrauded Investors of $64.8 Billion
Ruth Madoff's husband worked as a financial analyst and was the owner of Bernard L. Madoff Investment Securities. He was also the chairman and among the board of directors of the National Association of Securities Dealers. He attained prominence after developing an innovative technology system that became the NASDAQ.
Leveraging on his influence in the US stock market and a marketing strategy as an exclusive money manager, he convinced thousands of investors to part with billions of dollars. Bernie promised up to 10% per year in returns, and it was consistent for years.
However, it turned out like all Ponzi schemes; he was robbing Peter to pay Paul. He fabricated stock trades and took in fresh investments to pay off other investors. This operation spanned more than two decades and cost investors more than $64.8 billion. However, accounting revelations showed only $20 billion were invested and scammed by him, the touted $65 billion were estimated returns on fake investments promised to investors.
Although his operation was investigated at least eight times over 16 years, none revealed the scale of the crime until 2008. Following a downturn in the stock market, investors requested more than $7 billion in principal funds from his securities firm. At this time, he only had $300 million left.
After disclosing to his sons the truth about his business, Bernie Madoff's scam was made known to the authorities by his sons. In light of the revelation, Ruth Madoff's husband was arrested on December 11, 2008, for securities fraud, and on June 29, 2009, he was sentenced to 150 years in prison.
Her Husband's Guilty Plea Kept Her from Getting Charged
Considering their long marriage and her previous position as bookkeeper and director of Bernard L. Madoff Investment Securities, the consensus was that Ruth Madoff was in on the crime. However, her numerous testimonies to government officials insisted she had zero knowledge of the scam. According to Ruth, she was in a similar position as her sons, who also held official positions in the securities firm.
Despite a massive public demand for her arrest, FBI investigation into her husband's Ponzi scheme did not lead to any charge. The pressure on Ruth to admit knowing about the fraud died after Bernie agreed to plead guilty, taking the attention off his wife.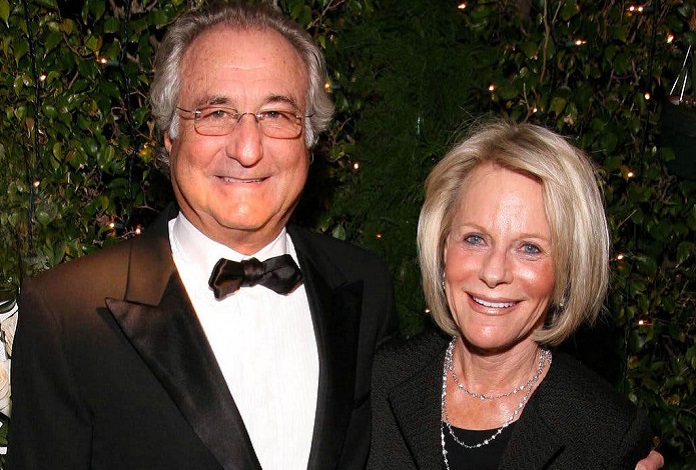 While she was never criminally charged, Ruth Madoff paid for her husband's crimes. As part of the sentencing agreement for her husband, prosecutors demanded she gives up all her possessions in exchange for $2.5 million in a personal fund, free from the investigation.
As the deal did not include civil suits, multiple investors have sued her. In May 2019, to settle the claims brought by the firm charged with recovering the money lost by investors, Irving Picard, she agreed to pay $594,000 and surrender her remaining assets after she dies. The deal also requires Ruth Madoff to report any expense more than $100 to the firm.
In the face of the legal troubles they faced, Ruth and Bernie attempted a joint suicide that failed.
The Couple Had a Net Worth of $826 Million Before the Scandal
Before Bernie Madoff's arrest, Ruth and her husband had a jaw-breaking net worth between $823 and $826 million. At least $92.6 million of their net worth were in her name as assets. Some of the assets include cash of $17 million, a beautiful $7 million Leopard Watch, and $2.6 million worth of Jewelry. There was also a Manhattan apartment worth about $7 million, an exotic $11 million Palm Beach house, among other assets.
Upon Madoff's arrest, his possessions were withheld by the government to raise funds for the settlement of Madoff's defrauded clients. After giving up her assets and paying almost $600,000 to Irving Picard as part of her civil settlement, Ruth Madoff now has an estimated net worth of $2 million. She paid $250,000 of the $594,000 deal in cash and the remaining $344,000 from her grandchildren's trusts.
Ruth Madoff Now Lives a Quiet, Reclusive Life in Connecticut
Having most of her family assets withheld by the government, Ruth Madoff decided to stay with her sister at Boca Raton in Florida. After two years, she moved to live with her son, Andrew, in Old Greenwich. Ruth stayed with Andrew and her grandchildren for two years before his death in 2014.
Following the death of Andrew from lymphoma, she has been living in a one-bedroom apartment in a regular condo-complex in Old Greenwich. The apartment is a far cry from the opulent living that defined her life with Bernie.
She owns a Toyota Prius and spends her time with her grandchildren. She also makes regular visits to the local library. Although she visited Bernie for two years after his imprisonment, she stopped after her oldest son, Mark Madoff, committed suicide in 2010. But they reportedly stay in contact.