Stella Maeve is one of the many actresses we watched grow on set. She started her acting career as a teen and has gone ahead to do many wonders in various movie roles and television series. Climbing the ladder of success for her was pretty slow not until 2015 that she bagged a role in the Syfy fantasy series, The Magician. Ever since that role, her career has taken a better shape.
Unlike so many other celebrated stars who have indulged in other aspects of arts other than acting, Stella Maeve has poured all her might in the acting world, concentrating only to become a better actress. Here is everything you should know about her.
Stella Maeve's Bio (Ethnicity)
The young talented actress was born on November 14, 1986, in New York City and was named as Stella Maeve Johnston. Stella claims to be a native American who originated from the Blackfoot and Cherokee. Details about her upbringing, family and her education have been kept under the wrap. However, she made her first appearance in Hollywood sometime in 2005 featuring in the comedy movie, Transamerica. That role landed her a spot in the short film, Liminality that same year. Later on, she also played minor roles in the popular TV series, Law & Order: Criminal Intent, Law & Order and Law & Order: Special Victims Unit in 2006.
Stella Maeve wowed her fans with her performance in the comedy movie, Harold and the crime film, Brooklyn's Finest. She has consistently gotten other roles in different types of movies including comedy and action movies. She starred in two episodes of the classical drama series, Gossip Girl and stole the heart of many of the series-lovers because of her incredible performance. Afterward, she gained critical acclaim for her role in the movie, The Runaways acting alongside Kristen Stewart and Dakota Fanning.
Stella Maeve guest starred in the movie, Bones (2010) and Grey anatomy (2012). Her acting finesse was also noted in the drama series, Chicago P.D. (2014) where she starred for five years as Nadia Decotis before her character was cut off. Her perfect display as Nadia cemented her role as Julia in the television series, The Magician (2015). Come 2016, the actress was featured in the movie, Long Nights Short and in Take the 10 the following year.
Who is Her Boyfriend?
With a beauty like hers, every man would want to date her. Often times, in most movie roles she plays the romantic loving girl. So, with this kind of roles a lot of fans have poked nose in her love affair but like the secretive little girl we all know back then, Stella has succeeded in keeping most of her personal details off the spotlight.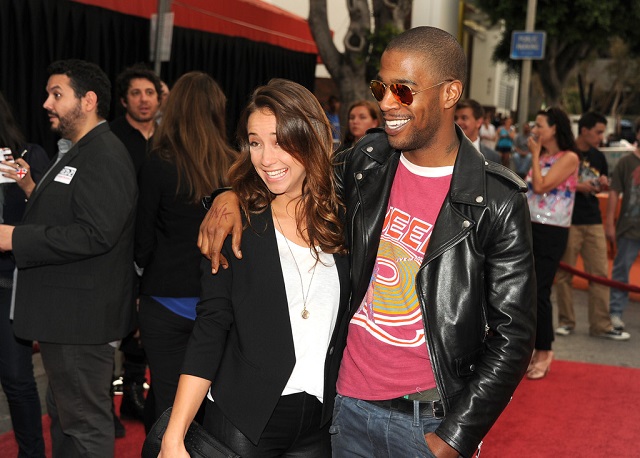 From all indications, we can gamble on the fact that she is not yet married but we know about a few of her love escapades. Trust us, in 2013, the star queen had a publicized fling with the musician; Kid Cudi. Together, they attended the Los Angeles premiere of the movie, Red 2 in 2013 and displayed a lot of PDAs. Unfortunately, their relationship never lasted and came crumbling a few months later.
Well, that's not all, she publicly shared a kiss with Jordan Rock at John Varvatos 13th annual Stuart House Benefit, making a lot of fans wonder if what they shared was real. But like her former relationship, it was nothing more than a fling. Despite this, the two are still very much friends.
See Also: Adelaide Kane Dating, Boyfriend, Age, Height, Ethnicity, Net Worth
Maeve's current relationship status appears to be single as she has claimed to be with no one. We won't totally agree with this because her closeness with 'The Magicians' co-star Arjun Gupta is throwing suspicions in the air. She once uploaded a picture of them on her Instagram page and judging from that picture, it seems like there is more to being just colleagues and friends. However, we wouldn't draw conclusions just yet but would keep a tab on them and update you ASAP.
Height and Body Measurements of Stella Maeve
Being very active on social media, Stella's statuesque beauty can be seen on so many of her uploads on her social media accounts. She is young, talented with brains and possesses a beautiful smile. The actress doesn't belong to the very tall women clique but she has an average height of 5 feet and a petite figure. It is believed that she measures 34-23.5-34 inches for her bust, hips and waist sizes respectively and weighs 53 Kg.