George Clooney is not the only Hollywood star who is married to a brilliant and high-achieving professional. Another person who joins him in this ranks is Joseph Gordon-Levitt. The acclaimed Hollywood actor, filmmaker, and singer is happily married to a woman who goes by the name of Tasha McCauley and has successfully distinguished herself in the sciences, specifically in the field of robotics.
A native of California, McCauley has been able to soar in the largely male-dominated field of STEM. She has worked for several renowned organizations, including NASA. She has also co-founded her own robotics company, Fellow Robots, and works as a director of business development at the Los Angeles-based geospatial tech company, GeoSim Systems. On the home front, Mrs. Gordon-Levitt is the mother of two beautiful kids and she and her hubby maintain an understated but very rich romance.
Tasha McCauley's Early Years in California and the Several Schools She Attended
Tasha McCauley was born in the U.S. state of California and she spent most of her formative years in the city of Los Angeles. Although there's no sufficient information about her childhood, her parents, or any possible siblings, we know that McCauley was a pretty precocious kid. She attended Stephen S. Wise Temple Elementary School, Los Angeles between 1985 and 1987. She was then transferred to Franklin Elementary School, Santa Monica, where she graduated from in 1991.
After elementary school, McCauley proceeded to Open Magnet Charter School, Los Angeles where she studied between 1991 and 1993. She then transferred to Lincoln Middle School, Santa Monica in 1993. Between 1995 and 1996, Tasha attended Santa Monica High School. She then joined Crossroads High School where she had her prep education.
After completing her high school education, Tasha McCauley attended Bard College, Annandale, where she earned her Bachelor's degree in 2004. She then furthered her education at Singularity University, San Jose, acquiring a graduate certificate in robotics in 2011. Between 2013 and 2014, McCauley attended the University of Southern California's Marshall School of Business. There, she acquired an MBA in International Business Education and Research.
The Very Private Romance She Shares with Joseph Gordon-Levitt
Before we give you the lowdown on Tasha McCauley and her Hollywood heartthrob, it is only fair to warn you that this is a couple that cherishes their privacy. There are therefore not a lot of specific details about their romance. What we do however know is that they met through mutual friends and started dating around 2013. They kept their relationship under the wraps until Gordon-Levitt reluctantly revealed it to legendary radio host, Howard Stern in September 2013. The actor made it clear that the girl was not in show business and that she does not want any part of the publicity.
That girl turned out to be Tasha and the couple later got engaged before tying the knot on the 20th of December 2014 in a ceremony at their Los Angeles home. As you would expect, the ceremony was super-private and the couple did not release any photos. They were also no details about the guest list; what the bride wore; or who officiated the ceremony. Such secrecy put some fans off but one can't blame the couple seeing as they are only trying to protect their union.
Such protective measures seem to have paid off as the couple has sustained their marriage for several years now. They still avoid the spotlight as much as possible. They however made a rare exception during the 2016 Hilarity for Charity Halloween event hosted by comic Seth Rogen and his wife Lauren Miller. Tasha and her husband both wore faux blood-splattered outfits as they took to the stage to perform some musical numbers. They later ended their performance with a kiss to the admiration of the crowd. For the performance, Gordon-Levitt wore a white suit, a white cowboy hat, and pointed shoes. Tasha also took a cue from him and turned up in a sleeveless white gown with a sweetheart neckline.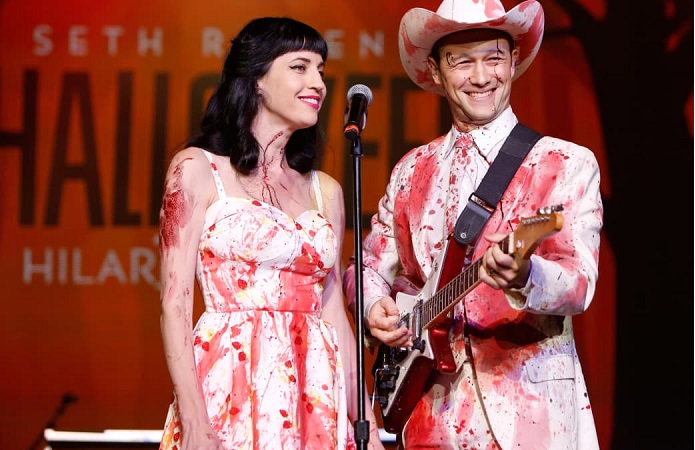 The Couple Have Two Adorable Sons
The union between Tasha McCauley and Joseph Gordon-Levitt has thus far produced two sons; one born in August 2015 and the other in June 2017.
As is usual with the couple, they have stoutly refused to release any details about their children, including their names. Tasha's husband would later reveal that the reason for this is because the boys are kids who can't decide as to whether they want to be in the spotlight or not. He is, therefore, determined to protect them from that spotlight until they can come of age and make an informed decision for themselves.
So, there you have it. There are not many details about Tasha and Gordon's children. What we do know for sure is that they are in the hands of parents who truly love and care for them. For instance, in June 2020, their father informed People Magazine that both boys are enthused about dancing and love iconic dancers such as Gene Kelly and Gregory Hines. The actor, therefore, spends much of his days bursting out the moves for his sons and describes this as pure glory.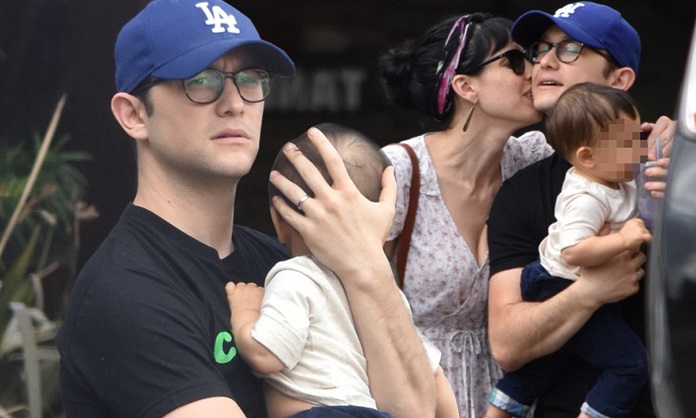 Tasha McCauley's Work for NASA and Other Renowned Silicon Valley Firms 
Professionally, Tasha McCauley got her start in 2010 as an assistant professor in Robotics and Artificial Intelligence at the NASA Research Park, Singularity University, San Jose, California. In this capacity, she taught students about robotics and the latest technologies in the field.
In 2011, Tasha assumed the role of Director of the Autodesk Innovation Lab at the same university. It was within that period that she co-founded the robotics company, Fellow Robots. After three years at Fellow Robots, she moved to Los Angeles to begin her new role as Director of Business Development at GeoSim Systems; a geospatial tech company that creates virtual models of cities.
As of the time of writing, Tasha McCauley sits on the board of Ten to the Ninth Plus Foundation; a company that studies global trends in technological advancement. She has made a name for herself in the tech world and as such, has been invited to speak at several notable fora. The California native was one of the panelists interviewed at the Kairos Global Summit in October 2014. She was also a speaker at the Web Summit which was held in November of 2016 at Lisbon, Portugal.
Thanks to all these career pursuits, Tasha McCauley has been able to build up a net worth which is estimated at $10 million. While this is no chicken feed, it shrinks when compared to her husband's $35 million fortune. The couple is however not into competing against each other but has joined forces for the better. Together, they own a 1940 vintage-styled mansion in Los Angeles, California. The three-bedroom apartment cost them $3.25 million.