While there is perhaps information readily available about popular comedian, actor, writer, and podcast host, Joey Diaz, not much is known about his better half Terrie Diaz. Unlike some of her kind, Terrie is a celebrity spouse who prefers to operate completely under the radar. Join us in unearthing lesser-known facts about Joey Diaz's wife.
Everything To Know About Joey Diaz Wife
Terrie Diaz Biography
Despite being a celebrity spouse, Terrie Diaz (nee Clark) from Nashville, Tennesee is an ultra-private person. Consequently, there is little or no information readily available about her birth date, parents, siblings, family background, early life, education, or career. She was flung to the limelight following her marriage to popular comedian, Joey Diaz.
Marriage and Kids
Just like his wife, Cuban-American stand-up comedian Jose Antonio Diaz popularly known as Joey Diaz, also prefers to keep details of his personal life private and away from the limelight, despite being a statuesque figure. Since either party hardly grant interviews nor talk about their personal lives in public, there is little or no information about their love journey. While it is uncertain when and how the lovebirds met, we do know that their journey to forever was legally established nearly a decade ago. Terrie and Joey exchanged marital vows on November 25, 2009, in a quiet wedding ceremony that was attended by close friends and family.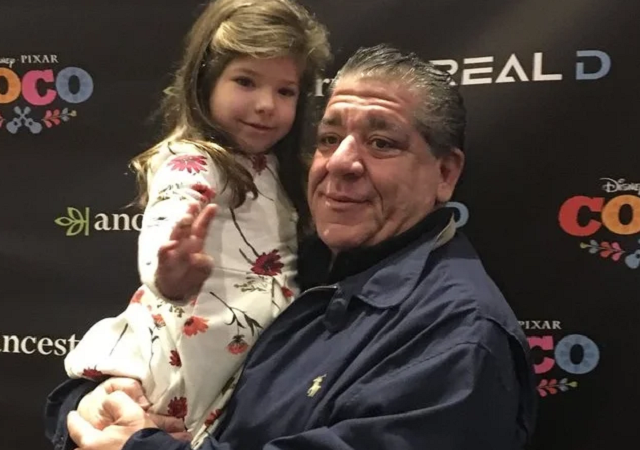 The family-oriented couple has since expanded their small circle. Terrie and Joey's union has produced a daughter Mercy Soa Diaz, who was welcomed on January 8, 2013. As expected and in their usual style, the couple has also shielded their daughter from the spotlight. Having been together this long, it is safe to say the couple has found love in each other's arms and are truly settled in forever together.
See Also: Annabeth Goodman – Bio, Everything To Know About John Goodman's Wife
While the marriage is perhaps a first for Terrie Clark, the same can't be said of her comedian husband. Joey Diaz was previously married to a woman whose identity is unknown. It is not certain when the ex-couple got married or how long they lived together as man and wife, but they officially divorced in the year 1991. More so, the reasons for their divorce has never been disclosed. Just like his union with Terrie, Joey Diaz's former marriage produced a daughter whose identity is also unknown.
However, it is believed that the comedian had a sour relationship with his first daughter after his divorce. Joey once admitted that his decision to pursue a career in comedy was inspired by the sad situation with his daughter, vowing to work hard and make her proud someday. For now, Joey seems more focused on work and it remains uncertain if father and daughter have patched things up just yet.
Her Spouse's Addiction
It is no secret that Terrie's husband once struggled with drug addictions. Joey had a life-changing experience when one of his pets died after taking cocaine. Although the comedian purportedly beat the struggle in 2007, which was before his marriage to Terrie, it is safe to say that she may have been part of his recovery journey and has helped him stay sober all these years.
About Her Husband, Joey Diaz
Originally from Cuba, the 5 feet 11 inches stand-up comedian was born on 19th February 1963. Joey had a tough childhood as he became an orphan at an early age. An only child, things got pretty rough at age three when Joey's father died and his mother followed suit when he was a teenager. The tragic experience made Joey grow in several adopted homes and also live a rebellious lifestyle. It was during this period that he began indulging in drugs and crimes. Though mostly raised in New Jersey, Joey later relocated to Boulder where he attended the University of Colorado, but later dropped out. It was shortly after that Joey was arrested and imprisoned for robbery and kidnapping. His stand-up career was birthed while serving his sentence.
After several successful gigs, Joey Diaz became a popular comedian recognized for his exuberant personality and voice. As a stand-up comedian, his major works are his own video and audio podcast called The Church of What's Happening Now which was launched in 2012, as well as the stand-up special Joey Diaz: Socially Unacceptable, launched in 2016. Joey's popularity in the comedy scene further paved the way for his acting career. As an actor, some of his screen credits include, Spider-Man 2 and Taxi, both released in 2004, The Longest Yard (2005), My Name is Earl (2007), The Bronx Bull and Rules Don't Apply both released in 2016.