The South African entertainment industry is one of the best rated when it comes to producing some of the best quality African Movies. Movies were being produced in South Africa from as far back as 1916 when the likes of De Voortrekkers, which tells the story of the Great Trek of the Boers towards the end of the 30's and ending up with the reconstruction of the 1838 Battle of Blood River where a few hundred Afrikaners defeated several thousand Zulus. Ever since then, South Africa has released a lot more movies that are well recommended worldwide. Some of them have gone all the way to win America's Oscar award for best foreign language film. Answers Africa brings you the 10 most distinguished South African Movies that have been released so far.
See: Top 10 African Movies That Will Blow Your Mind
Top 10 South African Movies
10. Stander
Stander is a South African movie, released in 2003 and is about the life and career of Andre Stander, a South African police officer turned bank robber. The 1 hr. 56 min screenplay shows Stander where he is caught after pulling more than two dozen heist but it isn't a long time before he breaks out of prison and resumes his anti-authoritarian crime sprees, fortified by two of his pals who would be referred to as hardened-criminals (Dexter Fletcher) and Allan (David Patrick O'Hara).
9. Sarafina!
Sarafina! was originally intended to be a musical starring Whoopi Goldberg in the Challenging times of South African Apartheid in the mid-1970's, during the imprisonment of Nelson Mandela. Sarafina (Leleti Khumalo) learns of the Afrikaaner oppression during the underground lectures of her teacher, Mary Masembuko (Goldberg). Sarafina's mother, who works as a servant in a white household and never sees her children, urges Sarafina to toe the line. But she can no longer turn a blind eye when the government imprisons her teacher and slaughters her would-be boyfriend during an arson protest. Incited to star a rebellion, the students kill a crooked black constable, leaving Sarafina to wrestle with their decision to use violence against the government structures. Ever tightening its grip, the ruling regime would kill 575 blacks over eight months in an attempt to quell the civil unrest. (Rottentomato review)
8. The Sorcerer's Apprentice
Released in 2002, Ben Clark (Byron Taylor), after moving to a new location with his Family, he becomes best of friends with his elderly neighbour, Milner (Robert Davi) who is a well-accomplished magician. In the evolving relationship, Ben pleads to be instructed in the art of magic to which Milner was initially reluctant to do on recognizing a mysterious scar on Ben's face. Milner's decision was however overturned with Ben's persistence and his natural talent for magic. (…and the rest of what happens is recorded in the DVD).
7. The Road to Mecca
The Road to Mecca is a documentary that is half-travelogue and half-biography and relays about the remarkable journey of an Austrian Jew who becomes most influential Muslim of the 20th Century. In 1900, a baby was born in Ukraine to very strict and religious parents. Years after, he embarked on a journey to the Middle East. It would be later recalled that this is the journey that would change the course of modern history. He converted to Islam and eventually becomes one of the Saudi Arabian King's advisor and later one of the main influencers in the formation of Pakistan, served as a UN advisor, and influenced the translation of Quoran into English.
6. Tsotsi
A South African Movie in which the underground life of Johannesburg, becomes revealed in the life of a teenage township tsotsi (thug) in Soweto. Within a 6-day rampage, hell was let loose with cases of robbery, violence, car theft and murder. Tsotsi won the 2006 Oscar award for best foreign language film. It was directed by Gavin Hoodin.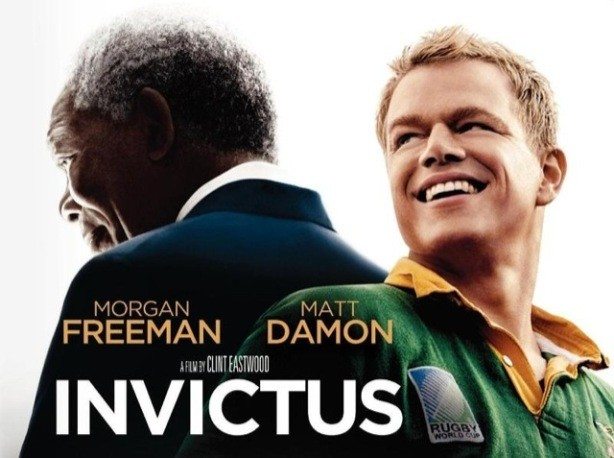 5. District 9
An extraterrestrial race forced to live in slum-like conditions on Earth suddenly finds a kindred spirit in a government agent who is exposed to their biotechnology. The science fiction, action, thriller movie was directed by Neill Blomkamp and produced by Peter Jackson and Carolynne Cunningham. District 9 won the 2010 Saturn Award for Best International Film presented by the Academy of Science Fiction, Fantasy & Horror Films and was nominated for four Academy Awards in 2010.
4. Zulu
Zulu has had remarkable recognition since its release. It was nominated the 37th greatest Hollywood movie of all time and was rated no 8 by British viewers in their top 100 Greatest War Movies. The epic battle of Rorke's Drift where 150 British soldiers fought off 4,000 Zulu warriors was the highlight of Zulu which represents a glimpse of one of the most historic battles in the world. The movie starred Michael Caine, Jack Hawkins and Stanley Baker and was shot in KwaZulu-Natal.
3. Cry Freedom
Cry Freedom is a South African movie that is based on Donald Woods' book. The movie was released in 1987 and it tells Woods' life story in his attempt to uncover the truth about Steve Biko and his escape from SA. It also features the apartheid years. Woods worked as a newspaper editor and eventually wrote a best-selling book which was then turned into an award-winning movie. The movie starring Denzel Washington and Kevin Kline received three Oscar nominations.
2. How To Steal 2 Million
How To Steal 2 Million is one of the best African movies that has been acted. Produced in 2011 and directed by Charlie Vundla. Lead character Jack, after serving five years for a robbery gone bad. Twala was never caught and Jack never talked. Jack wants to go legit and forget his old lifestyle but after being rejected a loan. Twala presents him with a job of  R2 million in partnership with the sexy but tough Olive. The complication in the job is that the mark is Twala's father and little does he know she will prove to be more devious than his old friend. The South African Movie had 11 nominations and won 4 awards at the African Movie Academy Awards in 2012.
1. Invictus
Invictus is a South African sports movie/drama that features the life of Nelson Mandela (Morgan Freeman) and Matt Damon. Directed by Clint Eastwood, Invictus is about the challenges Nelson Mandela faced, in his first term as the South African President and how he initiated a unique venture with the aim to unite the apartheid-torn land of which a part of it was to enlist the national rugby team on a mission to win the 1995 Rugby World Cup.