Many celebrities today were largely unknown until they were pushed into the eyes of the media because of their relationship status with a famed media personality; fine examples are Laura Louie, Juanita Vanoy, Jim Toth, Jillian Fink and even our subject of discourse, Venessa Villanueva among many others. A Latina of Mexican heritage, she was born and bred in the United States of America, she became an overnight celebrity after she got into a relationship with Grammy-winning Latin Rock singer Chris Pérez but sadly their love did not stand the test of time as they parted ways about six years after. Dig in to know more about this mystery lady.
Venessa Villanueva – Bio
Venessa Villanueva is one of those celebrities who hold their personal information close to their heart and away from prying eyes of the public. Though it is an established fact that she was born in the US, her birth date remains unknown. Villanueva was born to parents who were Mexican immigrants.
The lady is full of mystery as information such as her early life, background, family, parents and siblings as well as her educational attainment are all largely unknown and not common public knowledge. However, it is speculated that she probably was raised in one of the cities of the Texas state.
She basically rose from obscurity to fame after her marriage to the Mexican-American Rock Singer, Christopher Gilbert Pérez also known as Chris Pérez.
Facts To Know About Chris Pérez's Ex-Wife
She Was Linked To Chris Pérez Through Their Mutual Friend 
The beautiful Venessa Villanueva's love life came about thanks to a mutual friend of hers and Perez who introduced them to each other. That mutual friend has been revealed to b named John Garza. Perez at the time was recovering from the tragic loss of his dear late wife and music band member Selena Quintanilla. The later was unfortunately gunned down by her business manager and financial handler – Yolanda Saldivar in March 1995.
Venessa Villanueva and Chris Pérez soon after began dating. Perez is a famed Mexican-American Guitarist, songwriter, and Latin Rock singer born on the 14th August 1969. He was one of the Tejano musicians who found good success in the 1990s, as a guitarist and member of Selena y Los Dino, a Tejano rock music band.
With the band, he recorded amazing Grammy-winning songs before leaving to form his own band after the death of its leader, his wife Selena. In her honour, Chris Perez wrote a book titled To Selena With Love in 2012.
See Also: Rue McClanahan Spouse, Age, Height, Children, Net Worth, Death
Venessa Villanueva's Marriage to Chris Perez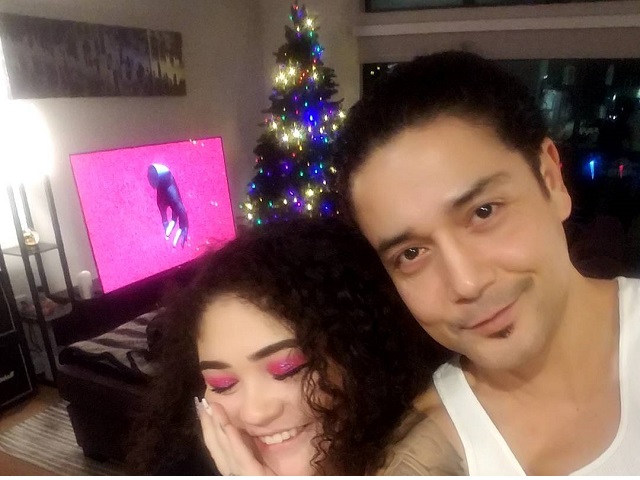 After a while of seeing each, the couple took their romance to the next level by getting married. Their wedding was a quiet ceremony largely attended only by their close associates and family members of the couple in 2001. Though it was clear that the union was Chris's second, the same can't be boldly said of the privy Venessa.
Together, they built a family that included two kids – a girl named Cassie and a boy named Noah. Unfortunately, their union came crashing down in 2008, about 7 years after they officially wedded. The split was in part due to Perez's wild partying and excessive drinking. Speculations were that the musician never really got over his late wife.
Her Acting Stint and Net worth
For the years Venessa Villanueva was married to her singer ex-husband, she focussed solely, on taking care of her family which included her kids and her then-husband until their divorce was legally finalized in 2008. She, however, got herself into the entertainment industry where she took up a brief acting role in the short family series Forgotten Memories in 2015. She played the role of Gaby Valdez. Prior to that time, she had a behind-the-scenes stint on the set of the 2011 action comedy movie, Memphis Rising: Elvis Return.
Her foray into Hollywood seemed to be what she needed to get over what was a painful divorce from Perez. Her net worth has been estimated at $100,000 which includes the spousal support she got from her music star ex-husband whose net worth is estimated to fall within $1.5 million and $2 million.