If we told you that child marriage was still very much in existence and is actually hosted in the lone star state (Texas) of the United States of America, I am sure you would find that very doubtful and incredulous!!
Alas, that was the reality and hard fact that the host community of the Fundamental Latter Day Saints church (FLDS)  had to come to grasp with when the highly secluded people from the FLDS sect ranch were raided to mind-boggling discoveries.
The place was filled with many children and women, most of whom were alleged to have been raped, abused and sexually exploited by the infamous sect leader Warren Jeffs for several years before luck ran out on him and the big arm of the law eventually grabbed him 2006 and found him guilty in 2011 of rape, incest, and marriage to underage girl children.
Despite all the discoveries and revelations, and with the renown leader of FLDS currently serving his life imprisonment sentence, some members the Fundamental Latter Day Saints church (FLDS) have remained devoted to their Prophet and leader, Warren Jeffs.
Who is Warren Jeffs?
Bizzare but true, Warren Jeffs is the foremost leader of an age-old Mormon sect founded many years ago in Salt Lake region formerly headed by his father before his demise in 2002.
He married about 20 surviving former wives of his late father, thus consolidating his newly acquired position as the leader of the sect. They continued to geometrically and exponentially accumulate many child brides within the age brackets of 12- 15 years, ending up with about 80 wives and 54 children.
He unapologetically conducted several child marriages to older men. His teachings violated the dictates of the laws governing the affairs of the state and humanity. Read on to get more facts about this weird personality.
Here's Everything You Need To Know
Biography of Warren Jeffs
He was born as Warren Steed Jeffs on December 4th in the year 1955 to Rulon Timpson  Jeffs (The former president of the Mormon sect) and Marilyn Steed. He grew up in Sacramento, Texas, California  the 14th child of his father who had 75 wives and more than 65 children. Being born prematurely, Jeffs was considered a golden Child according to the sect's belief.
On completing his education, he served as a principal in the Fundamental Latter Day Saints (FLDS) Alta Academy. He oversaw the operations and daily running of both the school and the church with an iron hand.
Jeffs succeeded his father Rulon as the President of FDLS after he had suffered a stroke in the early '80s, an illness that eventually aided his passing away in 2002 at the old age of 92.
On succeeding his father, Warren Jeffs married all of his father's wives apart from 2 and adopted a few of his brothers and sisters. Notable among the over 54 children of Warren Jeffs is Rachel whose mother was Barbara Jeffs, who died of cancer in 2004 at the age of 39 and Raymond (Roy) whose mother was Gloria Barlow. He also relocated the FDLS headquarters to a ranch he christened Yearning for Zion Ranch in West Texas.
Read Also: Full List of Pastors Who Rob People In The Name Of God As Released By Pastor Kanyari
His Ascension To Power
The Sect followers were about 15,000 in number mostly children and women. In the Yearning for Zion ranch, members were denied access to Television and the internet. Warren Jeffs banned all books from the community referring to his late father as God and himself as the incarnate of Jesus Christ. The women and girls have a characteristic mode of dressing, like the Victorian age.
Warren Jeffs tenure as the sect's leader was characterized by ruthlessness and questionable decisions which led to the dismissal of those who questioned them and severe punishment to the loyal ones who crossed him. It was like in North Korea, where the community wore what the leader recommends (usually modest prairie dresses for women). He even censored toys used by little children.
The polygamist sect leader reassigned peoples wives and family to another as a punitive measure for disobedience or disloyalty; or entirely relocated them to any f the other 17 branches scattered across, Bountiful in Canada, Columbia, Crawford, Colo, Las Vegas axis, Nev, the Utah, S.D and the list goes on. Barely 2 years, after Warren Jeffs came into power, he was confronted with myriads of legal issues. Illegal dismissal of workers, misappropriation of funds and sexual assaults were top on the list of his misdemeanor but none could usurp the infamous leader.
The women of the sect were seen as a property of their husbands mandated to pleasure them.  FLDS has various companies in different locations where the men and erring members are sent where to work and earn a living or in extreme cases are not paid for their rendered services by Warren Jeffs instruction, as his word was binding to all within his community.
He married out underaged girls, practiced incest with his children, conducted sexual training session while proudly recording the rapes and sexual training sessions.
Former members of the FLDS revealed to Rolling Stones how Warren Jeffs had decreed that only certain people of royal blood were allowed to reproduce in the community. These ones were referred to as the seed bearers. They conceal themselves with a hood and a sheet during sexual intercourse.
His Incarceration
The Most wanted person on the list of the Federal Bureau of Investigation (FBI), Warren Jeffs, was finally nabbed in August 2006, after several months of his hunt, with about $50,000 cash, several disguises, sunglasses, wigs and electronic devices like phones and laptops, along with his wives Naomie and brother Isaac.
The trial was rigorous and expensive moving from St. George Utah and Arizona, from 2007 ended after he was found guilty on 2 count charges, in August 2011, he subsequently bagged life sentence that came with parole in 2038. The Louis C. Powledge Unit is where is serving out his time.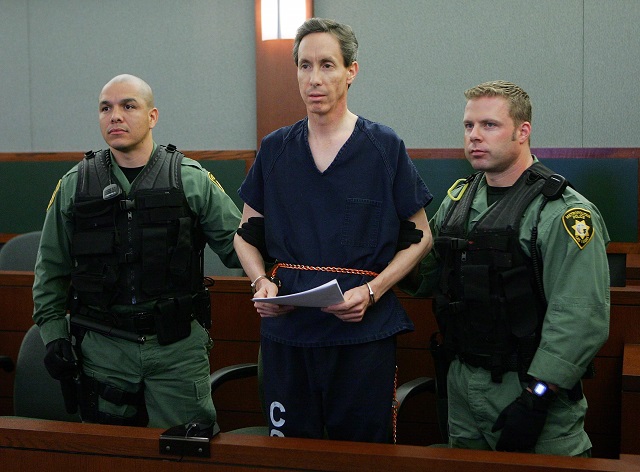 The interest of the authorities was kindled after reports made by Elisa Wall in 2005 was received when she made her escape from her 4 years arranged (abusive) marriage to her 5 years older cousin Allen Steed. Other collaborative pieces of evidence obtained in his vaults which included audios of him raping underage minors, aggravated sexual assault on his 12 years and 15 years young child brides including Merrianne Jessop, put the final nail to his coffin (Waterloo).
The total children in the ranch at the time of the raid were about 437 were all removed to foster homes and re-established into care homes, while the Ranch in itself was claimed by the state of Texas in 2014 and the buried bodies of members of the FLDS relocated to newly reallocated plots of land.
Warren Jeffs is reported to engage in very long hours on his knees praying that wounds had begun to fester on his knees plus he has embarked on several hunger-strikes that the prison authorities had to force feed the cult leader, at a point.
Although he had made several attempts to commit suicide in prison, unfortunately, his attempts were all truncated by the prison officers who have been alert and watchful.
The Prophesy
The 6 ft 3 inches tall man prophesied that the world would end in 2013, and commanded his followers to prepare for the end. Well, this is 2018, so that prophecy is definitely false though he wrote a book commanding his immediate release from prison, that has not yielded any fruit neither as he is still very much in the Texas jail serving his time.