Not many people can boast of having conquered the music and film business the way Will Smith has done. The Philadelphia-born rapper, actor, producer, and comedian who rose to fame when he starred as The Fresh Prince, a fictionalized version of himself in the 90s NBC sitcom, The Fresh Prince of Bel-Air, was once rated as the most powerful man in Hollywood.
As of 2020, Smith has featured in over 25 blockbuster movies that have totally grossed over $7.5 billion at the global box office. He has also won four Grammy Awards and has been nominated for five Golden Globe Awards and two Academy Awards. He is also ranked by Forbes as the most bankable star worldwide.
Will Smith's success is not only limited to his career as he also enjoys one of the most fulfilling personal lives in Hollywood with his wife, Jada Pinkett, who is a successful actress. In the same manner, his kids are also successful in their different careers in show business.
Will Smith Before Meeting Jada Pinkett

Will Smith was born Willard Carroll Smith Jr. in Philadelphia, Pennsylvania, on September 25, 1968. He is the second child of four of his parents. His mother Caroline was a school board administrator while his father, Willard Carroll Smith Sr., was a United States Air Force veteran who worked as a refrigerator engineer.
Smith and his siblings; elder sister Pamela and younger twin siblings Harry and Ellen, grew up in the Wynnefield neighborhood of West Philadelphia. Despite being raised Baptist, Smith attended a Catholic elementary school and then Overbrook High School. He was noted as having a charming personality as well as being a very good student who scored high on his SATs. He, however, did not have any ambition of going to college because he wanted to be a rapper.
At the young age of 12, Will Smith was able to put together rhymes, emulating his hero Grandmaster Flash. He was, however, able to distinguish himself from the rest with his ability to add comedy to his lyrics. By the time he was 16, he had already zeroed his mind on not attending college which led to him joining forces with a DJ named Jeff Townes who he met at a party. The two young ambitious entertainers soon became friends leading to the rise of the 80s hip-hop duo; DJ Jazzy Jeff & The Fresh Prince.
The pair soon started making music which was focused on the preoccupations of teenagers, with songs like "Girls Ain't Nothing But Trouble," and "Parents Just Don't Understand" hugely embraced by the public. It also helped that Smith avoided using curse words in his lyrics, a welcomed alternative at the time to the emerging West Coast gangsta rap.
Their debut album, Rock The House, was released in 1987 to commercial and critical acclaim. It debuted on Billboard Top 200 and earned the duo their first-ever Grammy award in the rap category. They won another Grammy in 1991 for their most successful song ever, "Summertime" before Smith moved into acting in a sitcom built around his persona. The show titled The Fresh Prince of Bel-Air ran for six seasons and was very successful, placing him in a decent position to land future roles on the big screen.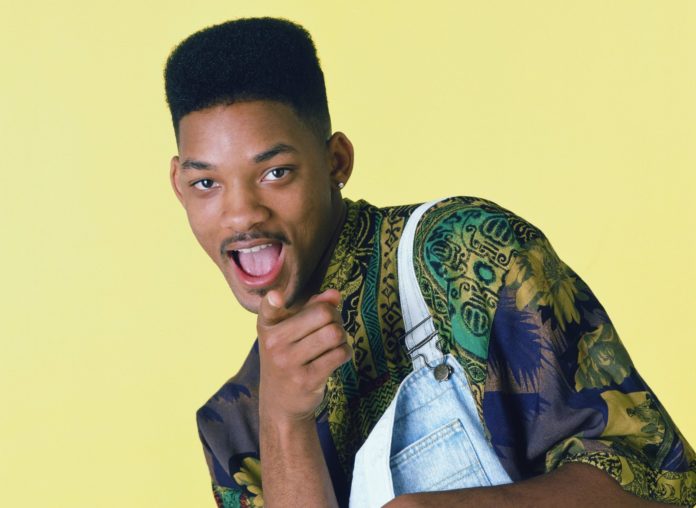 While he embarked on a solo music career, Will Smith began taking up small acting roles before the major roles came. The first was the 1993 drama, Six Degrees of Separation, and then the action-packed 1995 film, Bad Boys with comedian Martin Lawrence. He cemented himself as the go-to guy for blockbusters when he starred in the 1996 Sci-fi, Independence Day which turned out to be the second highest-grossing film in history at the time.
In the summer of 1997, Smith dropped the album Big Willie Style which featured the soundtrack to the movie, Men in Black which he starred in opposite Tommy Lee Jones. Both projects were critically and commercially successful, prompting him to use the same formula in 1999 for the movie Wild Wild West and the album Willennium.
Will Smith has gone ahead to feature alongside his children in multiple films, take on the role of a producer, and win various awards, including an entry into the Guinness Book of World Records for attending three movie premieres within 24-hours. As of 2020, he is reported to have amassed a net worth estimated to be around $350 million.
Why His First Marriage to Sheree Zampino Failed
Many are so caught up in the successful marriage of Will Smith and Jada Pinkett that they have forgotten it was not his first marriage. The legendary actor was once married to actress Sheree Zampino.
Early in the 1990s, Smith met and started talking to Sheree on the set of a movie. One thing led to another and the pair tied the knot in 1992. In the same year, they had their son, Trey Smith. Unfortunately for the couple, the marriage did not last as Zampino filed for a divorce in 1995. She would later claim their union ended because they got married too young. Smith described the failed marriage as his ultimate failure in life.
How Jada Pinkett Got Into Will Smith's Life

Will Smith got to meet Jada in 1994 on the set of The Fresh Prince of Bel-Air. She auditioned to appear on the show as Will's girlfriend but was later considered too short for the role which was later taken by the much taller Nia Long.
While she did not get to play his lover on the show, the two became friends. They remained quite close until after Will's divorce when they started dating in 1995.
In 1997, Smith exchanged vows again. He married Jada Pinkett and the two have been together since then. The power couple, who have been described as black royalty, have managed to hold their union together in spite of the failure of marriages that have continued to highlight Hollywood's unions.
The success of the marriage between the duo can easily be ascribed to the seriousness they both attached to marriage. Will grew up in a troubled home where he saw his father punch his mother. He had vowed his children would never see him do the same to their mother. More so, both Smith and Pinkett do not believe in divorce. According to Jada, she could throw away her career if that becomes the only thing that would stop her from having a failed marriage.
Will and Jada's union have since been blessed with two kids; Jaden Christopher Syre Smith who was born on 8 July 1998 and Willow Smith who was born on 31 October 2000.
Read Also: Top 10 Wealthiest Black Billionaires At The Moment
Will Smith's Kids Have Successful Careers
Towing in the same path as their parents, Trey, Jaden, and Willow are all successful in their own rights.
Trey Smith
Trey, who is the oldest of them all, is the least successful. He is an actor who has appeared in a number of films although none has been very successful. He appeared in films such as The Speech (2008) and All of Us (2003).
He also played high school football when he was at Oaks Christian High School. He subsequently got a football scholarship to attend Northern Arizona University but instead chose to pursue a career as a DJ under the alias AcE.
Jaden Smith
Jaden is the one who has come close to his father in success, although he still has a long way to go. The multitalented actor, singer, and rapper has appeared in a good number of films, including The Pursuit of Happiness (2006), The Day the Earth Stood Still (2008), and The Karate Kid (2010). His acting career has been highlighted by many awards, including MTV Movie Award for Breakthrough Performance and Saturn Award for Best Performance by a Young Actor.
Jaden's music career has also been quite successful. He has released three mixtapes, three EPs, two studio albums, and a number of singles. As a result of this, he has a net worth that is estimated at $8 million.
Willow Smith
Willow is also as multitalented as her parents and older siblings. She is a singer and actress who has appeared in films like the 2007 action thriller, I Am Legend, and Kit Kittredge: An American Girl in 2008.
In 2009, she started her music career with the release of her debut song, "Whip My Hair". The song peaked at number 11 on the US Billboard. She has three studio albums to her name, two EPs, and many singles. She has a net worth that is estimated at $4 million dollars.